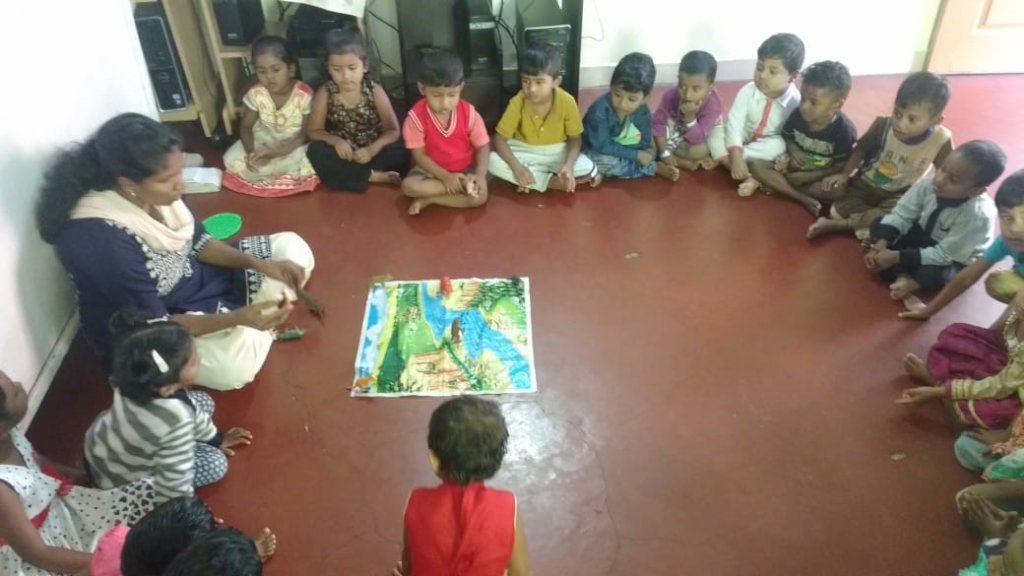 Preschool Education:
The current strength of the children across five childcare centers is 162. Children regularly attend the pre-school and have adjusted to the school environment.
Ganesh Chaturthi & Diwali celebration:
The childcare centers celebrated Ganesh Chaturthi and Diwali. As part of the celebration, there was a lamp lighting ceremony and sweets distribution. Children got involved in creative activities like collage work and lamp decoration.
Teacher's day & Children's day Celebration:
On 5th September 2018, the childcare centers celebrated Teacher's day. The children brought flowers and cards to gift their teachers.
On 14th November 2018, the childcare centers celebrated Children's day. During the celebration, children participated in different activities like fancy dress, games and dance. The teachers also danced to entertain the children. Children got sweets and small gifts as part of the celebration.
Parents Meet:
In September, the parents meet was conducted on the topic of child rights & responsibility. In October, on the need for health and hygiene in children. In November, on swine flu awareness & prevention, signs & symptoms. Teachers demonstrated precautionary measures against swine flu.
Health Checkup:
On 24th October 2018, Dr. Eileen started the health check-ups. Currently, health checkups of three childcare centers are complete. To state the health status of the children, if they are underweight, overweight or malnourished, staff recorded their weight percentiles. Dr. Eileen referred children who need further medical examinations to specialists. The children were examined if they are severely malnourished, dewormed and suffering from stunted growth etc.
Children received Albendazole- deworming supplements, Vitamin A supplements and SBG Drops for earwax.
Internship Program:
The E.C.C.E (Early childhood care & education) students visited the childcare centers for their practical learning and conducted various creative activities like worksheets, games, rhymes and story session for the children.