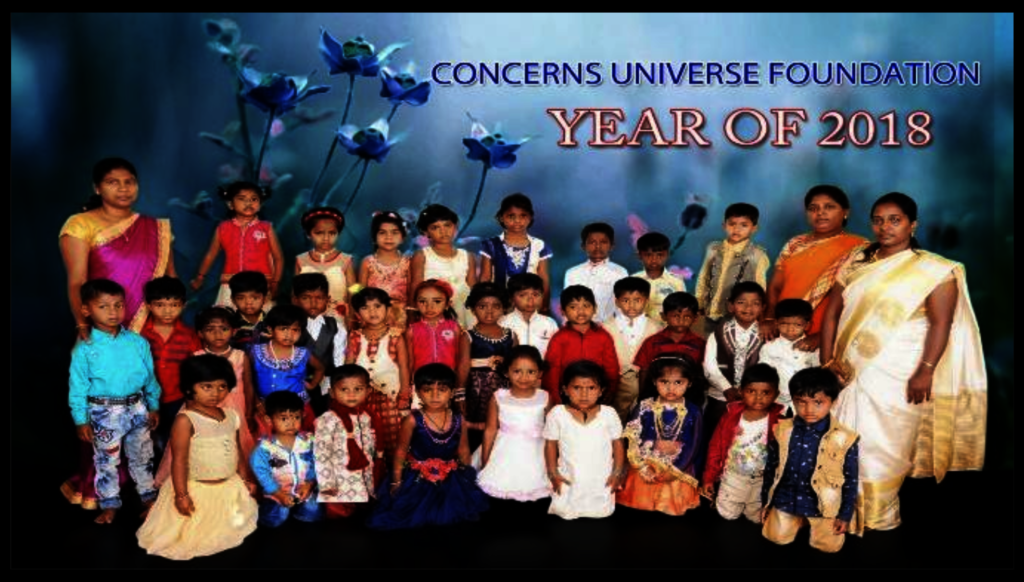 Preschool Education:
In the month of March, our Annual Day program was celebrated in all the childcare centers. The total number of children attending our childcare centers for the academic year June 2017- March 2018 was 175. Out of these, 134 children have joined formal school at the UKG and Class I level and others are continuing in our Concerns childcare in the next level, since they are young and not yet ready for formal school. The fact that the majority of children from the CUF centers have joined schools reveals that they developed holistically and are ready to begin the formal education process.
In March, meetings with mothers were conducted in all the childcare centers and the teachers guided the parents regarding the children's further education at formal schools. Parents were encouraged to send their children to school despite the financial stress. The importance of education was discussed with the parents. The teachers also recommended various schools to parents for the children's further schooling.
Nutrition supplement & vaccine to the children:
Vitamin A supplement was given to children in March and children were also provided with dose of booster vaccine to prevent polio.
Health Awareness to parents:
The Sukhibhava Trust conducted a series of workshops at each childcare center for mothers of our students regarding health and hygiene during menstruation. The importance of menstrual hygiene and use of sanitary napkins was told to parents. In addition, height, weight, blood pressure and blood sugar levels were checked during the session. The trust even prescribed a diet for parents suffering from high blood pressure or high blood sugar levels and also advised them to do regular checkups. The workshop was very informative and beneficial to mothers, since it helped them to gain information regarding their health status.
Tuitions:
56 children from different primary schools attended tuition classes and all of them got promoted to the next level.
Summer Programs:
On 30th May 2018 children from the community were taken on an exposure visit to a chocolate factory, with the support of Concern India foundation. The children were excited by the experience and learned a lot.
Summer Computer classes for Community children
34 children from Janakiram Layout and MV Garden Ulsoor, who attend local schools, and who do not have adequate access to technology to learn computing, were given a short-term training course as an introduction to basic computer skills.