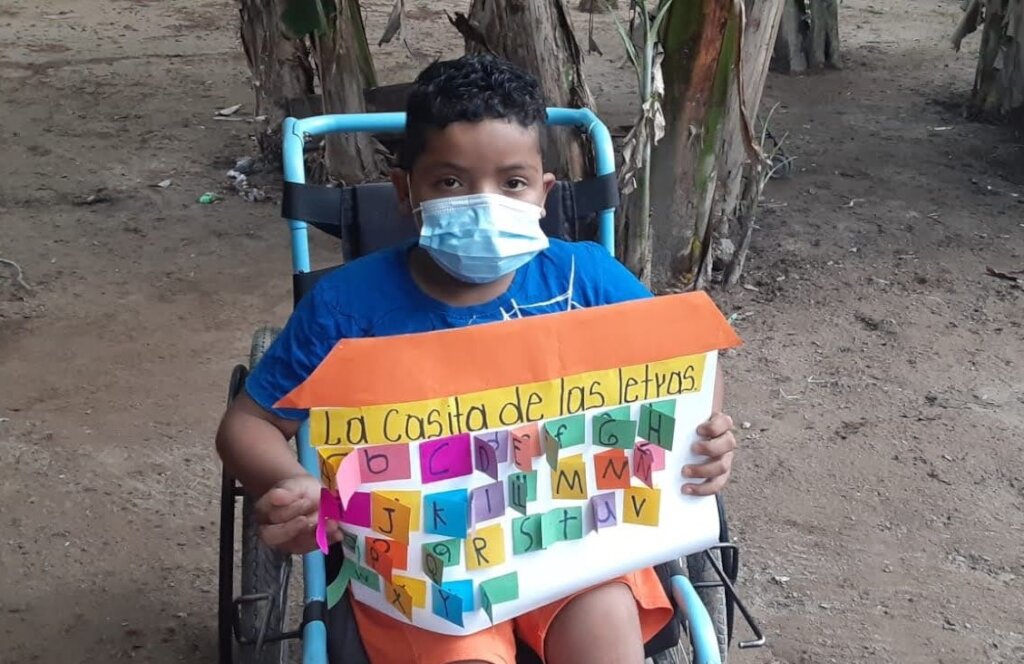 Only those who are capable of dreaming big can achieve success. This is the case of one of our children in the program, who dreams of becoming a young professional and being able to serve others, especially those who are forgotten due to a physical condition.
Obstacles exist in the minds of those who dare not challenge them, and over the years we have seen that this boy has been able to overcome all barriers, every day he proves that his dreams are his inspiration.
The art and creativity of our educators has facilitated the teaching and learning of each child, the case of our story today confirms this. Our child was able to learn the alphabet and little by little he is learning to structure words, to read and write, and above all to be resilient.
Just like this story, there are many more, children who dream of surpassing themselves, the program is helping them to make it come true. However, none of these achievements would be possible without the support and collaboration of our donors, which is why we invite you to continue contributing with your donations, and to share our success stories with your friends, family, neighbors...
You can also visit our social networks and Un Mundo website to learn about our impact.
https://www.facebook.com/unmundoHN
https://www.instagram.com/unmundo_hn/
Links: