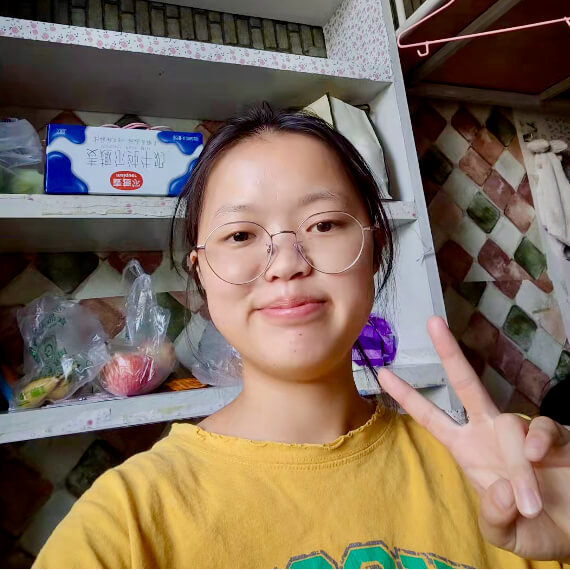 In early 2020, we introduced Yongjin to you. At that time, she was still in her second year of high school, and she shared the following with us about the support she had received because of your generosity:
"The scholarship is precious to me, and I will make sure to use it wisely to optimize the value. Looking at it, I feel that I can accomplish my dreams and I'm very appreciative for that. It's a blessing, also a responsibility. It motivates and stimulates me, and it also reminds me that I'm not alone. There are also others like you and my grandma supporting me."
Yongjin is an optimistic and hard-working young woman. From a young age growing up in northern Yunnan province, she encountered many hardships. Yongjin's mother suffered from mental illness and her father abandoned her family. Her grandmother raised her while Yongjin's mother received daily care in a government-run mental hospital.
"Before, I was always worried about my mother. I was afraid that no one could take care of her," Yongjin shared. "I don't worry now and I can concentrate on my studies."
Yongjin received tuition support for high school, along with social-emotional support, through her participation in the CWEF High School Scholarship program.
One component of the additional support students receive through CWEF is a pre-university workshop, which is designed to increase the students' mental and emotional resilience. Each year in June, graduating high school students take the grueling annual college entrance examination, or "gaokao." This high-stakes exam causes a great deal of pressure and stress.
CWEF Junior Programs Director Maggie Li shares more about the pre-university workshop, which helps students navigate the stress:
"The goal of the workshop is to properly divert students' attention. Meanwhile, we want to let the students understand the positive significance of pressure so that they can learn to deal with appropriate pressure, and learn to apply correct methods to deal with pressure."
Yongjin and thirteen other students from her high school participated in the May 2021 workshop, led by an experienced counselor. The workshop activities let them relax in the midst of intense study and also understand some deeper principles of life. Maggie further shares:
"Through the discussion, we learned that most participants' pressure comes from the expectations of parents and teachers. They worry that if they don't do well in the exam and their scores are not ideal, they can't go to a good university. To solve these problems, the teacher gave some suggestions: different cognition will cause different levels of stress. At the same time, it also helps students realize that moderate pressure has a positive effect on people. When you can't bear the pressure, learn to ask for help in the right way."
Yongjin reflected on the lessons learned from the workshop activities:
"I think courage is very important. When we face difficulties and problems, first of all, don't be afraid. We should dare to face them. When you really face them, you will find that difficulties are not terrible. There are always solutions. Courage is really important."
Many adolescents have not faced the level of challenges and difficulties that Yongjin has already lived through. Yet, she has persevered through family challenges and has diligently pursued her education with the love of her grandmother and support of her teachers and CWEF's staff and trainers.
We are thrilled to share that Yongjin managed her own gaokao stress very well, and she has successfully entered university this fall as a bioscience major with the hope of becoming a teacher in the future.
"I am sincerely thankful for the support of CWEF, which is not only a help but also an encouragement for me. I have become better and better, and the burden on my family has been reduced."
The future is bright for Yongjin, as she faces her university life with courage and hope.
+++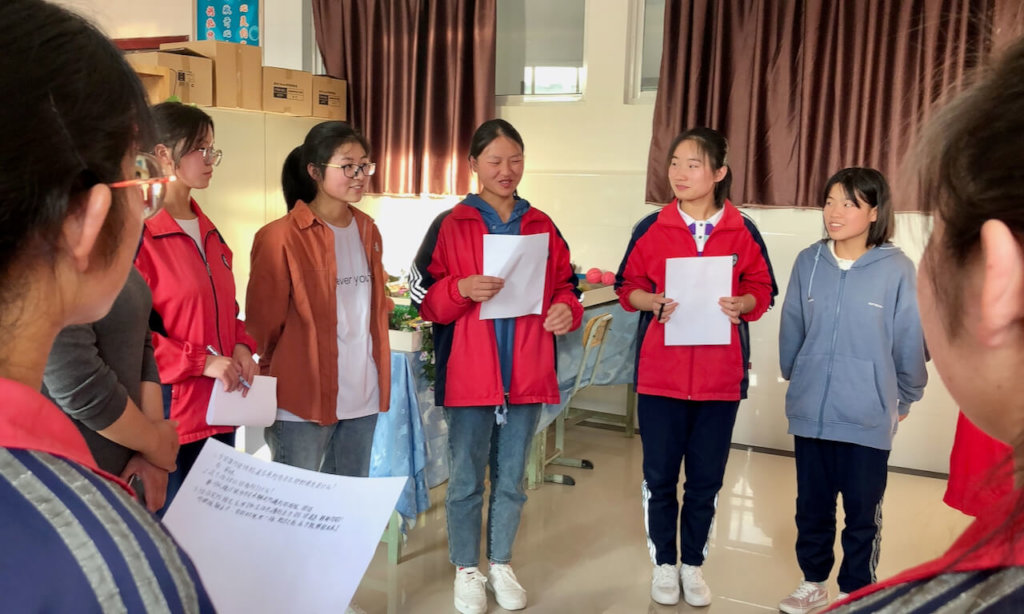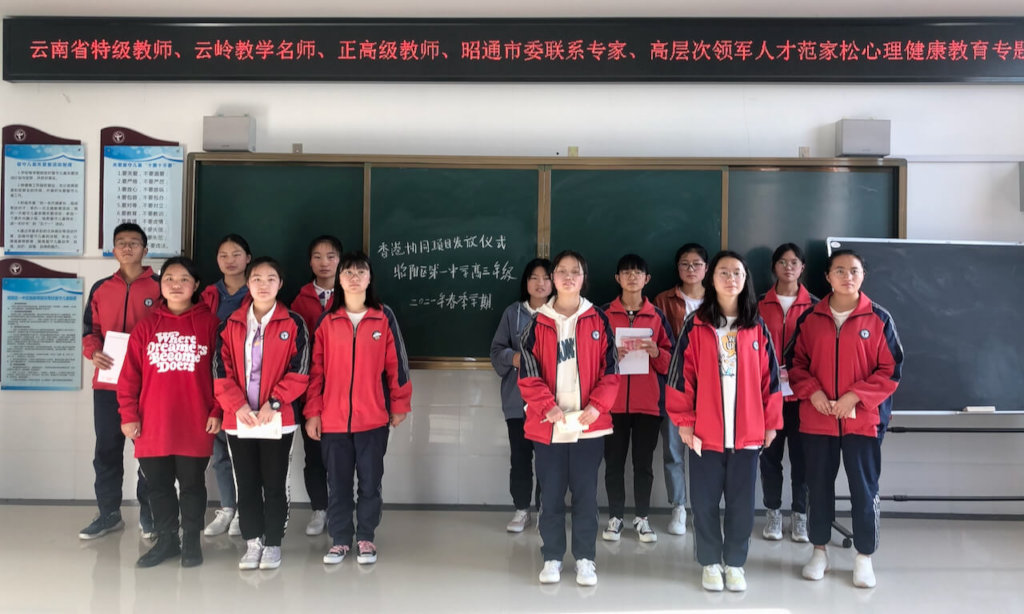 Links: