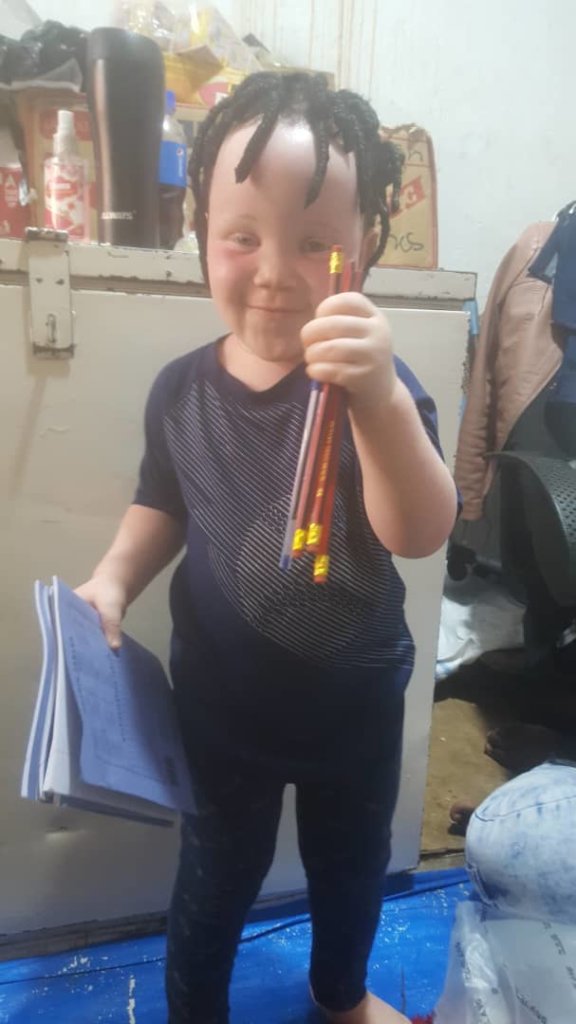 Our dear friends, because of your donations, the education future of girls 51 girls with disabilities shines. Because you supported Mpigi Women with Disabilities Association (MPWDA), girls with disabilities of different categories such as albinism, deaf, blind, mental, epilepsy, little people and physical have received scholastic materials including school bags, books, geometry sets, pens, pencils and sanitary towels for girls who experience menstrual periods.
Our country Uganda is in the lock down since June 12th to July 30th 2021 and many parents are not working because they are not essential workers. The package has helped the different households prepare their children for education when schools open after the lockdown.
When distributing, MPWDA realized the need to include boys with disabilities who are in school and also come from vulnerable families. This inclusion has enabled all the beneficiaries get the opportunity to be set for the next academic period as they have all that they need to be back to school.
More donations will benefit more of these children with disabilities who drop out or fail to attend school because of lack of scholastic materials. Your more donations therefore are very key as it impacts on the lives of those in great need and cannot afford despite the need.
MPWDA and girls with disabilities are greatful for your generous donations and unique hearts.


Thank you, thank you our good reader