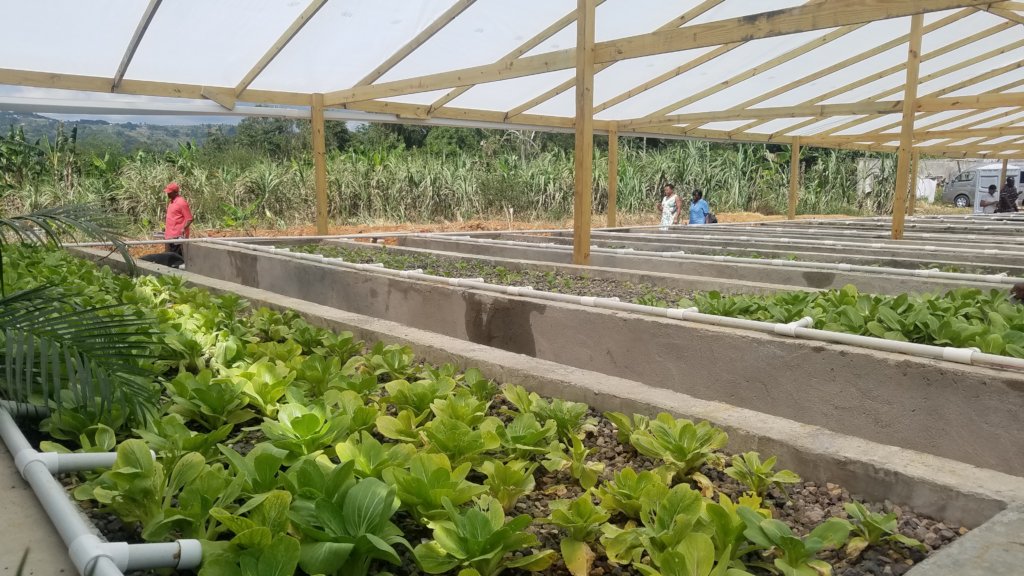 In our last update, INMED Caribbean was completing the last of five aquaponics systems for vulnerable communities in Clarendon, Jamaica. The region's agriculture sector has been severely degraded by floods, landslides, drought and wild fires—threatening the food security and livelihoods of roughly 69,000 individuals.
An official hand-over event was held at one INMED Aquaponics™ system in the Alston District of Clarendon. It was already lush with crops nearly ready for harvest. Representatives from Jamaica's Adaptation Programme and FinancingMechanism (AP&FM), which financed the project as part of the country's Pilot Programme for Climate Resilience (PPCR), as well as members of parliament, national and local community development groups, Peace Corps volunteers working in the communities, and local farmers and their families, joined INMED to celebrate the opportunity for food security, skills development, employment and climate resilience afforded by aquaponics.
The hand-off was in the nick of time. Just five days later, Jamaica reported the first case of coronavirus. As the newly trained aquaponics farmers have been feeding their communities during the pandemic, INMED Caribbean has been developing virtual training resources to supplement technical assistance and ensure the cooperatives are equipped for success.
Read a news article about this project: http://jamaica-gleaner.com/article/news/20200305/earth-today-clarendon-communities-get-help-face-down-climate-change
Meanwhile our team at INMED Caribbean is working with the College of Agriculture, Science and Education (CASE) to develop a training curriculum for its adaptive agriculture students being trained on its new INMED Aquaponics™ systems. The large aquaponics systems, partially financed by the Sandals Foundation, will be the cornerstone of the college's adaptive agriculture program and will serve approximately 215 CASE students and 500 female farmers islandwide annually.
Each system, which has the capacity to produce roughly 4,000 lbs. of sh and up to 30,000 lbs. of vegetables annually, will also supplement the school's meals program.
Read a news article about this project: http://www.loopjamaica.com/content/new-aquaponics-unit-strengthens-sustainable-agriculture-output-case
If you would like to help INMED Caribbean develop virtual resources to reach more potential aquaponics farmers, please support this project.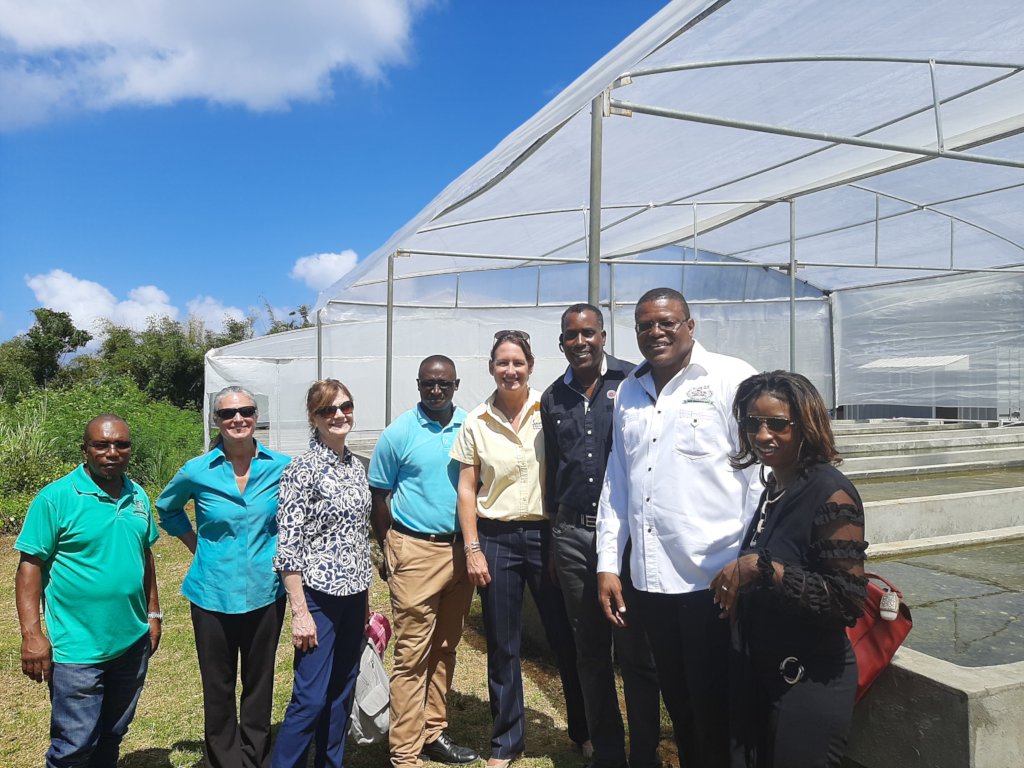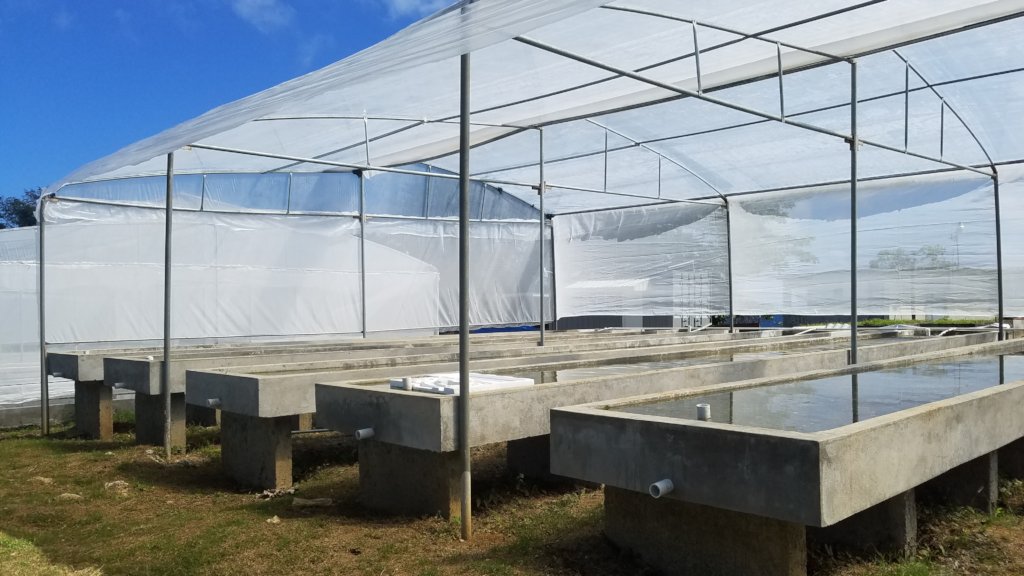 Links: