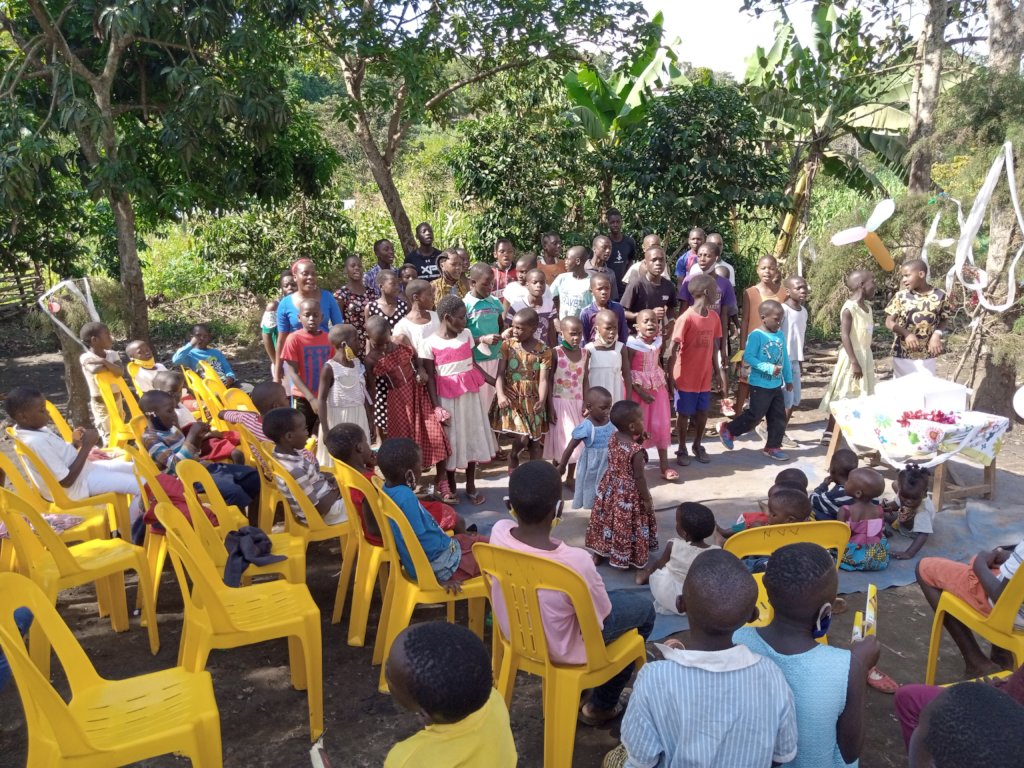 The Children Mission Hope of Majose International Semi-annual Report July to December 2020
We at Children Mission Hope of Majose International, wish to express our gratitude to you our supporters for all the support throughout this reporting period and appreciate you for your dedication to the service of the unprivileged children we serve.
To ensure that we achieve our primary goal of constructing a home / a school for our children, we are launching phase one of the construction this Coming month of January 2021 with the election of the first building that will act as a store and shelter for care taker of the materials of the other structures to come ahead. The other facilities will commence as soon as the fundraising drive yields the required resources.
We will update you in our subsequent progress reports of the work that we will have accomplished in the coming month.
The children are happy and excited about this great news that work is about to commence that will give them their own permanent decent home when completed and are grateful for all the support you send them monthly through GlobalGiving, may the Almighty God bless you.
Because of Covid -19 pandemic, Schools remain closed with exception of the candidate classes and therefore, one of the activities continue to be counselling of the children to remain focused and how to overcome some of the new emerging challenges related to this situation.
In order to keep the children in focus, we are providing children with home study materials as per ministry of education recommendations.
we buy the study materials for all class levels, print and photocopy the different lesson papers for those children who are not in candidate classes. Children who are in candidate classes, are back to school and we provided them with all school supplies and scholastic materials.
From the previous report, we continued to engage children in extra calicular activities like dance and drama, agricultural skills and other home life skills like cooking, fetching water, firewood. Above all they participate in sharing the word of God, praising, worshiping and bible study for their spiritual development. we continue to guide them spiritually using bible principles.
This year also despite the negative impact of Covid-19, children have had good time praying to God together for a long time, getting involved in playing games hence developing bonds together which is helping them to bond as a family. We thank God for that and being one of our objectives that they live as a family, it has been a good thing.
We are also glad to report to you that during this reporting period we were able to grow some food to reduce on food purchase expenses which is one of our major budget items. when we produce our own food, we reduce on food expenses of which the savings will be channeled to construction. Among the crops grown are beans, maize and matoke as shown in the photos below.
To crown it all, the children had a Christmas /end of year party which they enjoyed and during the party, they showcase their talents which helps them to develop self-confidence and esteem. They were very happy to have one and they also had an opportunity to cut a cake which they get only once a year and a special meal which makes them feel loved and special.
Thank you our supporters for all the support you have provided and because of your support, 110 children are able to have two meals a day, get study materials, receive medication and learn life skills. Without your support we cannot do anything. May God bless you.
With gratitude,
Nalugya Marjorie Sogga
Director