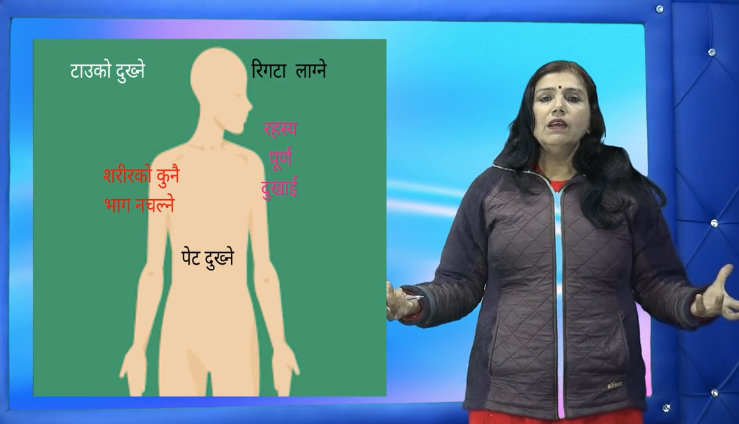 While the number of COVID-19 cases has flattened in Nepal, the social impact of the lockdown has been devasting. Up to 90% of Nepali's have been out of work - leading to an increase in alcohol abuse among men and women, increased household violence, and a significant increase in child marriages.
The good news: more and more local citizens are realizing the critical need for mental health support. We are inspired by conversations happening in social media, and even at the local and national government level, about how to support a country that is suffering in ways that are both visible and invisible.
Online Training: Making training affordable and accessible
To meet the demand for resources, our local team will launch our online mental health training in Nepal in just a matter of a weeks! The first of its kind in the country, our training will offer individuals and community organizations with a self-paced trauma recovery certification - equipping them with knowledge about the impact of trauma and violence, tools to heal themselves, and skills to support survivors in their families and communities. The entire training is offered in the Nepali language, with localized cultural content, and is free of charge.
In-Person Trainings: Training hundreds to heal thousands
Thanks to the passion of our country manager and Healing Advocate, Suresh Chhetry, we'll be offering 10 in-person trauma healing workshops to over 300 teachers from 80 schools in rural Nepal, reaching tens of thousands of students. 5 of these workshops are scheduled to take place (adhering to social distancing protocols) before the end of the Nepali calendar year in mid-July.
Name Change & Local Registration
Finally, we're excited to share that we've changed our name from Gratitude Alliance to Healing Together - to more clearly reflect our mission to democratize community-based mental health and resilience resources. Our local chapter in Nepal is now called Healing Together Nepal and, thanks to your support, is now registered in the country with a local Nepali Board of Directors to oversee its activities.
* * * * * * * *
We thank you for your ongoing support as we innovate and learn about the most effective ways to reach communities in need during the ongoing pandemic, and beyond. Your investment in community mental health is changing lives - and helping us build a blueprint for scaling mental health support that we've replicated in East Africa and the USA, as well.
Namaste!