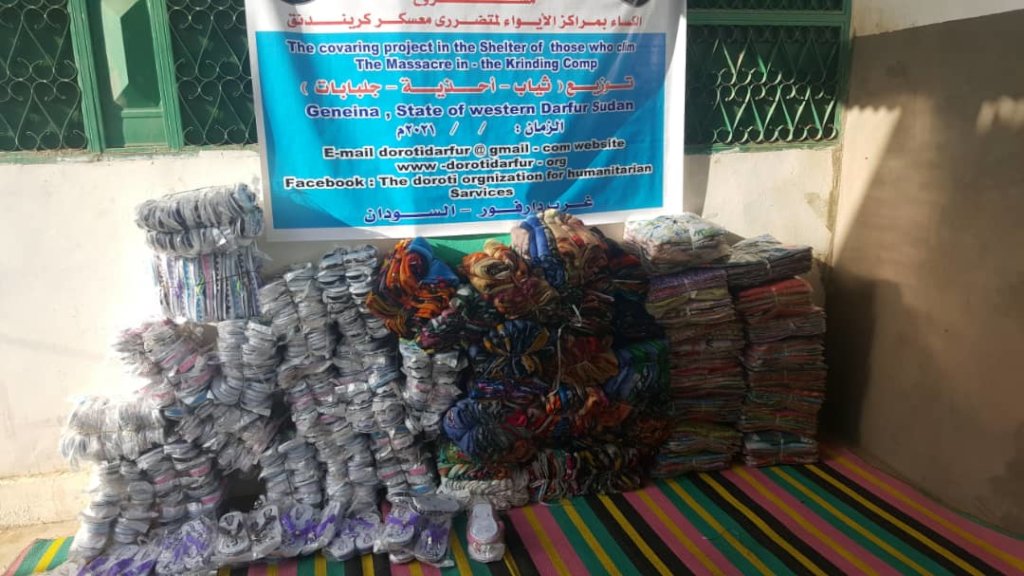 From January 16 to 19, 2021, and also early April, 2021, the greater El Geneina area of West Darfur Sudan saw more violence. On April 21, 2021, the UN Office for the Coordination of Humanitarian Affairs reported "According to [International Organization for Migration] data, in less than four months of 2021 close to 237,00[0] people were displaced by conflict in Darfur, more than four times the 53,000 people who were conflict-displaced in all of 2020...." (1)
One of our US staff had been in El Geneina for a few months to find out what persons displaced by earlier waves of violence there needed, and so was ready when the events of January 16-19, and early April 2021 hit. This staff member met with local displaced committees to find out what they needed most while we in the US raised $1055.28 from you, our GlobalGiving donors (minus GG's fees) which we used with other donations made in person and through our old website.
On February 8, there was a fire at the displaced gathering site outside the Ministry of Education in El Geneina (2), and that same day our staff member and at team of Doroti Organization staff gave 120 families there blankets and mats.
This Doroti Organization team then met with shelter committees and displaced community members in ten gathering sites. Here the community leaders said that clothing and shoes were the top needed items, and that women over sixty were the ones who needed them most. So we distributed clothing and shoes to 204 women in ten gathering sites on March 1 in the presence of the heads of these sites and base committees.
Beginning April 3, another wave of violence rampaged in El Geneina, Abu Zar and the two Kerending internally displaced person camps. Several days later, consulting with a supervisor and two people treating injured at a hospital in El Geneina, the Doroti Organization team counted a list of patients who had been displaced from Abu Zar and the Kerending camps. On April 11, they distributed cash assistance to 119 of those patients at that hospital.
So if you include our June 2020 distribution to help people in Kerending and El Geneina displaced by the violence of December 2019, your donations have helped us provide support to 120 families and 1073 individuals in the last eleven months! Put another way, your support for us helped our staff member assemble a team of Doroti Organization personnel in the area of concern itself! So we are now better established to respond to the ongoing humanitarian emergency there. From all of us working in the Doroti Organization in Sudan and the US, thank you!
References: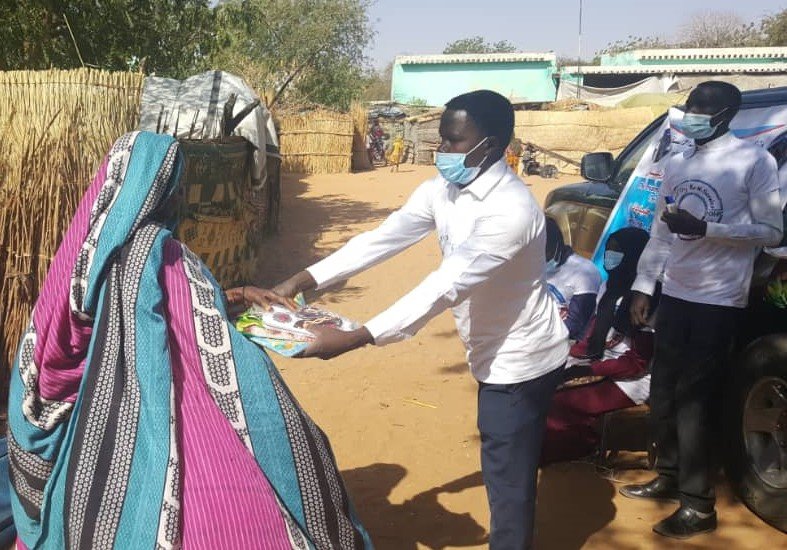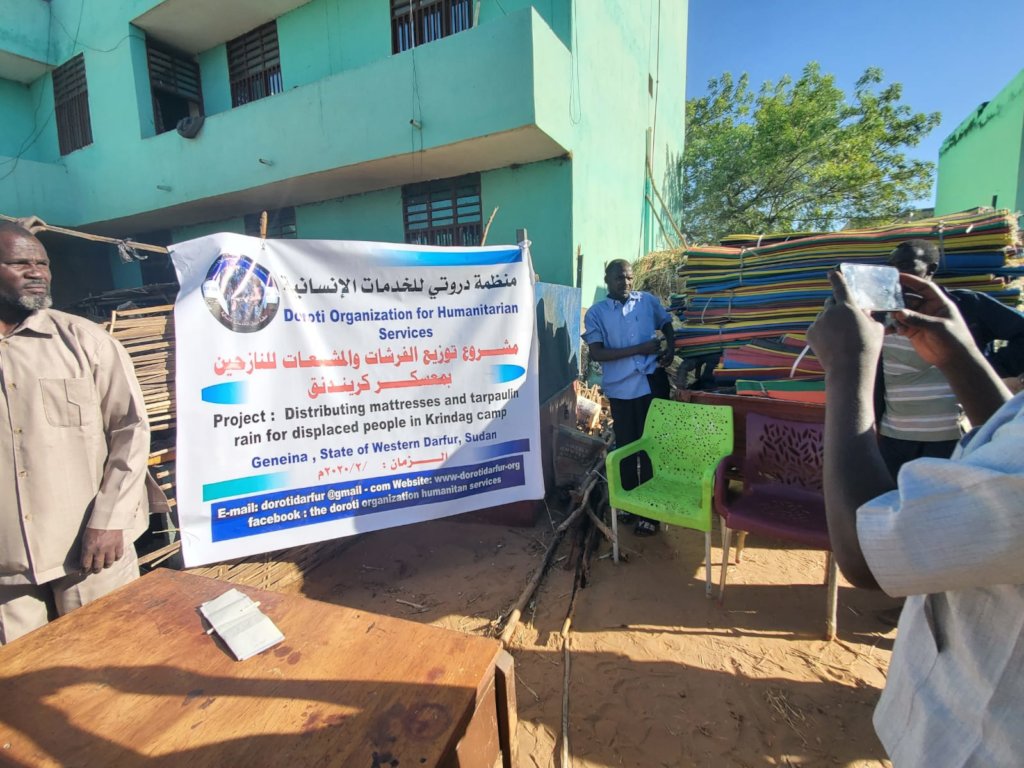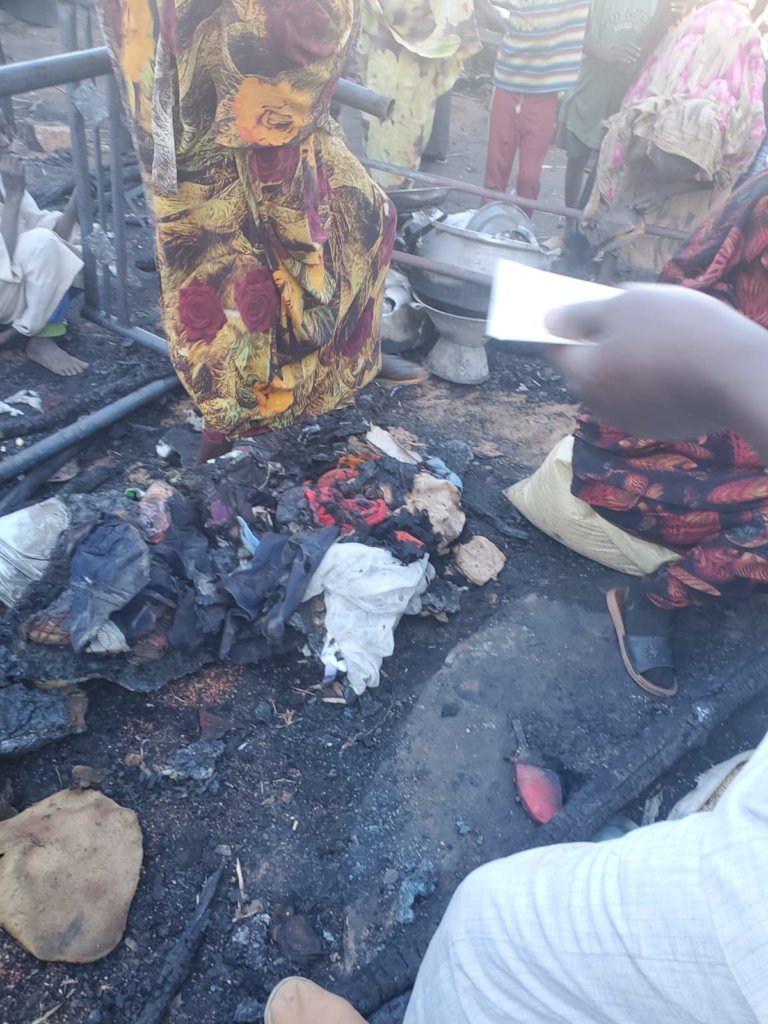 Links: