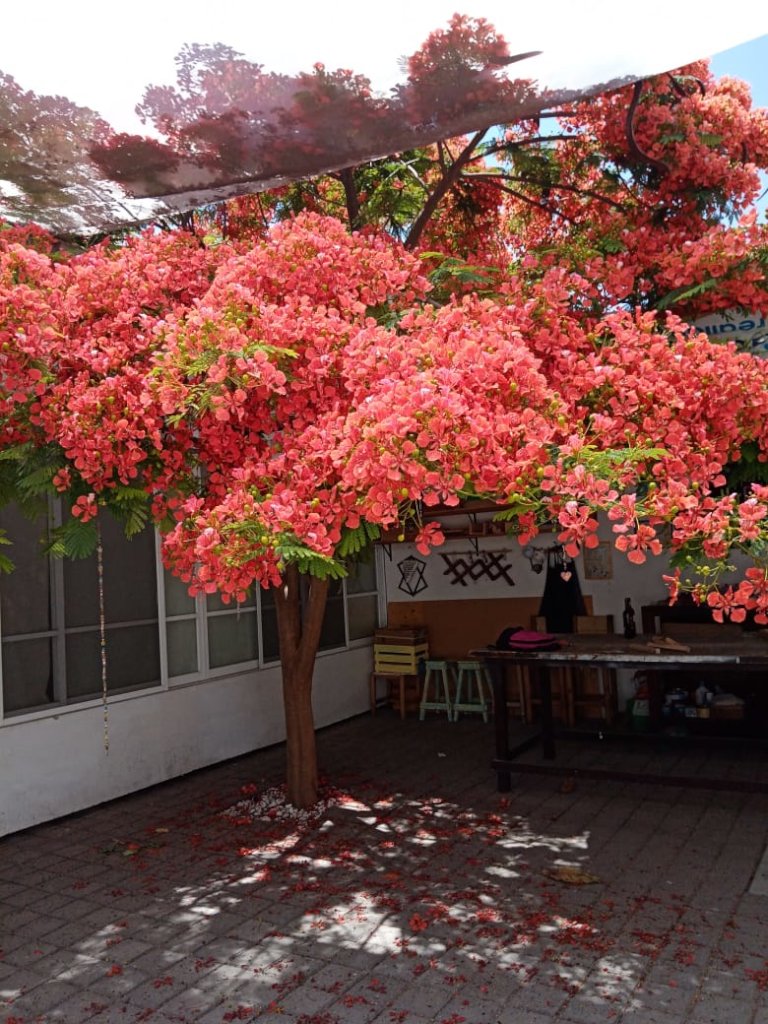 Hope this letter finds you and your loved ones in good health and spirit!
As spring arrived and the jacaranda and later the flamboyant trees bloomed all over the city and countryside, the number of people affected by Covid in Querétaro started to decline. We therefore decided to resume some of the activities in the workshop in Santa Bárbara about a month ago. Few beneficiaries come at a time and they are spread in the various areas of the building and the patio in order to reduce any possible risk of infection. One thing for sure is that everyone is delighted to leave their home and spend few hours in their working space and meet again their friends and staff members!!!
Fernando has been a member of our community for the last 3 years. When he was 10 years old, he had a cardio-pulmonary arrest that left him with several limitations in the intellectual and motor levels, as well an emotional vulnerability. Since then, his mother has been overprotective due to her concerns about his health and well-being. He is now 26 and has developed into a handsome and very nice and outgoing young man. He lives with his mother and interacts often with his two sisters and their families. Staying home for more then a year due to the pandemic was very hard on him. He now comes twice a week to El Arca to work in the carpentry and baking areas. During the contingency, we realized the importance of encouraging the beneficiaries to develop quality products that they could promote and sell on their own, with the guidance of El Arca. Some, like Andrea and Jorge Luis, have been selling some of their beautiful paintings to family, neighbors and friends around them. Fernando would like to develop his own granola recipe and sell a quality product with good nutritional value. Along with Isabel, who is in charge of the bakery, they have developed a tasty granola formula and are being helped by various university students to define cost and price, design the packing and labels, and start promoting the product for its sale. The motivation and joy of Fernando are contagious both at his home and in El Arca!!
We are delighted that the beneficiaries from our project continue to work on beautiful, useful and yummy creations! They and the people around them are able to focus more on their abilities and gifts, instead of their disabilities, and they are taking the first steps towards partial economic independence and greater confidence and autonomy.
Thank you so much for your contributions to our project, they allow us to keep going with our undertakings, and to bring joy and satisfaction to many people like Fernando! All members of our community in Santa Bárbara, Mexico, send you blessings, may you all stay safe and healthy!!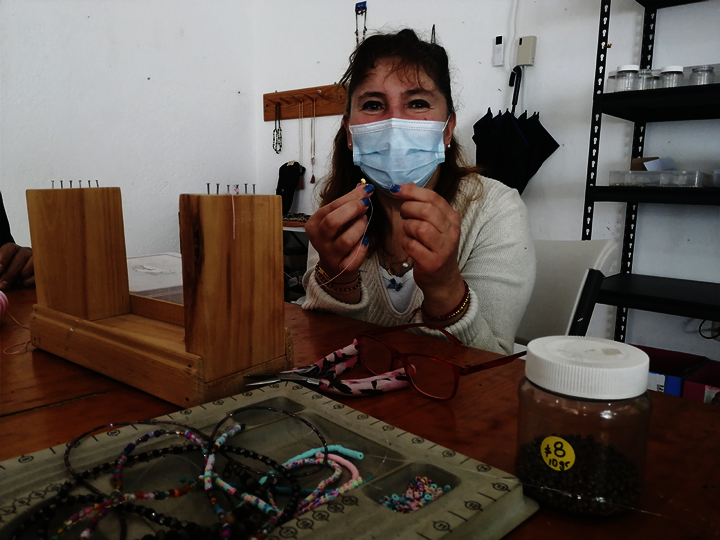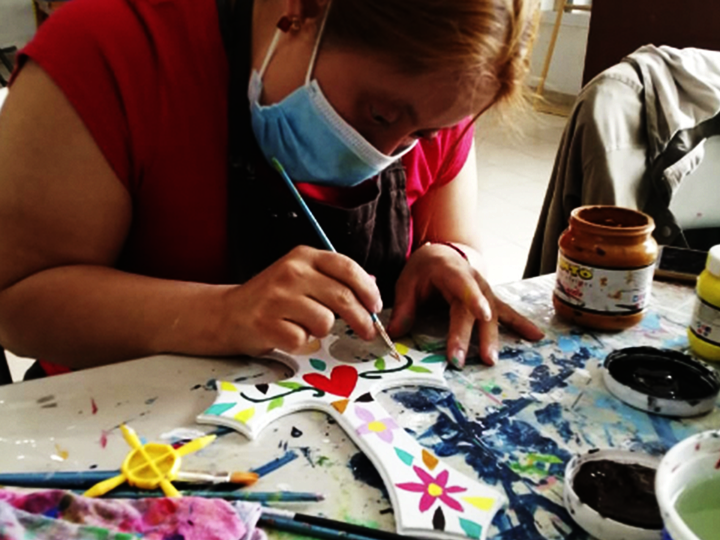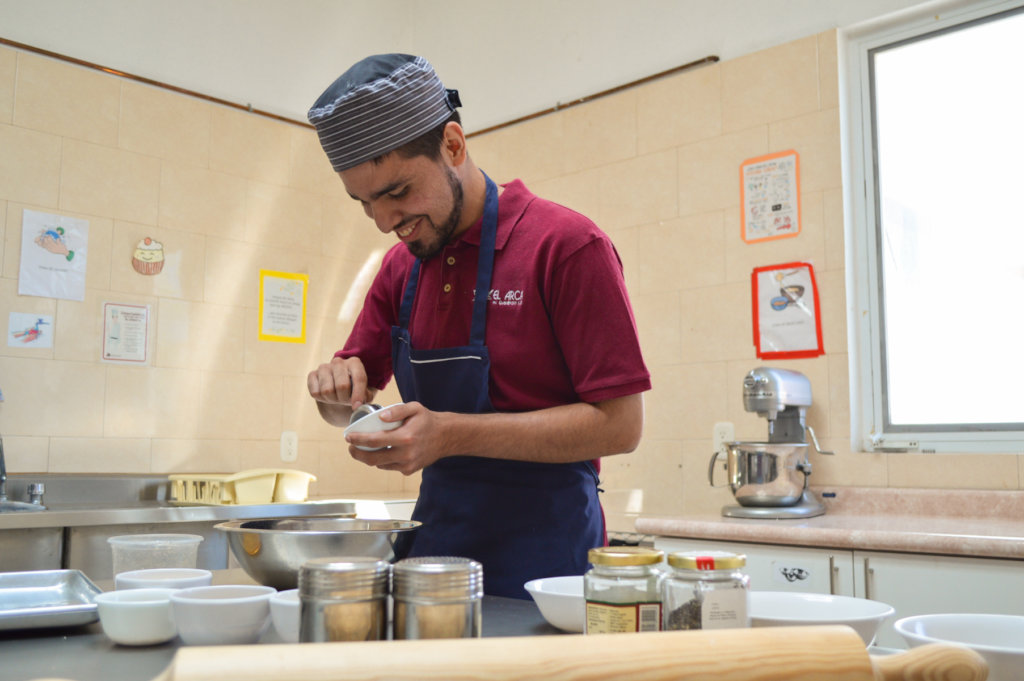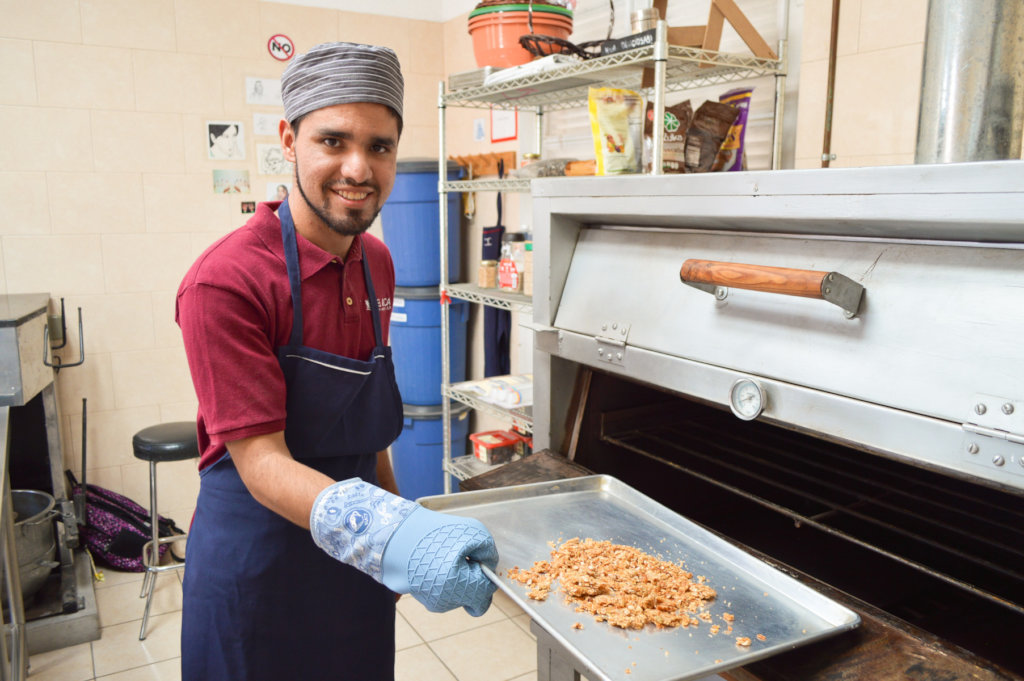 Links: