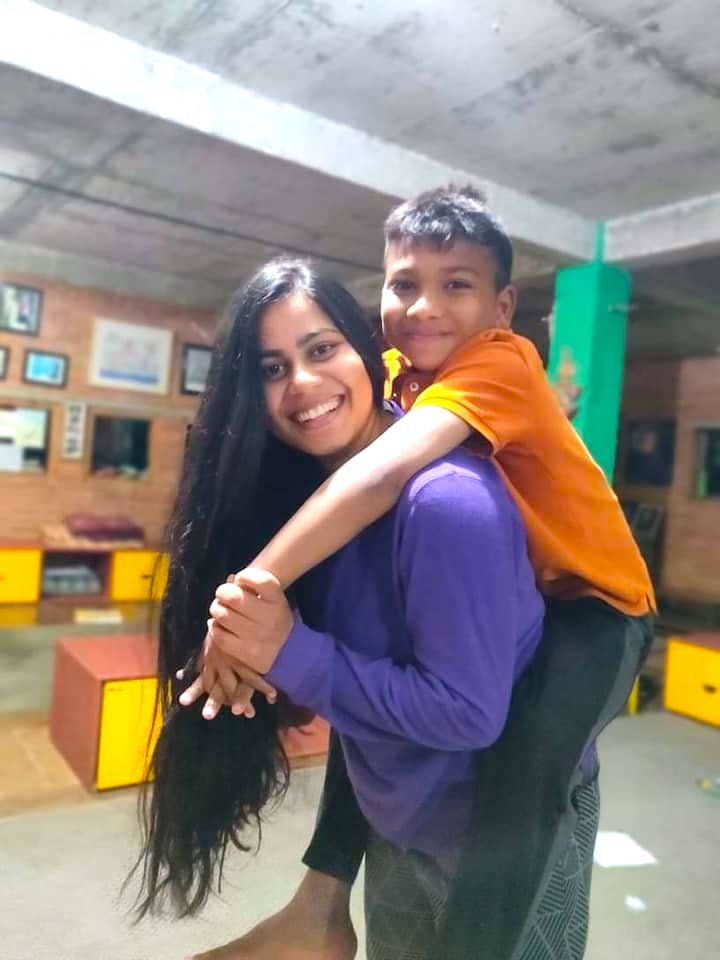 Jenuka, along with her older sister, Menuka, was one of the first children to come to Ama Ghar in 2001, our founding year. She was always an adorable and bright child, but as a young adult she has made us proud in ways that actually exceed our expectations.
After some tough teenage years, Jenuka really found her focus in writing and received a scholarship for a Bachelor's degree in Journalism. She excelled at all of her classes and her articles were published in local and regional media. Unfortunately, just as she was gaining momentum both in school and as a budding journalist, the pandemic hit. Her degree studies were put on hold by the school, and she came to Ama Ghar to live with her family of younger brothers and sisters.
To our delight, she has become indispensable as a teacher, tutor and documentarian during our Ama Ghar "lockdown school". As the younger children were attending classes via Zoom, they needed additional tutoring and extra projects to ensure that they continued to learn and understand their lessons. Jenuka and the other older children brought so much enthusiasm and so many great ideas to supplement their curriculum that many of the younger children became more engaged and actually did much better in their studies. Jenuka also became our official videographer and photographer. She documented daily activities, from school to sports, games and festivals; many of her images were used at our virtual fundraiser, which was held in October.
One of Jenuka's best ideas was a special project called the "Wax Museum". She asked each of the younger children to research someone in history that they admired and write an essay about that person. Then the really fun part was that each child dressed up in costume as the historical figure they admired, making great use of our costume closet. Then they posed as wax figures around the front patio and their audience of staff and older children were highly entertained.
None of this learning and creativity would have been possible without the support we receive from you and GlobalGiving. Enjoy the photos - the first shows Jenuka with her younger brother Jeevan and the others are figures from the Wax Museum.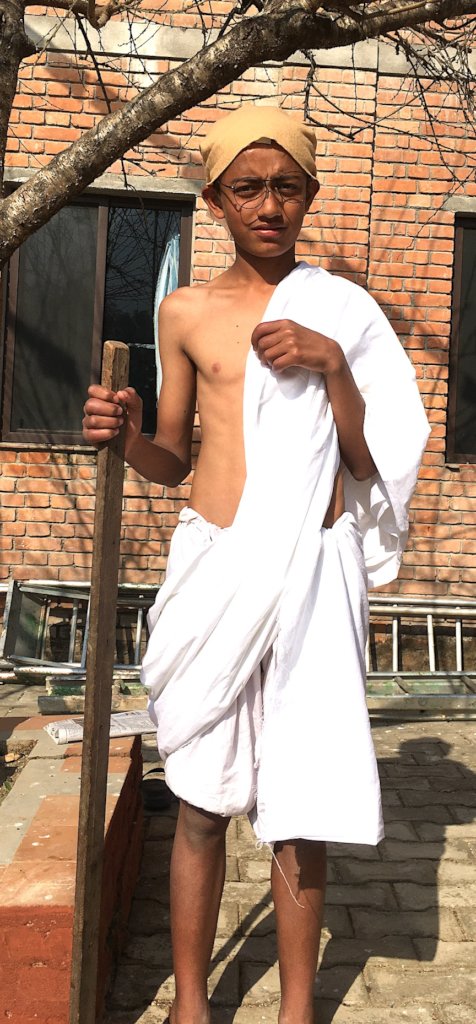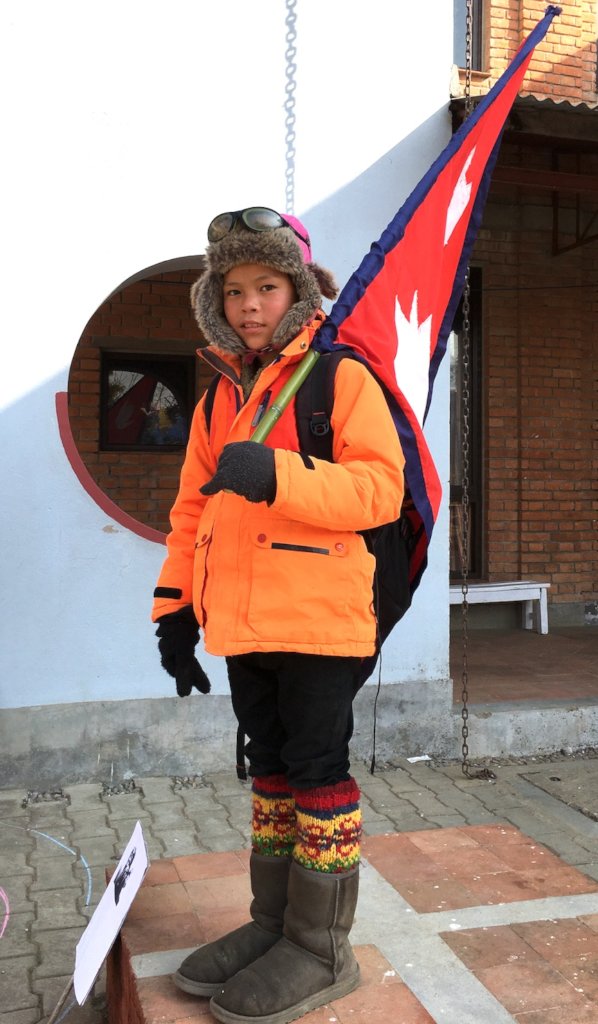 Links: