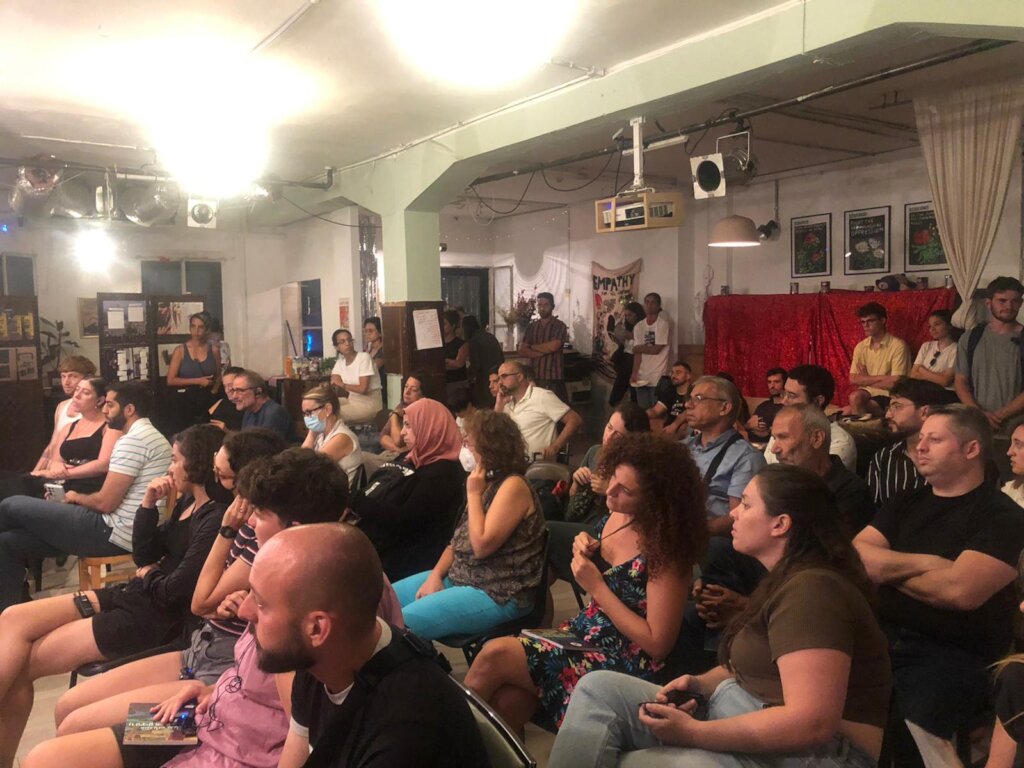 Dear supporters,
The last few months have not been easy, particularly the past weeks in which we saw renewed violence in Gaza result in dozens of deaths. During these challenging times, we turn to our work and our participants to give us hope.
Thanks to your support, hundreds of local and international participants have undergone our alternative tour of Jaffa this year. During May, we took part in a local initiative surrounding Nakba Day on May 15th, in which people had the opportunity to hear from a number of local guides, both in person and online. All the guides were from Jaffa, so they all were able to tell not only the story of the city, but also their own personal and family stories, connecting what happened in 1948 to their lives today.
Then, in July, you helped us host our first in person event since COVID-19 - a launch of our short documentary on Jaffa, a virtual companion to our tours. In the short documentary, "I'm From Jaffa," viewers are taken on a tour of the nearly 4,000 year old city of Jaffa. Told through the eyes Amoneh Asfour - born and raised in Jaffa - "I'm From Jaffa" gives viewers chance to break out of the usual story told by city authorities, by which Jaffa is merely a suburban neighborhood of Tel-Aviv or a tourist attraction, and to see the city in its impressive past and the hardships it faces today. Amoneh and her family's story is an important reminder that the only way to get to know a city is through the experiences of its residents, challenges and all. Over 60 of our community members gathered to watch the film, and then to listen to a panel of Jaffans discuss the film and their experiences living in the city. A few days later, we held an online screening in English, in which participants got to hear from the film's subject, Jaffan activist Amoneh Asfour, who spoke about language, identity, and her connection to Jaffa. We have begun to show screenings of the film to schools, and to engage youth in conversation as to their own thoughts and feelings about the film. Our hope is to expand our capacity next year and to hold more screenings for youth in local school, as well as bring more schools on in person tours - something we can only accomplish with your continued support. You can view the film here, and please reach out if you're interested in scheduling an online screening in your community.
Thank you for making all of this possible, we hope to be writing you in near future under better circumstanes.
Sincerely,
The Sadaka-Reut Team