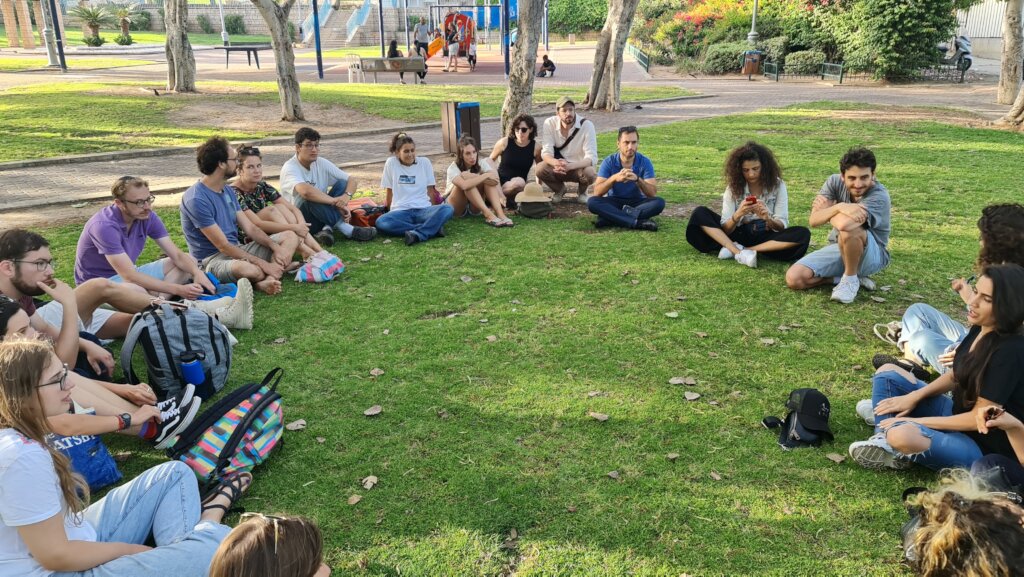 Dear partners,
This past year has been a challenging one for us all, yet as we look back and reflect, we are proud of the work we were able to do in our Tours Department.
Thanks to your support, in 2021, 323 people participated in our open tours of Jaffa. Our participants included local schools and youth centers, university students, tour groups, and many more.
In light of the events of the past year, particularly surrounding the violence we saw around the country in cities like Jaffa, we believe our alternative tour is more important now than ever. In the words of one Palestinian tour participant, ""I learned that you cannot simply let go of the past and turn a new page. Because history repeats itself all the time and we must recognize and address the wrongdoings of the past and work to mend them if we want to be able to move forward."
Now, looking ahead to 2022, we are about to begin our Tour Facilitators Training Program. In the program, both Palestinian and Jewish locals will learn how to run our alternative tour in an intensive 6-week course that will consist of classes with academics and local activists, as well as a practicum in which the participants will themselves build and lead a tour.
Thank you for your support which allows us to adapt to the most pressing needs of our community in the face of an ever changing context. Will you consider joining us ensure the success of the Tour Facilitator Training Program?
Wishing a happy holiday season and a bright new year to us all.
Warmly,
The Sadaka-Reut Team