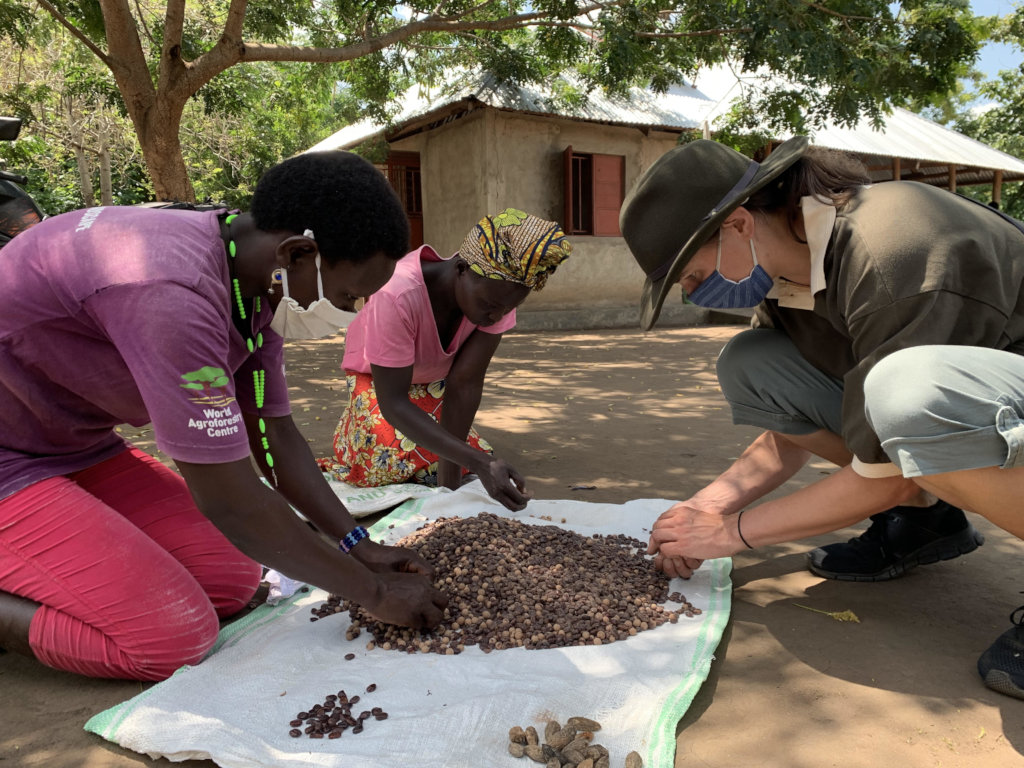 From promoting new species, to building our team, to setting up a seed bank, to hosting an intern, this last quarter has been rewarding and fast-paced.
Our big news is that we are now on a much firmer footing. In April we had a hugely unexpected win. We placed an astounding first out of 118 projects in GlobalGiving's 2021 Climate Action Campaign. This ran for five days in April during which we hammered social media and stayed up sending out emails. We raised $15,653 from 80 donors. We are so grateful.
In the same quarter, we also received another generous gift from the family trust which donated in 2020. We thank all our old friends and new. Some of you must have seen our posts on Linkedin - the kindness and interest of strangers! We were chuffed too to receive donations from two NGOs, the awesome French Pur Project and the Indian social enterprise Grow-Trees.
We are estatic about our growth, and now on this solid footing, we are further raising our game.
In March-June, we started a seed bank. As soon as the strict lockdown in Uganda eases, we will host a training by Tooro Botanical Garden in seed collection, processing and storing. We have always collected and processed tree seed but usually planted most seed immediately. Now we are building a cadre of youth seed professionals, with an eye to their future employment in green jobs.
We are also becoming more botanical, adding species like Kigelia africana with its long pods, which grow to be signature trees on the landscape, retained by farmers and used largely for medicine in the case of the sausage tree. We will open this training to staff of other organizations. We do not want to be the only ones raising a multitude of tree species from great mother trees.
We reinforced our team. We now have six community-based facilitators. All are South Sudanese, two are women, one of whom is a trained midwife. We hope she will be able to build our narrative around the importance of food trees that provide leaves and fruit that are full of the micronutrients that prevent stunting and bolster the immune system.
Still on our human capital, Joel is now the new head of ICRAF in Uganda and full of energy and ideas. One of his first moves was to ship seeds of the woody shrub pigeonpea to the project. We retain the support of Clement, the previous head, who is now a professor at Muni University in nearby Arua town.
In March, Clement led a much appreciated training in farmer-managed natural regeneration for NGOs. Held at our learning center and in the bush around it, it was sorely needed, and an approach that we ourselves need to use more.
Finally, we received Elise from the Yale School of Forestry in early June. Our first intern ever, her first question was "what is the process for on boarding new households?" She had us at "what is the process". Indeed, what a good question!
She is living in the refugee settlement and is a daily presence at the learning center and nursery. Trained in human centered designed with a year's experience in refugee camps in Kenya, she is probing our theory of change, supporting the team and looking to document what we do.
We thank the Yale Macmillan Center Program on Refugees, Forced Displacement and Humanitarian Response for supporting Elise's travel and time with us.
Finally, we began a new push to grow trees around institutions. Since they are protected from fire and often fenced and therefore not grazed by livestock, we think this is a way to ensure trees remain on the landscape long after we and the refugees have gone. We have permission to plant around schools, child friendly spaces, playgrounds, early childhood development centers and health facilities.
To conclude, here is what it feels like on the ground. We drive along and spot a bed for sale made of poles in an area where "our" trees are clearly visible. We jump out and ask a young woman. Yes, it's made from trees that grew from seedlings we provided. Slam dunk!
We see 20 feet high Albizia trees, an indigenous nitrogen-fixing genus. "We planted those in 2018," says the community based facilitator. We speak to the head of the household. Eight people can sit under them. The ground is cool and shaded.
Some refugee compounds are pretty bare, however - sometimes because we've not yet worked there, sometimes because trees we provided have been coppiced for poles. The latter is a win because a pole sells for 5000 shillings ($1.50), a goodly sum for families. But the ground is hot, and soil is eroding away.
Back in the pickup, we wonder - how do you balance trees for livelihoods and trees for soil and water conservation? What is the dosage of trees a family needs to meet its needs?
We want to help to embed tree-based solutions in the humanitarian response, stimulate the uptake of trees by refugees and nationals, and formalize our processes so that others can replicate them in Uganda and beyond. That is what we are working towards. Thank you for supporting our work!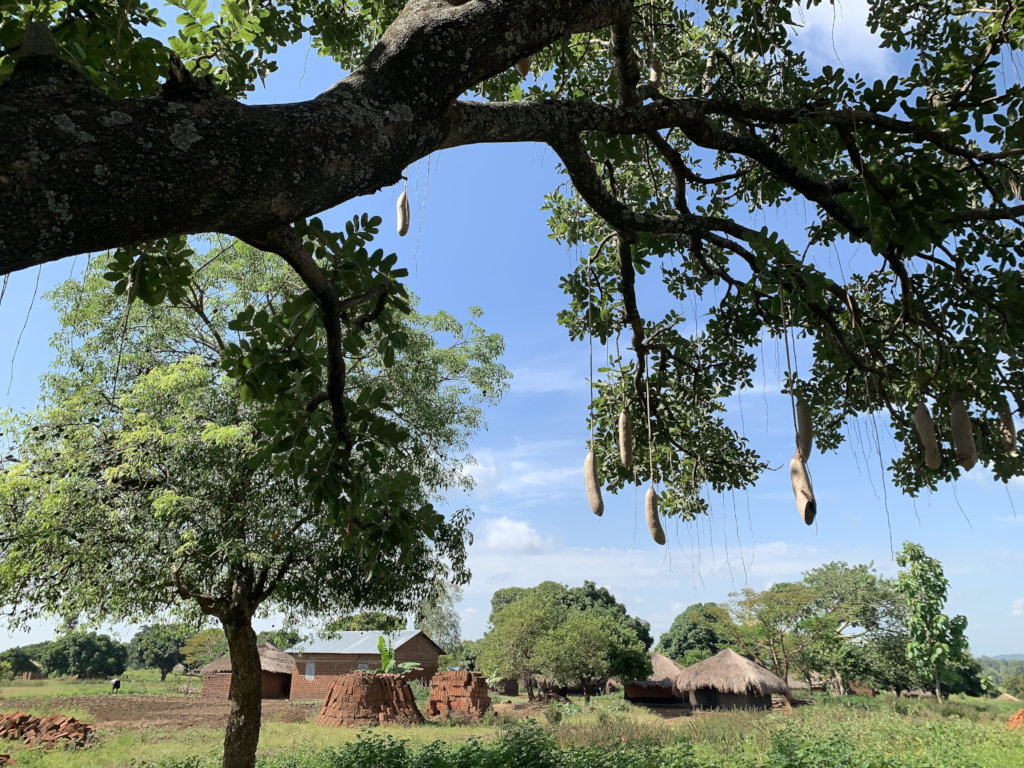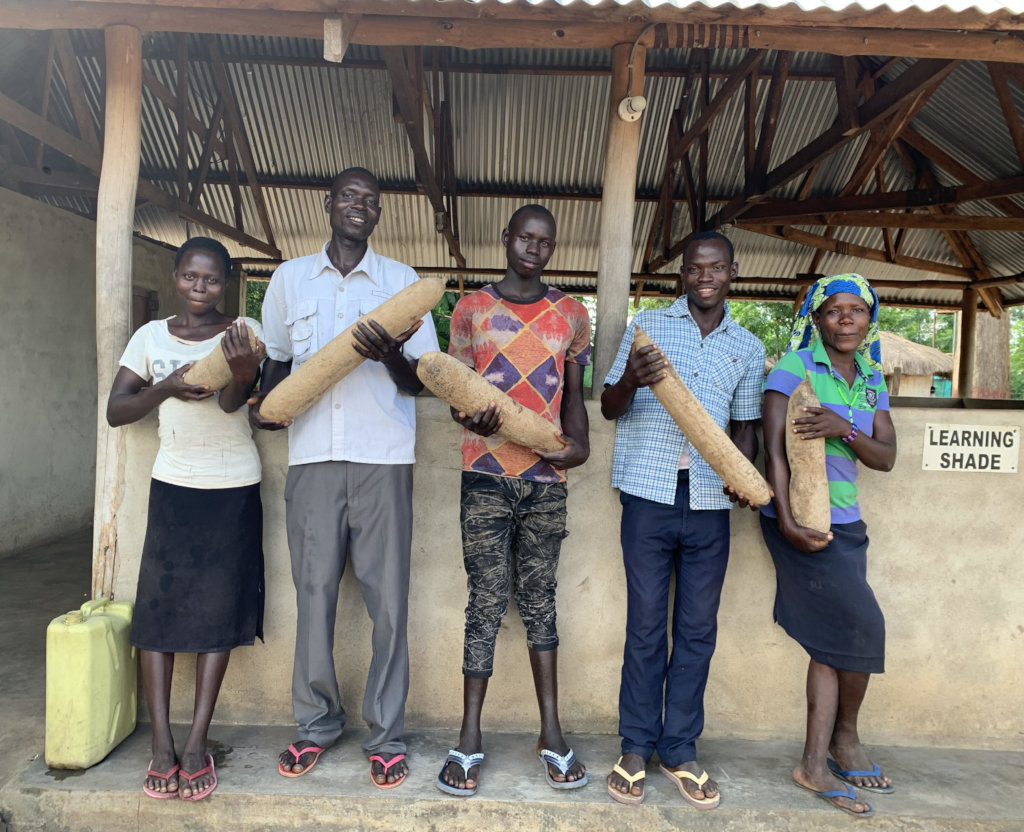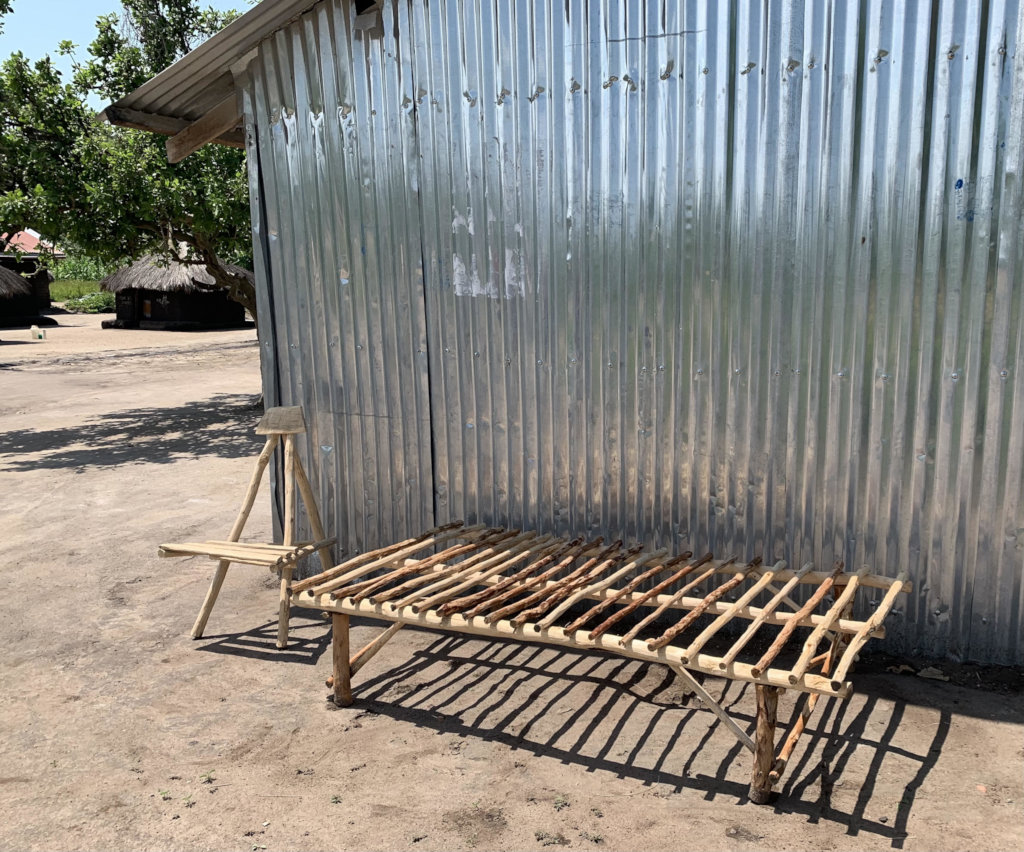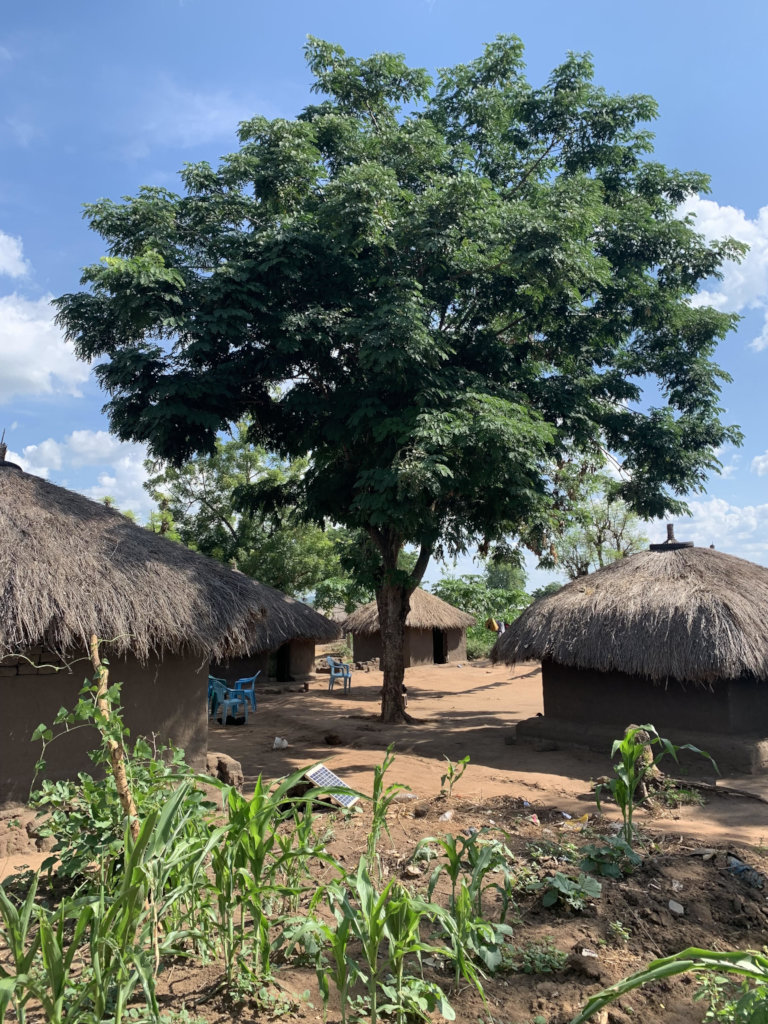 Links: