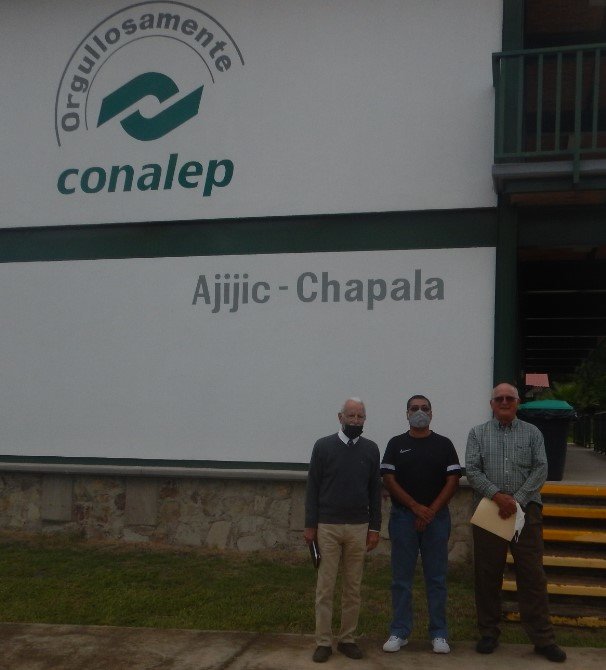 HHWT August 2021 REPORT: Remembering Howard Feldstein and Moving on
Our sincere condolences on behalf of the Board of Directors of Have Hammer will Travel A.C woodworking school to Howard Feldstein passing Aug 2021. Howard Feldstein was president of Lake Chapala society before HHWT was a legal A.C. in 2010. Howard helped start the first woodworking hand tools class on the back patio of LCS. The woodworking hand tools class for local Mexican boys and girls ages 10 to 14. The young boys and girls learned valuable life skill though woodworking. LCS was the nurturing mother of HHWT 13 years ago. Thank you Howard and LCS. Our thoughts and prayers to his family.
Moving on: Our Executive summary
The Covid 19 has disrupted education systems across the world. The closures of school has had devastating effects on children and their ability to exercise their human rights to education. Education systems were already in crisis even before the pandemic and now facing drastic budget cuts. At the height of the crisis vast majority of children had their education interrupted. Particularity the poorest children, which is the most vulnerable population at risk. The majority of the children are in learning poverty. They do not have access to local schools due to limited enrollment or access online education. Education is the hope of sustainable global economies and individual incomes. Gaining these foundational educational skills is priority for literacy and social emotional learning.
September Semester 2021
The vital news is there is a solution and a way forward that turns the crisis into an opportunity, but only with urgency now. Making education inclusive, engaging and adaptive. Have Hammer Will Travel A.C Woodworking school has rebuilt its volunteer team and hired a new woodworking staff for the Sept 2021 semester. We will be focusing on educational technology where it has been effective, proven and most equitable. At HHWT we will be better at utilizing our resources by coordination, alignment and effectiveness by partnering with Conalep Technical College. In August 2021 we completed all the legal papers and turned the application to work officially with Conalep. Conalep Technical college (Colegio de Educación Profesional Técnica Del Estado de Jalisco) required that we be vetted by the Mexican governmental board of Conalep. HHWT looks forward to that relationship and providing scholarships to our students to move onto higher education at Conalep. Hopefully to be vetted in 2021. Our Sept enrollment at HHWT has been successful. We are at capacity with a waiting list.
Your Continued Support
Thank you all for your generosity, HHWT is where it is because of your continued partnership in changing the lives of Mexican youth both boys and girls. HHWT is now partnering with local groups that empower young Mexican women. For the first time HHWT in Sept 2021 has a woodworking class for women with women volunteers. We have two young women in the class age 14 who could not get enrolled in Sept at Escuela Preparatoria regional de Chapala high school, because of limited enrollment. They are enrolled for preparatoria in Jan 2021. The two girls are on a HHWT scholarship and will be sponsored by Changemakers for high school scholarship in Jan 2022. Through our special relationship with Changemakers the young women were referred to HHWT and have an opportunity for empowerment through woodworking and CAD education during the Sept Dec layover. They may continue at HHWT part time in Jan.
GlobalGiving Little by Little Campaign Sept 13 to 17, 2021
Five days of fundraising, 50% match on all donations.
DONATIONS UP TO $50 PER UNIQUE DONER ORGANIZATION WILL BE MATCHED
Matching funds will not run out.
HHWT will be raising $720 dollars to fund tools for women's woodworking class.
https://www.globalgiving.org/microprojects/empowering-women-and-girls-woodworking-class/
With Affinity
H Wayne Renz
Treasurer HHWT