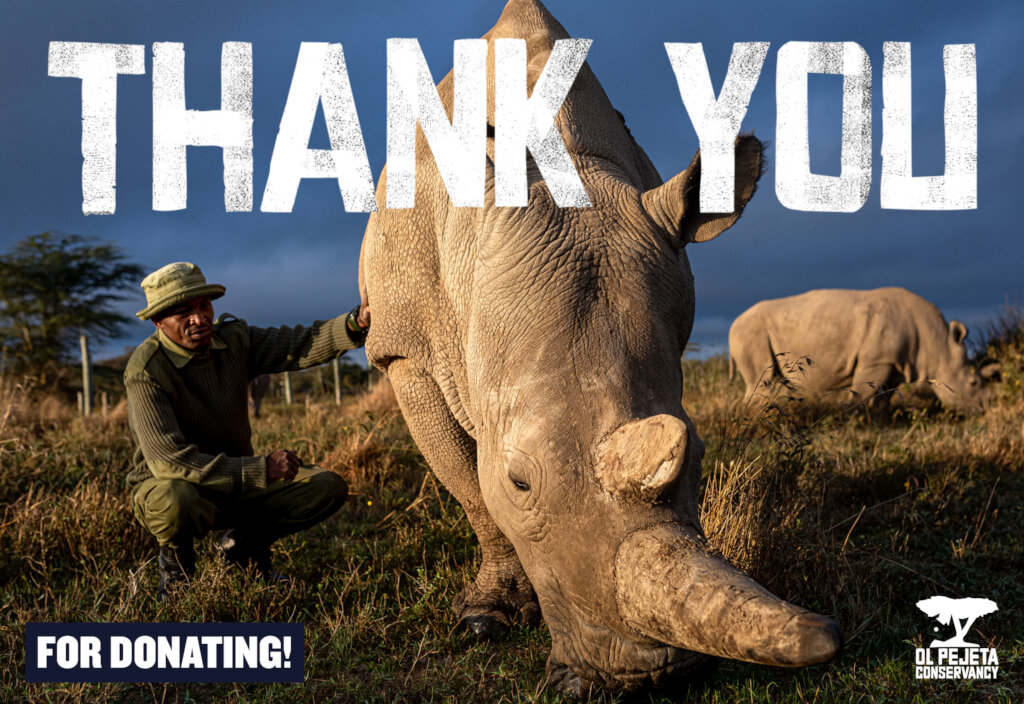 Thank you for donating to The Next Phase of our Northern White Rhino Program. You helped us raise $2,825 to make monitoring the southern white rhino surrogates possible!
Last year, two suitable surrogates and a teaser bull were carefully selected and moved into a 45-acre enclosure to be closely monitored by their dedicated caregivers. This includes observing their interactions, the onset of ovulation and other processes required for successful embryo implantation. Unfortunately, poor infrastructure and a lack of equipment made this task near impossible. However, you responded to our call for help, and we can't thank you enough!
Your donation has helped to provide our experience caregivers with essential equipment, including cameras, to monitor the potential surrogates.
Our dedicated rhino caregivers use the cameras for an hour each morning and afternoon to monitor and document their behaviour. This knowledge will be key to identifying the best time to introduce an embryo, for the highest chance of success.
I am pleased to confirm that we now have fourteen northern white rhino embryos. We hope to share exciting updates soon, stay tuned!
By joining this project, you are helping to make history. THANK YOU from everyone here at Ol Pejeta Conservancy.
If you would like to continue supporting this ground-breaking project, please head to You Can Help Save a Species.
A BIG thank you from everyone here on Ol Pejeta Conservancy.