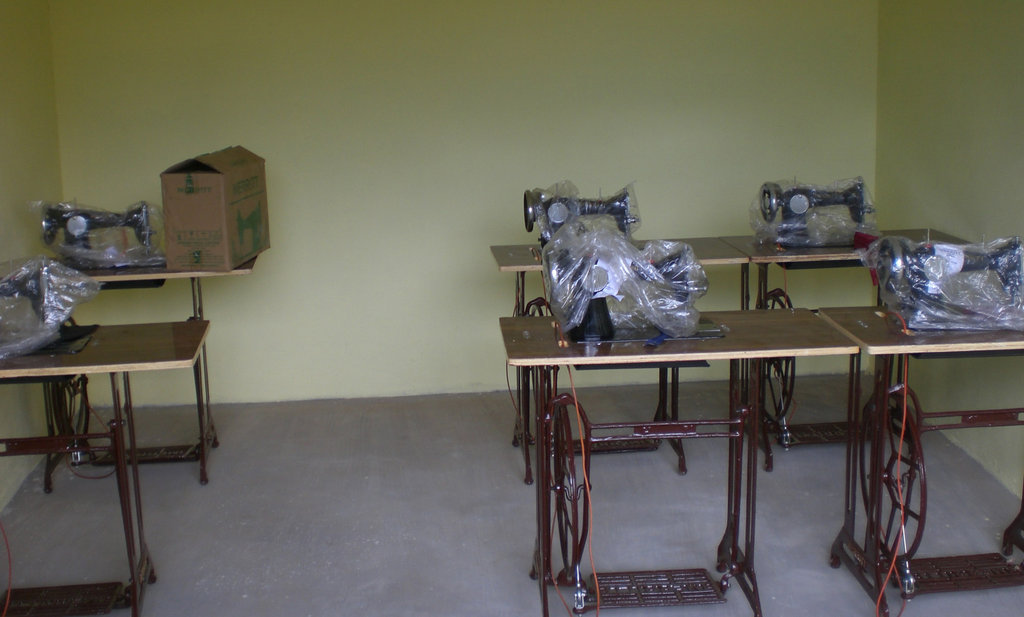 After training, the women who are unable to start their own sewing at their homes are receiving sewing machines, scissors and different color threads for their small business.
After being trained in the vocational skill of their choice, the young women eager to start Sewing. While many of them were successful in small ways, they faced many obstacles in starting a business with their little capital and many familial responsibilities.
CHHASE staff informed the beneficiaries that GlobalGiving with their gracious donations, made their dreams come true. Now CHHASE is going to provide them the sewing machines, scissors and different color threads to start their own business. On hearing the news from our staff, the benefiaries were happy and eager to receive sewing machines.
"Before, I would save some money and then it would all disappear when critical condition arise," said Pushpalatha, one of the CHHASE trainee, "now I can start sewing and many people will come to me for sewing cloths, and I will be able to save enough money to send my children to school or to pay for their medicines if they are sick. I don't have to worry like I did before."
Now sewing machines are ready to be distribuition. With more young women entering the training in the coming months, CHHASE hopes to be able to extend the opportunity to many more young women in need.
To help CHHASE to continue this important program and encourage these young women to succeed in their businesses and achieve self-sufficiency, please consider making a donation.
Thanking you,