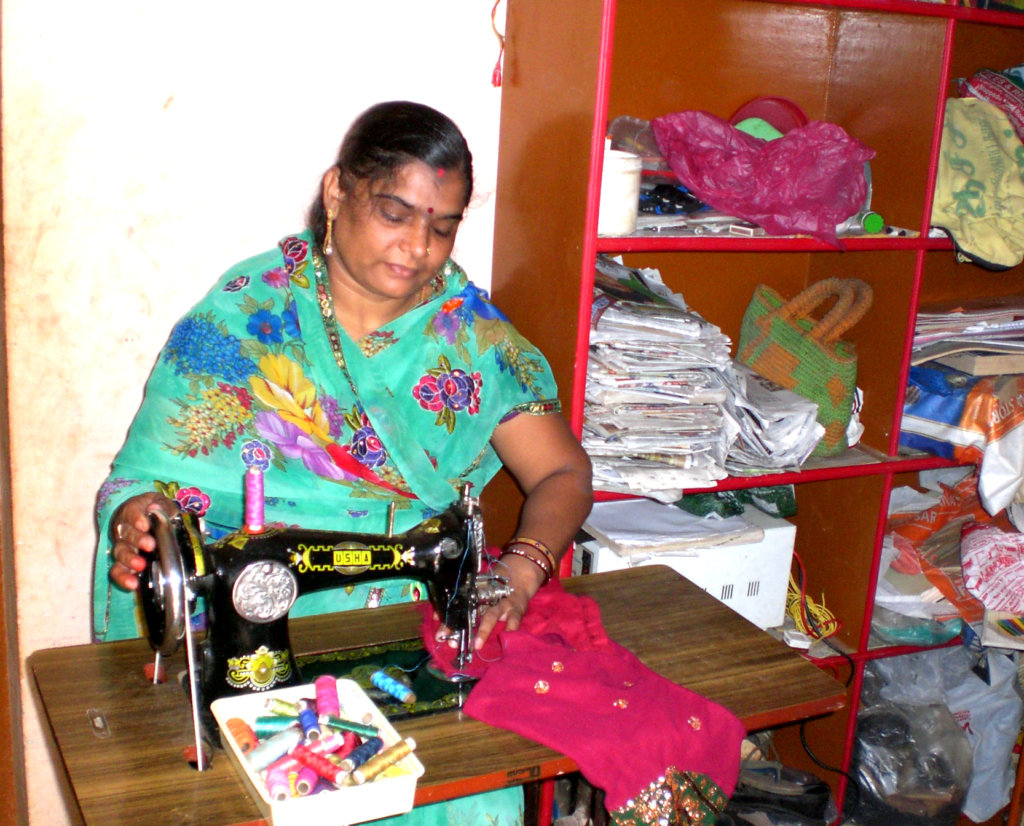 Respected Donor
Warm greetings from CHHASE.
Thank you for your generous contributions for the poor rural women through esteemed organization GlobalGiving.
CHHASE is providing various skills trainings to poor women and youth in rural areas, where poor are suffering without income. As they don't have more opportunities to get trained in skills, CHHASE started sewing, embroidery, jewel making, beautician etc courses specially for rural poor. Thousands of poor got these skill trainings and are earning own or working in factories.
Your generous contribution helped us to provide sewing machines to poor women. Now they are earning while looking after their family. One of our beneficiary said " I am from a poor family.Due to my family condition, i studied upto 7th grade. After that at the age of 21, i got married.My husband also from poor family and he studied only 3rd grade.He is a agricutural labor. We have two male and one female children.For many years, we have suffered to feed our family.
Six months back, i came to know that CHHASE NGO is providing free sewing training. I joined and learned all technics about stiching blouses,petticoats, shirts etc. after completion, i have expressed my difficulty in buying sewing machine. but without any hesitation, CHHASE has provided me a machine with all accessories and told me start a business.But today,i am earning sufficiently to feed my family and to send my children to local school. From Mr. Vincent paul i came to know that this machine was provided to me by donors.I thank you and will continuously pray for your well being. Thank you.
Thank you for your kind continuing support for the economically deprived women
CHHASE thank you once again for your generosity.