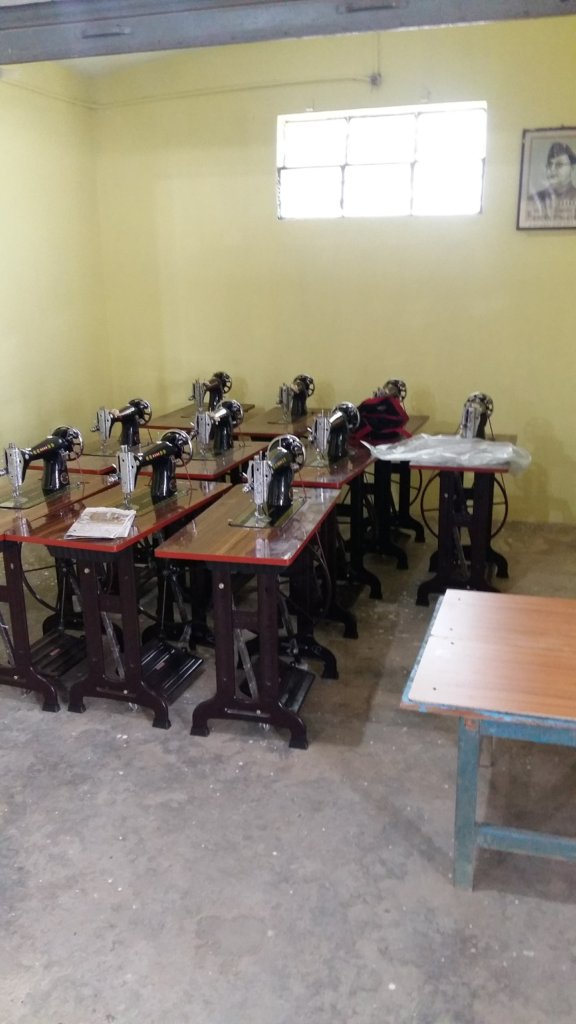 Respected Donor
Warm greetings from CHHASE.
Thank you for your generous contributions for the poor rural women through esteemed organization GlobalGiving.
Your generous support helps us to provide sewing machines to the most poor women, who have been trained in sewing in our free training centre. Our trainings are 100% free to the poor women and youth. But providing sewing machines to all is beyond our limit. So we select well trained and most poor, who are unable to afford to bye a sewing machine and with your generous contribution, we provide free sewing machine to start their own business. Now our training is going to complete and machines are ready. we will be distributing sewing machines on 20th of this month. Thank you for your generous contribution.
This story is from one of our previous recepient beneficiary " My name is Rita. I am 35 years old. I have 2 kids,who are studying in 8th, and in 7th grade. My husband is a casual labor. With his meagre income, we were unable feed our children and unable to send them to school. I came to know about CHHASE training centre at mappedu and their free trainings.I enrolled my self and undergone 3 months full time sewing course and learned how to stich Shirts, pants, blouses etc.By seeing our family poor condition, CHHASE director provided me a sewing machine free.With such huge help, today i am able earn atleast Rs.550 per day. Now i am happy and my whole family is happy.Now i am feeling safe and secured. I thank CHHASE NGO and My donors for giving a safe and secured life to my family."
CHHASE and skill trainings :
"Investment in women and girls, is a proven path to reduce poverty.CHHAASE aims to improve economic status of women and their families through business skills and eucation. The secret of training is to empower, restore and regenerate women and improve their status".
As part of the CHHASE activities, we are identifying the economically disadvantaged poor in rural areas, where the women are facing lot of problems to run their families, educate their children and timely medical support to their family members. In our analysis most of the poor women are lack of skills to earn, because of poverty, descrimination among the community. Some of the women are forcedly send to the near by landlords houses to work as domestic servant maids, to take care of the small baby children. Thus their children are becoming child labors and drop outs from school.
We are motivating the Poor women about the importance learning skills like sewing, embroidery. Mean while we are providing trainings in various skills and provide sewing machines, Embroidery cots free of cost to start their own business. With this timely skills tarinings and free machinery to start their business,They are able to send their children to school with out drop out, feed their family and provide timely medical treatment to their family members.The women are very happy for this kind of gesture and expressed their sincere gratitude.
Thank you for your kind continuing support for the economically deprived women
CHHASE thank you once again for your generosity.