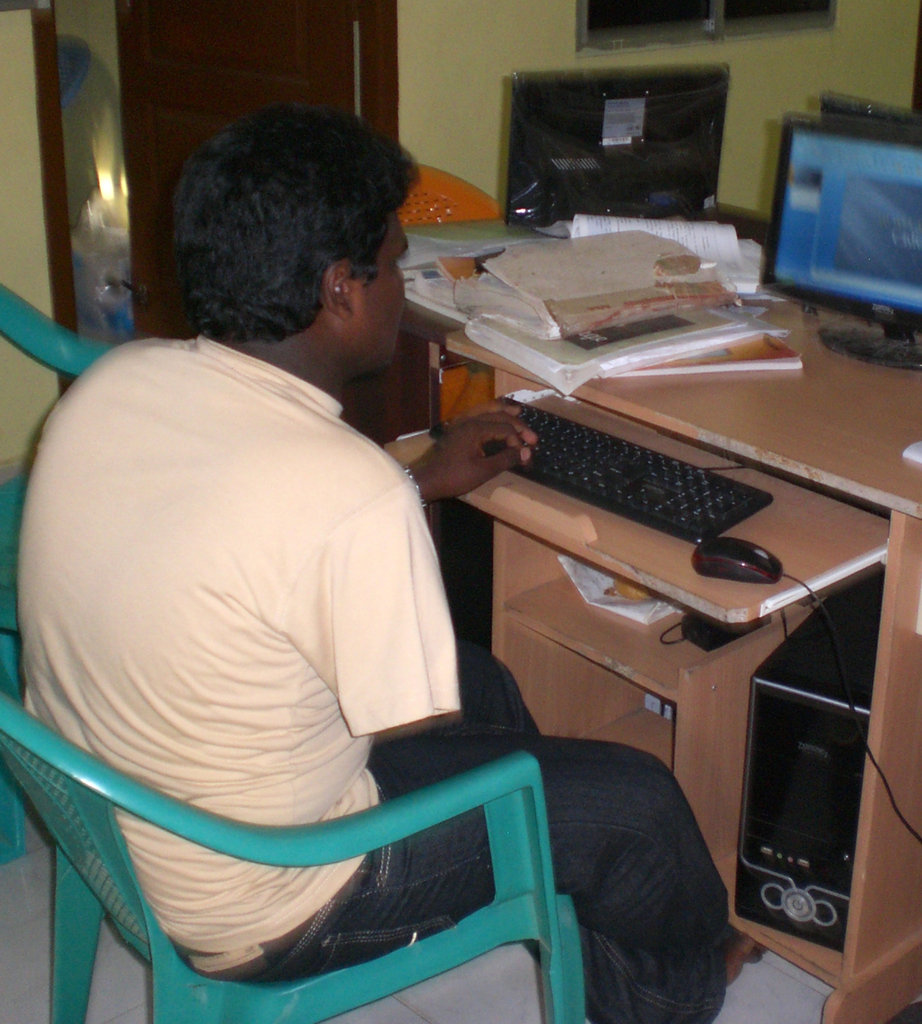 I would like to sincerely thank you all on behalf of the staff and on behalf of Disabled youth computer education support for your generous donations to CHHASE.
In this thanks giving letter we would like to share some of the most important events with you about the program you have supported. CHHASE has purchased 6 computers with computer tables and ups to provide computer training to disabled and under privileged youth in remote & rural area. Now 12 youth are on training. On behalf of them, CHHASE thanking you for the generous donation to this disabled youth computer training.
RAYAN said "I have no right hand. I borned with small right hand, which is only 4 inches. CHHASE staff gave me advice and encouragement and asked me to join in Accounting course. They encouraged me in such a way that made me forget everything and learn this course faster and systematically. Now today I am working as Faculty for Tally in CHHASE computer education institute. It all happened because of your sympathy. Now I have a strong determination that I should also help people like me to come up in life, like the way you and CHHASE helped me.
"Instead of feeding daily, give a skills training, which will provide everything to them"
Kindly excuse us to add about our project Teach computer basics to rural children in summer (#16742) . This project is going to provide computer basics to the children in our remote rural area, where there is no frequent bus service. Without our training, this children will never be able to go for computer education, which is must in day to day life.Your donation to this project on 17th April will matched 50% and if it is recurring donation ti will be matched 150%by microsoft.
Please consider telling your friends and family about our project - share the link on your blogs or social networks, use the tell-a-friend feature on the project page to email your network, or just bring us up in conversation. You know your friends and family tell them why you chose our project and what it means to you.
Many thanks again for your support! We will continue to keep you updated about our work and events of the following months.
Warm Regards,