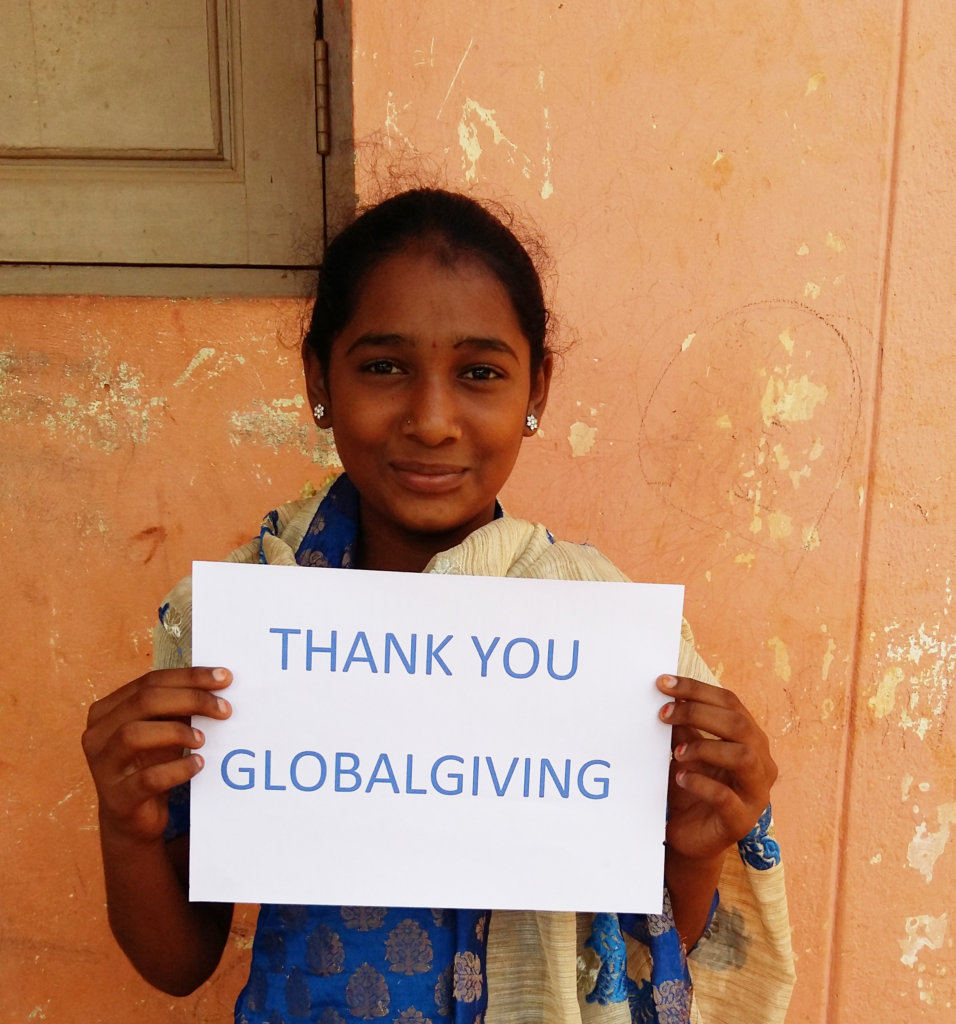 Respected Donor,
Warm Greetings from CHHASE.
Thank you for all your generous support for education to orphan children through esteemed organization GlobalGiving.
Your generosity helped us to provide education support orphan girl child.We have provided school fee, school kit, food groceries. We are supporting the children, who are studying in private schools, where there is no Government schools nearby.
CHHASE and children education
As part of ongoing initiatives we take up education sponsorship program for the deprived children in private High Schools, where there is no Government schools . There after seeing the critical junctures / family backgrounds of the children, progress in education we identify the children from the class rooms and discuss with them about their needs and other essentials. Due to hazardous vocations some of the girl children are lost their parents too. But the adolescent girls are really having confidence and studying well and progressing good in their examinations.
CHHASE is always with them and supporting the Educational Material includes,school fee, Note books, English-Tamil-English Dictionary, Writing Pad, Pencils, Pens, Colour Pencils, Two Pairs of newly stiched Uniforms, Geometry Box, Colour Pencils, Sketches, Shoes, School Bag etc. time to time. The Children are very active at sports and games. They are going to the schools regularly. The age group of the children are 10 yrs 15yrs. The Children are studying from 6 Std to X Std.
Thanking you for your kind cooperation and financial support. With out your generous donations it is very difficult for us to provide the educational to the support to the needy orphan children.
Thank you for supporting the noble cause.