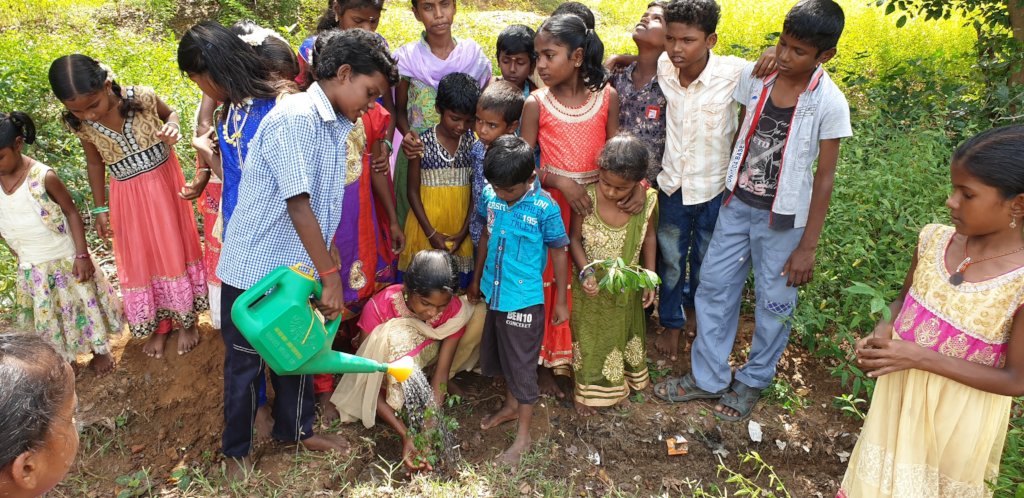 Respected Donor,
I would like to sincerely thank you all on behalf of the staff and on behalf of Help to plant 1000 trees in schools program for your generous donations to CHHASE.
We are so glad to share that we were able to plant 1000 trees in schools and created awreness to children to plant trees at their home and take care of it.
As we know that, Every year around 5 lac people are dying due to air pollution. The problems of global warming, climate change and air pollution can be reduced through plantation by some extent.
Natural calamities like cyclones, droughts destroy tree coverage by 3% every year. Recent Chennai floods,Vardha cyclone & destroyer cyclone GAJA, destroyed more than 10 crore trees in Tamil Nadu. The effect of this loss, we have started to realize lobal warming, cyclones and tsunami's all over the world.
CHHASE want to address the urgent need about the necessity of planting trees. Though we are regularly conducting awareness camps to school children, genetral public and to self help groups about the causes of deforestation and the benefits of afforestation. Now is the right time to encourage People to adopt a tree and take care of them as their children. Now we want to make sure that the planted trees should be guared, so that they will grow and give us shade and fruits. From now onwards, CHHASE feel to save every planted tree with tree guard.
THANK YOU so much for your thoughtful donation. It's is best time to join this effort to make big impact. The best way to do that is to donate in GlobalGiving's 2018 Year-End Campaign begins at 00:00:00 ET on Wednesday, Nov. 28, 2018, and ends at 23:59:59 ET on Monday, Dec. 31, 2018. 10 projects to get 50 donors in this campaign will win a $100 bonus prize, the overall top 10 projects will win bonus prizes starting at $2,000. Our vetted projects link is:
https://www.globalgiving.org/projects/plant-a-tree-save-earth-and-lives/
https://www.globalgiving.org/microprojects/help-to-plant-2000-trees-in-rural-schools/
Let us provide a safe place to live for our children and grand children.
We take this opportunity to give a big THANK YOU for the 11 recurring donors who are already donating for this program!
We once again thank you for all you have done for this project, and looking forward for your continued support!
Respected donors, we welcome your valuable suggestions and feedback for this noble work. Please do provide your suggestions in the comment box to be more successful.
Thanks & Best Regards
.