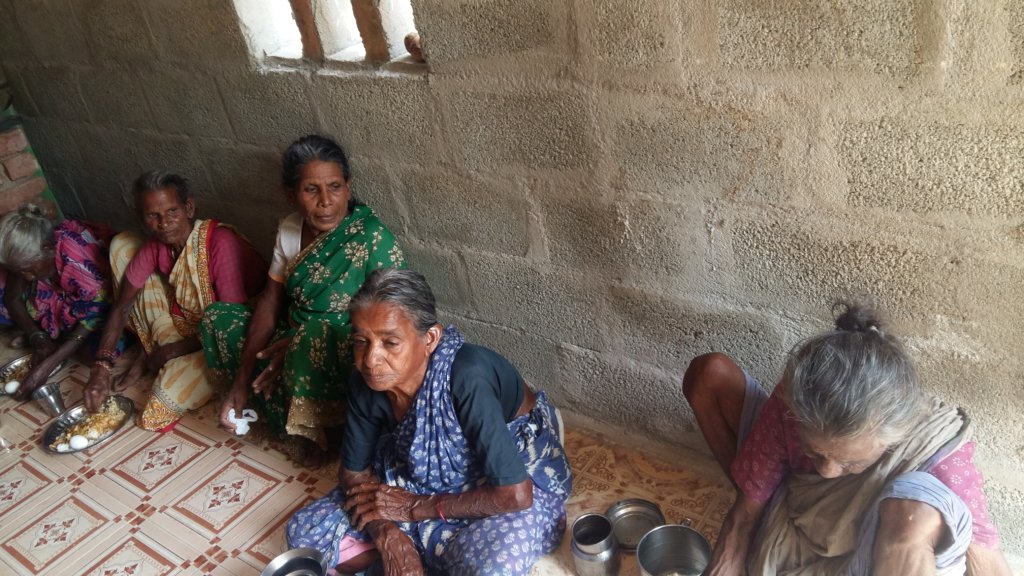 Respected Donor,
Warm Greetings from CHHASE.
Thank you for all your generous support for the food provision to the deserted elders through esteemed organization GlobalGiving.
One in nine people in the world does not have enough to eat to be healthy. That's not because there's not enough food to go around. In fact, one-third of all food produced for people's plates goes to waste. Ending global hunger can start right at your kitchen table. By making small adjustments like turning off kitchen appliances, or saving your leftovers, you can easily cut back on food waste.
CHHASE thank you for providing food, medicines and clothes for the neglectd elders. This caring happening because of your generous support and sacrifice of your hard earnings towards elderly care. Your generous contributions help us to provide nutritious Food to neglected elder people who are other wise left with starvation. We provide food .medicines to keep them in good health conditions .Provision of clothing keep them to live with dignity.
All our elders are very happy, healthy and thanking you for helping them to live with dignity.
One of our beneficiary said that "I am 82 years old.I lost my husband 35 years back. I have one son, who is living far away from here.Due to our poor condition he is not looking after me.I struggled for food many years.But last two years, i am under CHHASE NGO care and now i am healthy and peaceful.Thank you for helping me."
CHHASE and Elderly care
CHHASE identify the economically disadvantaged, neglected elder people in rural areas, where they are facing lot of problems to escape starvation, clothing and timely medical support to the elderly people. They lose their dignity. These are their main problems they come across daily. They curse their fate to be as waste to their own blood relations, neighbors etc. CHHASE give them confidence, affection, support and care. Our caring gives them double energy, remove their ill feelings and bring confidence that there is someone to care for them.
CHHASE provide meals, clothing and medical care to the elders. With this timely support the elders are happy and feel that they are in safe and secure. CHHASE provide not only food support, we have provided warm clothing and medical treatment for them with love. When they feel that there is someone to care and love them, they are more confident and feel that they are safe and secure.
Thanking you for your kind cooperation and financial support. Without your generous donations it is very difficult for us to provide Food to neglected elder people
Thank you for supporting the noble cause.