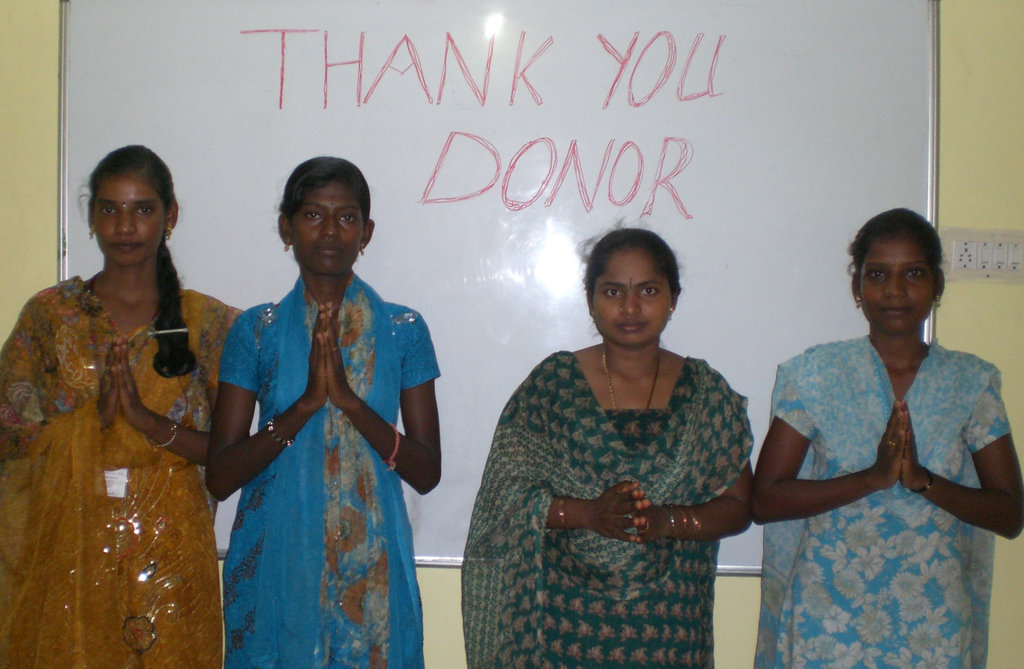 I would like to sincerely thank you on behalf of the staff and on behalf of the women and girls of our program for your generous donations to CHHASE.
In this thanks giving letter we would like to share some of the most important events with you about the program you have supported. This year, you have provided training to 60 women in embroidery, 60 women on tailoring and 40 on computer based trainings. Apart from this, CHHASE provided Tally ERP.9 and DTP courses to 84 disadvantaged youth, tailoring training to 32 under privileged women and vending business skills to 50 women. The beneficiaries are provided with refreshment for better learning through your sympathy.
On behalf of 326 beneficiaries, CHHASE would like to thank you for your generous donation to help them to learn sewing skills, embroidery, computer training, business skills etc. 60% of our trained beneficiaries are provided with job opportunity and balance 40% of them are engaged in self business. Your support enabled us to provide 28 sewing machines to disadvantage women, 11 embroidery cots to poor women, who are already trained in our program and now they are doing their own business and are in hope to come out of poverty.
Your support towards these under privileged will bring bright future and make them remember you lifelong. One of our trained beneficiaries said that " My husband is working as security guard and earning low income. His duty is in shifts. So I am unable to go for work leaving my children unattended. Now, I got training in embroidery and a embroidery machine freely, I can work at home and earn hand some money while being at home and looking after my children and family. I thank you my donors for giving safe life for me and to my family."
On her comment, I felt happy and proudly thank you and want to say that all the credit goes to you only. CHHASE is a mediator only to provide training, But the major part is yours by providing us funds. We once again thank for your generous donation to women and youth skills training program.
"Instead of giving a fish, give a fish net."
Please consider telling your friends and family about our project - share the link on your blogs or social networks, use the tell-a-friend feature on the project page to email your network, or just bring us up in conversation. You know your friends and family tell them why you chose our project and what it means to you.
Trainings are great opportunities for our women and girls to further develop their marketable skills and therefore a little step towards self independence.
Many thanks again for your support! We will continue to keep you updated about our work and events of the following months.
Warm Regards,
Vincent Paul