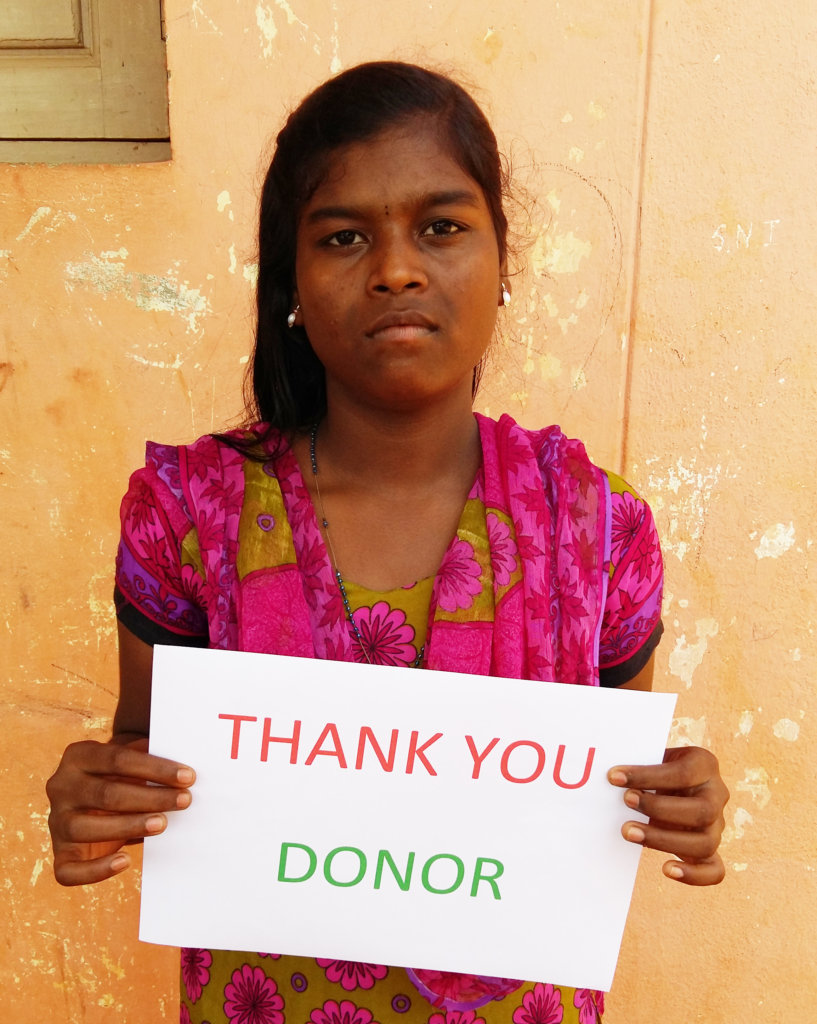 Respected Donor
Warm greetings from CHHASE.
Thank you for your generous contributions for the unfortunate orphan education through esteemed organization GlobalGiving.
Your support helped us to provide school fee, writing material,uniform,dresses to wear at home, food groceries,etc.With this timely educational support the students are motivated and attending school regularly with out any hurdels. The Children are very happy for this kind gesture and expressed sincere gratitude.
As part of the CHHASE activities, we are identifying the economically disadvantaged poor students in rural areas, where the students are becoming drop outs because of lack of timely educational support, uniforms, chappals, shoes and other needs. In our analysis most of the poor girl students in the High Schools are not attending schools regularly because of poverty, child labour, descrimination among the community. Some of the girls are forcedly sending by the hapless parents to the near by landlords houses to work as domestic servant maids, to take care of the small baby children.
The Girl Children age group is between 10 year to 16 years and studying from 6th to 12th standard. We are motivating the Girls and Poor parents about the education importance, disadvantages of illeteracy in the evening times. Mean while we are providing Education material support Note books, Test papers, Scale, Compass Box, Shoes, Pens, Pencils, Erasers, Writing Pad, Colour Pencils, Sketches, etc to these economically deprived poor girl children.
Your help gave us appreciation through Indian Express newspaper dated 01.10.2015. the copy attached.
Thanking you for supporting our noble cause .!
Warm Regards,