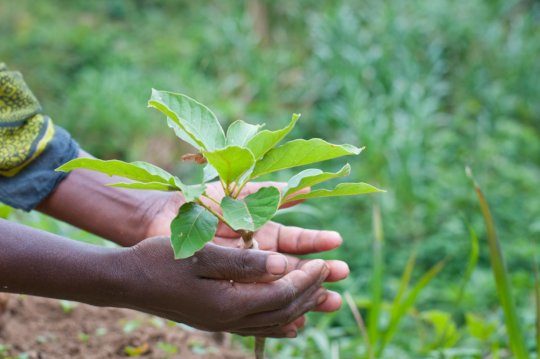 Another busy quarter has passed and with your support, we've been busy working directly with local farmers who have planted some 4,056 trees and 2,244 tree seedlings between August and October.
Of the trees planted, the majority were of the Acrocarpus and Sedrella varieties, with Albezia, Pinus, Annona following closely behind. Avocado, Clove, and Jackfruit trees were also planted.
We provided training for 2 farmers on the correct way to plant and care for young trees - the farmers were from two differing villages (Choma and Kisosa) meaning they were able to disseminate their learning and skills within their local communities furthering the impact of this valuable project.
Your support for this project enables us to further work towards reduced greenhouse gases through the planting of even more trees and the conservation of tropical forests. In addition, your valuable donations work towards food security, poverty reduction, and the socio-economic development of participating farmers and communities.
With your continued support, we'll be able to reach our goal of planting 21,750 trees and educating 145 farmers.
Remember that just...
$10 will plant ten trees
$25 buys training for local communities on tree nursery establishment
$50 can provide compensation for farmers to plant 1 acre of trees
$90 buys training for local communities on forest management
$150 will establish a tree nursery
$200 can provide more than 200 trees for planting
$500 will fund the establishment of a tree nursery
Thank you so much on behalf of APOPO and Sustainable Agriculture Tanzania for all of your support.