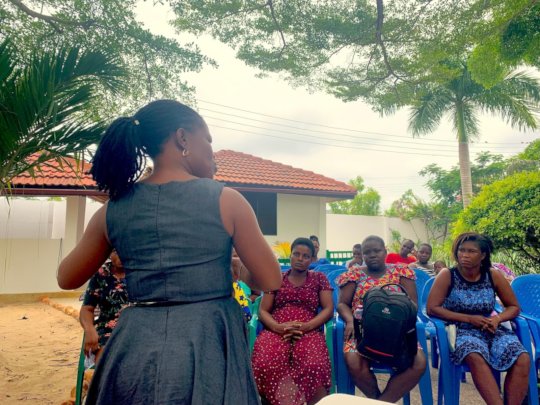 Dear Supporters!
We wanted to to send you an update following the success of our Walk for Women campaign and to thank you all for your generous contributions towards the campaign. As a direct result of everyone's efforts, the campaign surpassed all its targets and we have secured the funds to help over 1,000 girls and women across Mexico, Ghana, Nepal, Thailand, Laos and Fiji to empower themselves.
We have recorded 181 people completing a Walk for Women in support of the campagn during International Womens week, in 18 different countries and walking at least 1,835 miles! An incredible effort that absolutely succeeded our target of 1,000 miles. It shows what can be done when we unite together to make a difference! Very importantly, through the promotion of the walks and the campaign we did a huge amount to raise awareness and knowledge of the gender inequalities that exist today.
Between us, we have also raised an outstanding 13,596 USD, well exceeding our target of 10,000 USD. These funds will be used to help our collaborative projects to deliver education, inequality awareness, reproductive health, skills development, income generation, leadership and enterprise development initiatives, and help girls and women to empower themselves.
We want to send a huge thank you from our projects and community members, to all of our supporters who helped to make this campaign such a success.
GVI Charitable Programs Team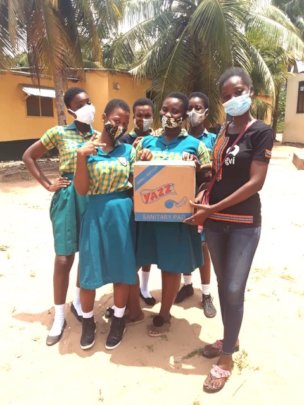 Like NGOs everywhere, we have had to adapt to some difficult circumstances during 2020 and to-date, with the team working extremely hard to ensure our impact is sustained while safely reacting to and navigating through the global COVID-19 pandemic. We are deeply embedded in our community, the safety of the women and girls of Kokrobite – and supporting them as best we can through the lockdowns and other pandemic pressures – has been our highest priority. Fortunately with the support of our donors, our team has been able to successfully continue our important work in women's empowerment and health.

As our donors and supporters will be aware, our collaborative project,runs a program of menstrual health education and distribution of sanitary products for female students at our local partner schools in Kokrobite. The program allows for all girls of 11 years plus to participate in educational workshops to discuss reproductive and menstrual health and to be offered advice and guidance on safe and hygienic good practice. In addition, each school is provided with sanitary pads, sanitized wipes and other resources to distribute to female students as and when they experience their monthly reproductive cycles. However, with schools shut due to the global pandemic, female students have been at home, often being supported by family members who have seen their employment and income opportunities reduced by the pandemic, and so many of the girls have been unable to access the sanitary resources they need.

In response, we have utilised donations from our donors to purchase and distribute sanitary products to hundreds of these girls directly in their homes. Working with teachers from our partner schools, the sanitary products were purchased and distributed door-to-door, with each female student being provided with a 3-month supply at-a-time to safely meet all their needs. In addition, our team has been able to work with our partner schools to provide advice and guidance on the sanitization and protective measures the girls can take to minimise the chances of contracting COVID-19 and generally staying safe and healthy until their schools can reopen. With some schools having been unable to reopen until January 2021, our team will continue to monitor those girls who need support and will continue to replenish their sanitary supplies as required.

In order to support our partner schools to reopen in a safe and responsible manner following the pandemic, and to help provide improved health and medical care to all students in the community in future, our collaborative project has also worked to accelerate the delivery of a first aid and hygiene training program for teachers from the local community. With access to emergency medical care very limited in the local community, major hospitals and medical facilities can take several hours to access, putting lives at risk due to the delay in those all important first medical responses. By taking advantage of the school closures and subsequent availability of local teachers, we worked full time over a 6 week period through August and September 2020 to deliver a bespoke 5 day course to 20 local educators. While maintaining safe distances, working with groups of no more than 5, and implementing strict sanitation measures, we were able to complete this important training whilst absolutely minimising the risk of exposure to COVID-19. The first aid component of the course was centred around Emergency First Response principles, training attendees on emergency primary care/CPR, secondary care/first aid, and children's health and first aid. The course combined different learning approaches, practical, and written examinations, with every attendee demonstrating they had learned the full theoretical knowledge and practical skills being taught: all 20 educators met the full requirements to become qualified emergency responders, thus passing the course and earning a formal certification.

As well as ensuring that hundreds of local female students had access to appropriate sanitary products during the lockdown, with the help of our donors, we have been able to train 20 teachers and educators to provide critical first aid and medical care to the thousands of children who returned to school in Kokrobite in January 2021. The impact this has on the ability of schools and the wider community to provide illness and injury care to children cannot be over-exaggerated: 4 of our partner schools have transitioned from having zero first aid trained teachers to having at least 4 formally qualified first aiders on-duty at any one time.

The success of this collaborative project has resulted in our team seeking funding to expand this training program to focus on women/mothers from the community, in order to train them in adult, family and children's first aid. In 2021, our team is aiming to train at least 50 women in essential injury and illness responses, thus extending the medical care that the children of Kokrobite can receive from the classroom to the home.

We would therefore like to extend a huge thank you to everyone that helped us launch these projects!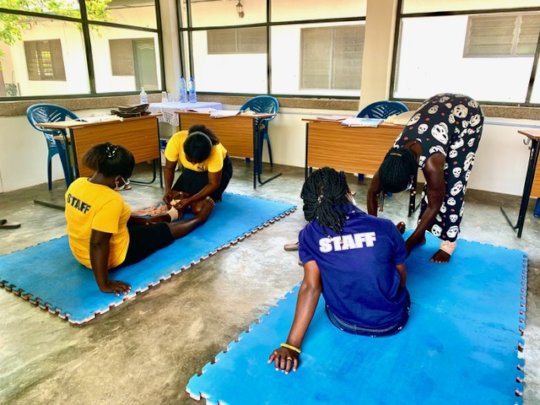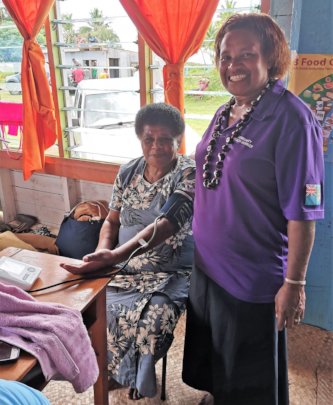 Dear Supporters,
Fiji Dawasamu Health Programme began in January 2018 with the long-term objective to assist the local District Nurse on the health issues concerning the District of Dawasamu in accordance with the Ministry of Health's annual objectives for this District. One area of focus is the capacity development of community health workers. A community health worker is a community liaison between the village they live in and the district nurse. The community health worker is trained to provide basic first aid and inform their village about various issues that affect them and relay feedback to the district nurse about concerns such as an infection outbreak or a sick elderly person. Community health workers minimise the challenges that may arise due to the lack of access to health services and/or lack of transportation.
The main goal of our collaborative project is to support the functions of District Nurse that are essential for both productivity and improving health and wellness. We collaboratively provide support to increase the self-efficacy of 14 community health workers to be productive health providers within their communities that span between Dawasamu District and Bureiwai District.
A key objective is assisting in creating and facilitating workshops to help build confidence and target areas in which community health workers would like to further develop their skills and knowledge. This is not only about professional development but also about personal development. These workshops included activities that improved personal strength, communication and professional development awareness for the very valued community health workers. Including a personal development review which allows them to understand their strengths and limitations and plan out their future development. These types of workshops boost their confidence which has started to show when they are conducting their weekly one on one health sessions with community members plus facilitating workshops at a Health and Wellbeing Community Roadshow.
It is well-established that a community health worker is crucial to both optimizing quality of care and addressing increased patient volume. It is part of a District Nurse's role to seek continuous learning opportunities for her team. Together they work hard to establish and maintain an environment that promotes positive well-being by providing information, activities, and assistance designed to support healthy life choices within their communities.
It has been well-recognised by the Department of Health in Fiji that our collaborative project has strengthened health care support within the area, and we hope you enjoyed learning about our work and continue to stay engaged with and support our project. Together we can work towards strengthening healthcare support locally and improving the communities access to it, through continued learning and development opportunities for the community health team.
Your ongoing support is invaluable to the project and that objective - thank you once again!
WARNING: Javascript is currently disabled or is not available in your browser. GlobalGiving makes extensive use of Javascript and will not function properly with Javascript disabled.
Please enable Javascript
and refresh this page.