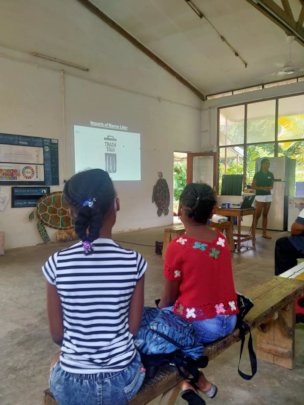 Dear Supporter
We wanted to reach out and send a huge thank you to you for supporting our efforts around The 6th Mass Extinction campaign.
Over 500 plus people across 18 countries joined The 6th Mass Extinction campaign, to raise awareness of the conservation and climate crisis we are all causing, and which comes to an end today. Project staff, community members and supporters took actions to highlight the issues and actions we can all take, as individuals. Actions highlighted included reducing their consumption of meat, plastics, power and freshwater, buying and growing local produce, reusing and recycling of materials and goods, running environmental awareness sessions, removing waste from the environment, planting inidenous trees.
Here in Mahe, we ran several envioornmental awareness sessions and workshops, which included presentations, a game of "How long till its gone?, community snorkels to learn about and appreciate the local natural resources, and a community lead beach cleam, removing anthroganic waste from the nnatural enviornment. On the beach clean, between us we collected and removed over 75 kgs of waste. The most common tems were plastic bottles, flip-flops, plastic bags, small plastic pieces and pieces of foam.
Through the course of the campaign, we also raised ver 1,000 USD towards our critical conservation and climate project. We'd like to say a huge thank you from us, our project staff and community members to all of the fundraisers and donors who came together to achieve this, and to everyone who told their stories and took example actions. Those actions have inspired further commitments from individuals and communities to change their decisions and choices, and will funnds will help us gather the data to be able to assess the changes to the reef caused by the current bleachig event. Please do not let it stop there, by maintaining the commitment to keep reducing the harm we cause, we can all help to avert the crisis, together!
Thank you so much from us all here in Seychelles, and all the very best
Mo and the Seychelles project team.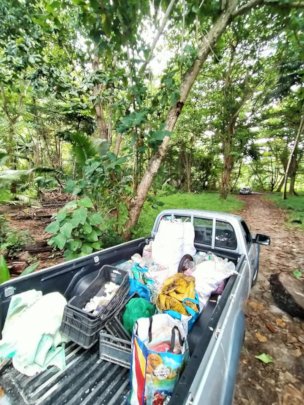 Links: