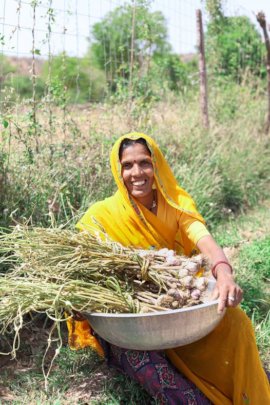 An increasing number of countries are facing growing levels of food insecurity due to the current pandemic situation. Even before COVID-19, reduced incomes and disrupted supply chains, chronic and acute hunger were on the rise due to various factors. COVID-19 impacts have led to severe and widespread increases in global food insecurity, affecting vulnerable households in almost every country. Higher prices, combined with reduced incomes, mean more and more households have to cut down on the quantity and quality of their food consumption especially in rural and tribal communities.
In the light of this, Seva Mandir has been able to leverage its engagement with rural tribal communities and reached out to individuals in various capacities. Seva Mandir is responding to this situation by undertaking the immediate Covid Relief Work along with working on long term support to the rural communities which are affected badly by the pandemic.
Last Year, with the support from well wishers like you, we distributed over 52,000 survival kits including sanitation and safety kits, sanitary pads and food kits. However, we evolved our relief approach during the second wave this year. Under the relief efforts, 2.3 lakhs people across 415 villages were reached through awareness drive on Covid. Also, around 1,000 Covid affected families were supported and more than 6,500 food, sanitation and safety kits were provided to the people in need in rural Rajasthan. However, with immediate relief, long term support is required to sustainably rehabilitate the small farmers. Therefore, efforts are ongoing to work with small farmers especially women.
Noji, a 33 years old farmer lives with her three children in a tribal village in our working area. She has been cultivating seasonal crops as per availability of water in nearby shared water resource. Noji came to know about Seva Mandir's agriculture program and showed her willingness to participate. Under the project, she received training on best farming practices along with 25 kgs garlic seeds. She was convinced to use only farmyard manure in her field instead of pesticides as promoted in the project.
As a result, this year in March, she harvested 2.3 quintal garlic. After putting aside supplies for home consumption and next year's seed, she sold rest and earned a Rs. 10,350 ($139). She is happy that she learned advanced techniques of farming and the profit she is making now will take care of education of her children along with many other basic needs.
"These are uncertain times. Farming has helped us manage our houses throughout the year. The support and knowledge we received from Seva Mandir is a big help." says Noji.
This is just one of the stories of how your contribution is enabling Seva Mandir to support small farmers lead a dignified life. We hope that you continue to create opportunities for more small farmers to come out of the vicious circle of poverty.
Thank you,
With warm regards,
Atul Lekhra & the Seva Mandir Team
Follow us on www.facebook.com/sevamandir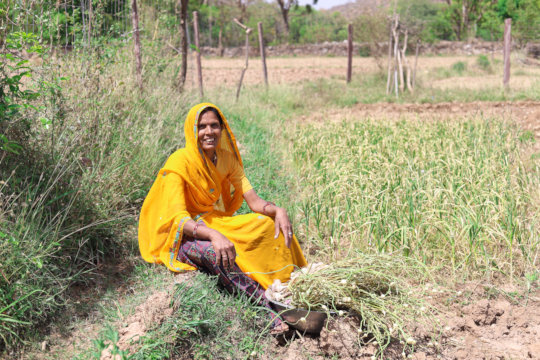 Links: