We have distributed more than 1.8 million meals and hygiene kits to more than twenty-five thousand women and children in Kolkata, Forbesganj, Bihar and Delhi, far exceeding our project target of 1 million meals to 10,000 excluded women and children. In addition, we have distributed more than 4 million meals and hygiene kits in Jharkhand: (Ranchi and Singhbhoom), Maharashtra (Kamathipura and Bhiwandi red light areas), Uttar Pradesh (Lucknow, Ghaziabad and Noida).
Our total number of meals, sanitary pads and medicines distributed since the Covid pandemic hit India has crossed 5 million. We have supported more than 50,000 beneficiaries. Our meals are distributed in food bags that contain dry rations for 100 meals. Our hygiene kits contain sanitary pads, medicines, soap and towels.
The areas covered under the GlobalGiving project are: 1.Bihar (Red Light Areas of Uttari Rampur in Forbesganj; Mela Ground, JummanChowk and FCI Chowk in Forbesganj; Jokihat in Araria; Barsoi and Katihar; Kishanganj; Muzaffarpur and Danapur Railway Station). 2. Delhi and Haryana (Sapera and PernaBasti in Najafgarh; Sadar Bazar; GoylaGaon in Nangloi; Slums near AIIMS Trauma Centre; Kathputli Colony; Rohingya camp in ShaheenBagh; Red Light Area of G.B. Road; Gurgaon,)3. Kolkata, West Bengal (Red light areas in Munshiganj, Sonagachi and Sethbagan; rag-picking communities living near Park Circus Railway Station; people living under the bridges of Hastings in Kolkata; the plantation workers of tea gardens in Siliguri.)
Our community mobilisers partnered with student volunteers, local NGOs and National Disaster Response Force (NDRF) to distribute food to excluded women and children, primarily victims of sex-trafficking, migrant women, landless agricultural workers, rag-pickers and Rohingya refugees.
As the COVID-19 pandemic continues to rage, these vulnerable women and children are hurting. There is a dramatic increase in requests for food. Due to the increased demand and the unanticipated need to continue our food distribution, we request your donation, once again.
Do help us keep the kitchen fires going during this holday season for the most excluded women and children affected by the Covid pandemic. Your support has staved off starvation, kept children alive, and mothers able to survive. From now until Nov 30, Giving Tuesday, your donation will be matched. Donate and double your impact.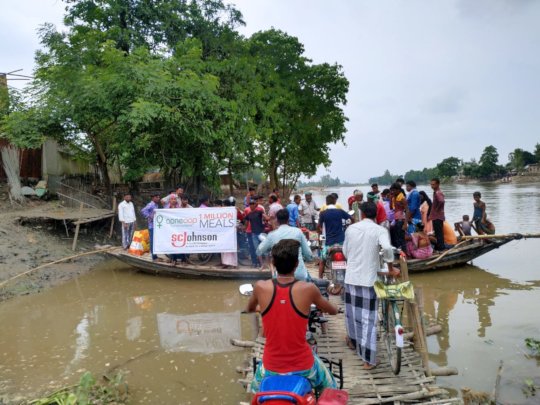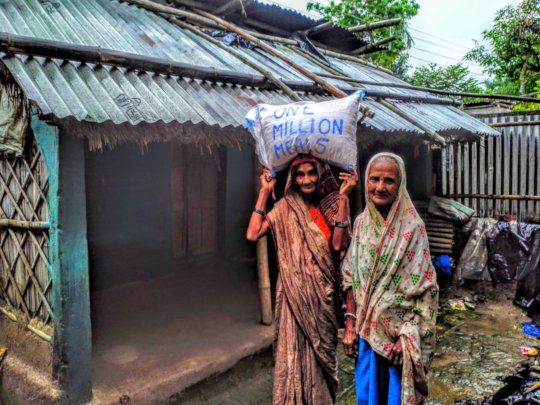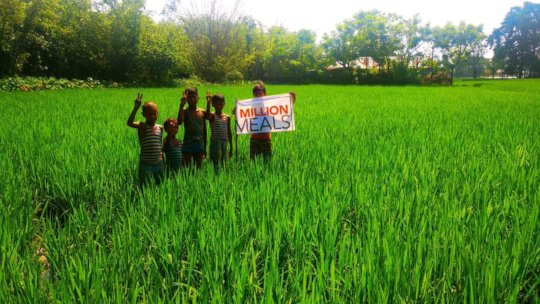 Links: