In the last 3 months, PHASE supported health services in 6 different remote locations in Mugu provided direct clinical support to 3506 patients visiting the health posts while also providing clinical health education to them.
This is only one aspect of the PHASE health project in Mugu. Along with the OPD services, PHASE staff also helped strengthen the maternal and child health with 28 ANC visits 22 institutional deliveries just in the last 3 months.
While strengthening the service, PHASE health workers also spend 3 days of their work in the door to door visits, community-level awareness activities, mothers group meeting working closely with Female Community Health Volunteers (FCHVs).
In the last 3 months, only a total of 5167 men and women have taken part in the several awareness events run in these remote villages.
" We are very grateful for the PHASE supported health service in our village. As a government health worker, I feel that the service is definitely strengthened with the project's support in medicine, staff and community awareness," shares Health Post, in charge, Dhaina Village Mugu
With the support from the individual and institutional donors, PHASE has already completed its 13 years of health service in some of the remotest villages in Nepal Himalaya.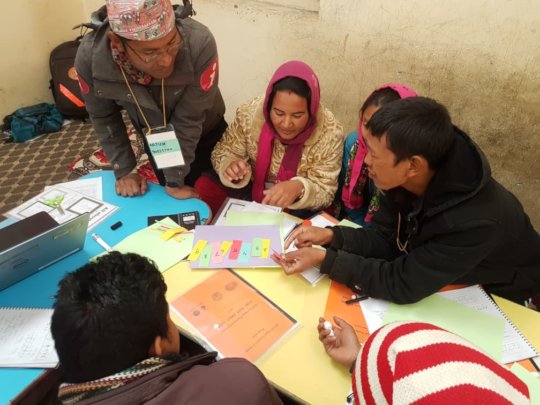 Recently 52 teachers from Kasigaun and Keraunja took part in a refresher training on Best Teaching Practices and Child-Friendly Learning Strategies This is the fourth years since PHASE Started providing intensive support in term of training and improving the school environment. These earthquakes affected remote schools have shown a great change in quality and access of school education with the collaboration of PHASE Nepal.
" We are very satisfied with the progress that our school has made in recent years with the support from PHASE and the school management committee. Our secondary board examinations result are comparable to the schools of the urban towns in Gorkha. With the training and logistic support from PHASE , we are able to materialize the school improvement plan"
- Vice Principal, Keraunja Secondary School.
PHASE is supporting 18 earthquake affected schools in North Gorkha (Kashigaun, Keruanja and Manbu), an earthquake affected district, working with more than 100 teachers an the members of the school management committee. There has been better access to facilities such as gender-friendly toilets, computer classes, science laboratories, sports and more interactive teachings environments.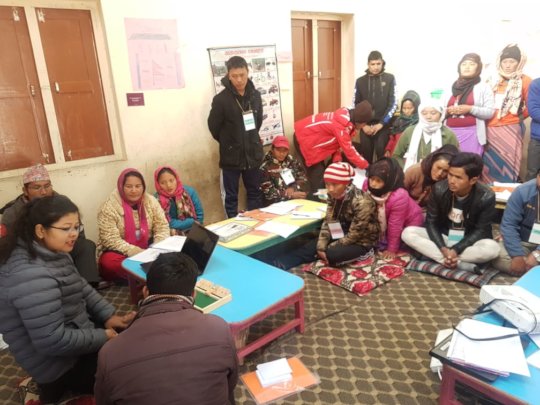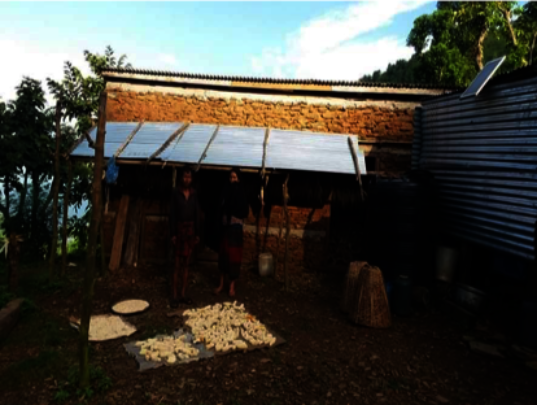 "Earthquake is not in our control, and when it comes, leaves an unforgettable memory" recalls Bhuwan Singh Gurung of Ichhyakamana who lost his elder son in a landslide. He had started rebuilding his house but spent all his money on treating his wife for depression. He was only able to finish the foundation of his house.
Many poor families like Gurung continue living in temporary shelters made from CGI(Corrugated Galvanised Iron) and straw after the earthquake of 2015. Now with PHASE's support, he has finally completed building his house. "Even my wife is happy now," says Gurung. Targetting nearly 500 vulnerable families who have not been able to build their house even after 4 years of the earthquake, PHASE has been providing building materials and technical support to help these families build a new earthquake-resilient house.
PHASE continues its rebuilding of earthquake-affected communities in Ichhyakamana and Jwalamukhi rural municipalities of Chitwan and Dhading districts. We have built more than 300 houses till now and are closer to achieving our goal.
WARNING: Javascript is currently disabled or is not available in your browser. GlobalGiving makes extensive use of Javascript and will not function properly with Javascript disabled.
Please enable Javascript
and refresh this page.