Greetings.
We are all doing fine. Hope you are fine too. Due to this pandemic we are really having a hard time. Not only economically but also mentally. Everyone fear about the situation and what will be the next news.
We apologize for being late for updating about the project,as the weather here is not good. It has been raining and we are having problem with the internet. We had utilize the donation in buying some masks,soaps and hand sanitizer. We had given some awareness about COVID-19,Measures to prevent ourselves (handwashing,use of mask,sanitizing hand,maintaing distance) and possible informations about the present situation.
We highly appreciate for the heartful donation we had received. Hope this pandemic gets over soon. Till then,Stay Safe.
Thank You!
Best Regards,
Kopila Kunwar.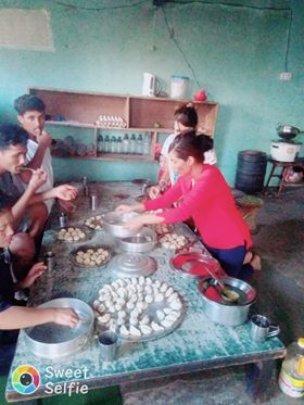 Dear all sponsers,
Hope all of you are doing well in this pandemic. It is a very hard time for all of us at the moment. We have lost many lives and we are really very scared for what is going to happen next. We have been praying for all of us across the globe. Hope this gets over way too soon.
Talking about the orphanage, we have been doing well. No school nor college at the moment but we have been spending days by staying home,doing something productive like learning instruments, cleaning houses, gardening, playing badminton. Sometimes we stay up late discussing about how live would have been if there would be no Corona Time and also what we will do as soon as this time gets over. On days like Heallth Day,Nurse's Day,Environment Day, we try to gain as much as knowledge why these days are celebrated or are marked so important.
At this time we all need to be together because every one is having a really harsh time economically and psychologically too. During this time we have been involving in helping some other orphanages as well with some amount and foods and also some economically unstable families (especially daily workers,single mothers). We also have been in contact with the other children who have reunited with their family and have been updating with their conditions and have tried to help in whatever way we can.
Through this report we would like to thank you with all our heart for your help and generosity. Hope this Covid ends sooner so we could meet up. Till then,lets stay safe and pray for all of us.
Thank You,Stay Safe!
Best Regards.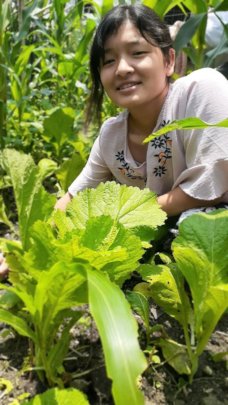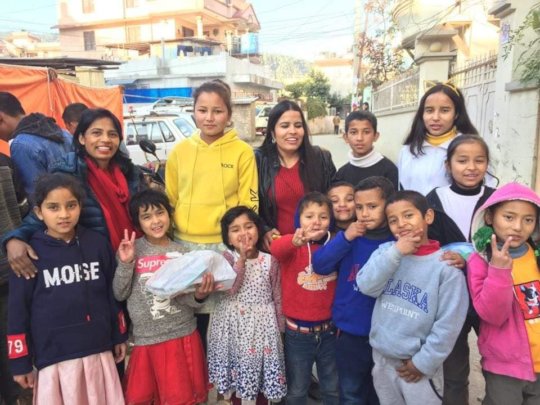 Dear old and new friends,
Thank you all so much for your generous donations! These past few months have been very difficult for us. One of the youths from our center was diagnosed with a brain tumor and he is currently pass away .after surgery and other treatments. he was dath. Your support has not only helped with food and tuition for all the children but has also helped with his medical treatments since we were able to post a mini project titled, 'SaveA Life', to our project site.
It has also been a time of hope and happiness as we celebrated the holiday season. Since we are a Christian-based orphanage, we celebrated Christmas with traditions and great joy. And our children are thriving and doing very well in school and in their special interests of music, Tae-Kwon-Do and dance.
Many of you are good friends who have visited and volunteered at Mary Home and know firsthand the needs of the children and how we struggle to maintain ourHome. To all our donors and friends, we invite you to come visit Mary Home and would be so grateful to welcome you to our home.
In conclusion, we value the importance of education, healthy foods and a nurturing, home environment and seek to help each child have a dream and a means to reach it. Thank you for helping us reach our goals and helping to make the life dreams of all our children come true.
WARNING: Javascript is currently disabled or is not available in your browser. GlobalGiving makes extensive use of Javascript and will not function properly with Javascript disabled.
Please enable Javascript
and refresh this page.