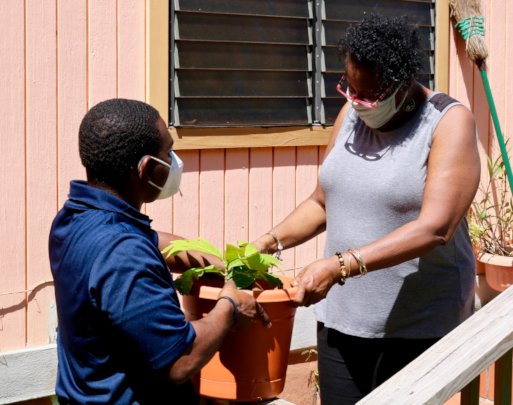 With the current global pandemic the food panty is needed now more than ever. The St. John Community Foundation has continued discussion with the Episcopal Church located in Cruz Bay however with growing concerns regarding the pandemic the church is requiring additional insurance policies in order to operate along side the current Senior Center ( which is also shut down due to COVID-19). We feel this is a prime location due to the current meals on wheels program also currently distributing food from this location and are hopeful there will be some progress in the new year.
The St. John Community Foundation is also addressing the need for Food Sustainability and Security through our program Planting For Tomorrow which is a partnership with GlobalGiving and Trees That Feed. By distributing Bread Fruit Trees to almost 100 seniors on island and providing the training and materials to keep these breadfruit trees. Planting For Tomorrow will continue to distrubute planting materials and seeds throughout the community and will be extending this to provide community garden space at Foundation Park and the Adrian Senior Center mid-island.
The location is the final piece of the puzzle to getting the Food Pantry off the ground. We are hopeful we will have new in January and are exploring alternate temporary locations. Please reach out to the St. John Community Foundation if you have any questions regarding this program. The Food Pantry will provide much needed support for those on SNAP ( Food Stamps ) and those that are having difficulty enrolling into the government programs but go the extra mile providing an entry into case management and social services.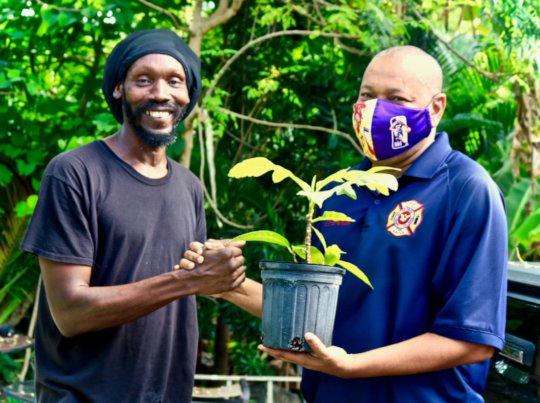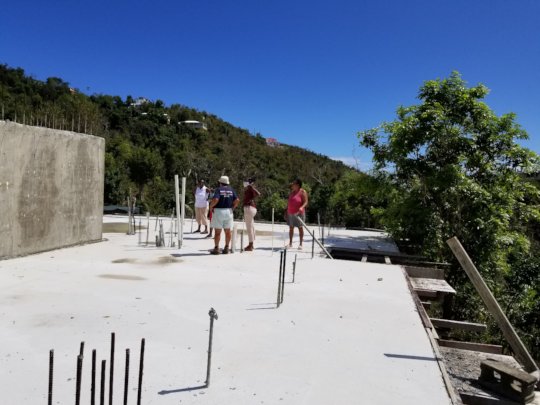 Life under the 'New Normal' is anything but normal on a small island of around 4000 people. The impact of this global pandemic after being hit by two cat 5 hurricanes has greatly affected our community in all fronts of recovery including the economic and social.
The majority of the homes we are working on belong to Seniors who are particulary vulnerable to COVID-19. To prevent putting these individuals at additional risk construction has been put on hold during the lock down period. As Puerto Rico is still under curfew shipments of building supplies have been impacted severly.
At this point we are just beginning the process of restarting construction. We have 2 homes that were under construction when the 'stay at home' order was initiated in the Virgin Islands. Three more homes were in the pre-planning phases and have also suffered set backs as permitting offices have also reduced hours.
As we move forward under the "new normal" contractors are learning how to spread out their crews, offer portable handwashing stations on the jobsite and provding employees with masks. Getting back to work has had more of an impact on our beneficiaries mental well being as we are opening up our island but heading into another hurricane season.
One senior ( aged 72 ) was so adamant about getting her home rebuilt she was tying rebar for her own foundation. She managed to get her foundation started before running out of assistance from the federal government. Through various donations we are working to get her a safe place built in time before hurricane season really begins to ramp up.
It is difficult time for all of us but as a community we will prevail.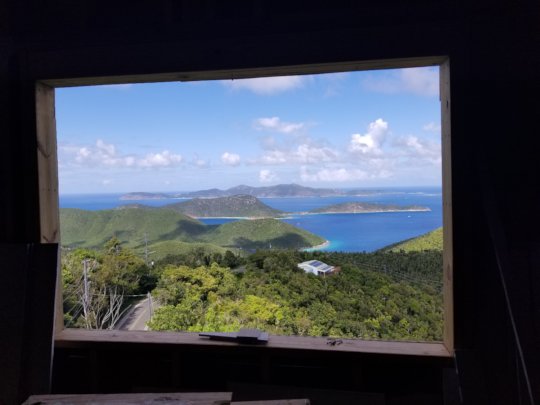 A new year for the Resilient Housing Initiative (RHI) brings new challenges. Two years and this as a collegue from Love City Strong, one of our partners puts it - is the longest running rebuild program in the territory. To date the RHI Program has fixed or completely rebuilt 31 homes. 2 Homes are currently under construction and with have 9 more homes in the planning process.
The programs has been an incredile success but not without facing many challenges. The 9 homes in the planning process are some of our most difficult ones in terms of Disaster Case Management and Construction.
Challenges include probate and deed issues with obtaining the proper building permits. Most of these properties were passed down to family members generation to generation. No one every questioned them if they owned their homes because they always lived there and everyone knew it. Putting estates in probate is just something that was never considered and most of these families have little to no money to make ends meet make it happen. One of our Disaster Case Managers received a deed written in Danish! These issues ad to the all ready lengthy rebuild process.
In terms of construction many of these nine homes are complete rebuilds - from the ground up. Some of these families have been renting homes since the storm and some have been living in tents and make shift 'shacks' to make ends meet. Pulling together resources is what as St. Johnians we do best. Funds from generous donors including an incredible 'in-kind' donation of shipping container homes give these families hope for their future.
The St. John Long Term Recovery Group is determined to seeing everyone get the help they need. We have started a small jobs construction program to step in after the big rebuild programs to address safety and quality of life issues for seniors and disadvantaged members of our community. With your help we can make a difference on St. John.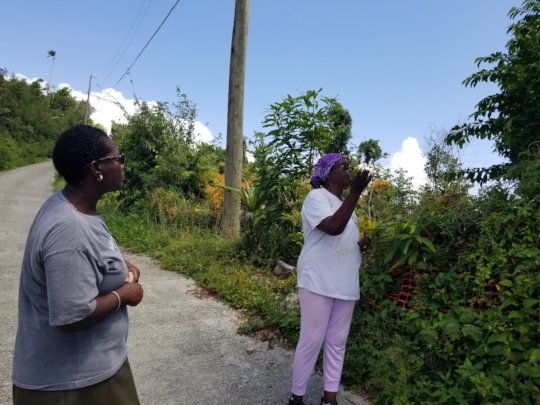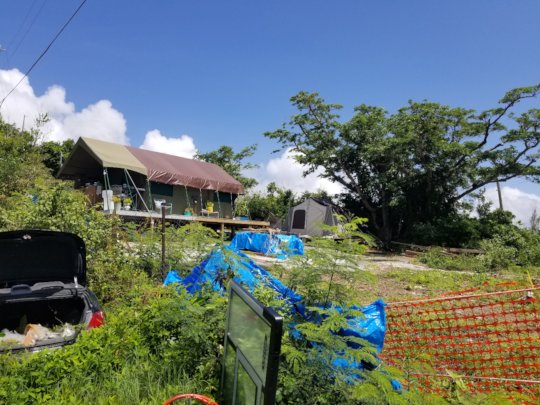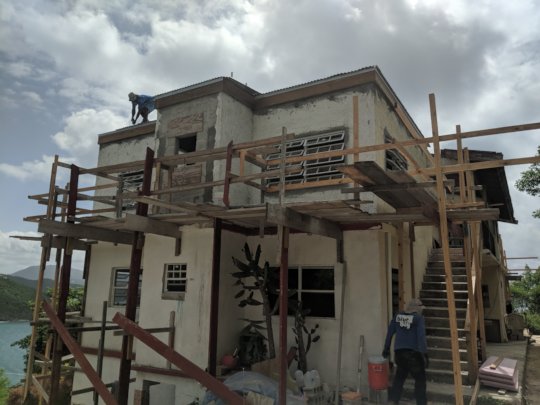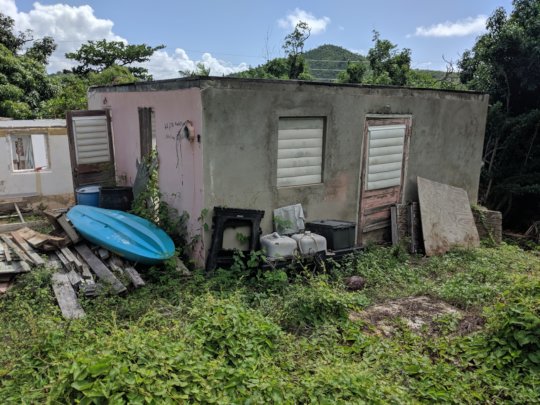 WARNING: Javascript is currently disabled or is not available in your browser. GlobalGiving makes extensive use of Javascript and will not function properly with Javascript disabled.
Please enable Javascript
and refresh this page.