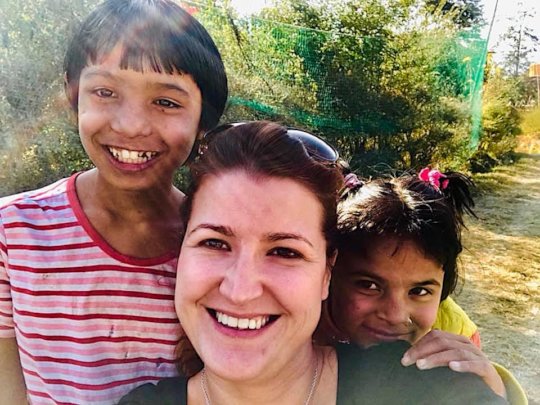 When our little Saraswoti came to Ama Ghar as a result of the 2015 earthquakes, we were concerned about her. She seemed to have not only the PTSD symptoms that many of our children have when they arrive, but also some possible learning disabilities.
She was a bit shy and seemed comfortable mostly when she was around our Ama Ghar dogs, Tika, Siddhi, Jordi and JuJu. Interestingly, Siddhi, who has only three legs, is an earthquake survivor, too - so perhaps they have a special bond. Saraswoti spent so much time with them, we began to call them the Ama Ghar "Dog Whisperer".
Whether it was the support of her Ama Ghar family, her rapport with the dogs, the counseling she has received or all of those things - Saraswoti's progress in the last year has been amazing. Here's a quote from one of our Ama Ghar visitors about her:
"Cautious and hesitant a year ago, this year, she has truly grown and blossomed into a outgoing, smiley girl who even led all the children in dance routines. She has a wonderful affinity with dogs and Tikka, Jordi, Siddhi and Juju all adore her. We were thrilled to hear that Saraswoti did particularly well in her exams and is making excellent progress."
We are thrilled about this, too - Saraswoti, who is named for the goddess of knowledge and learning - is taking charge of her own education as well. As with all of our children, our goal is for her to grow up to be a happy, healthy, self-supporting adult. Thank you for supporting us in that mission.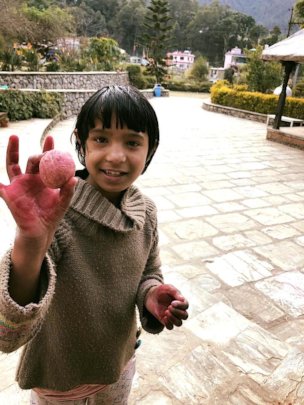 Links: