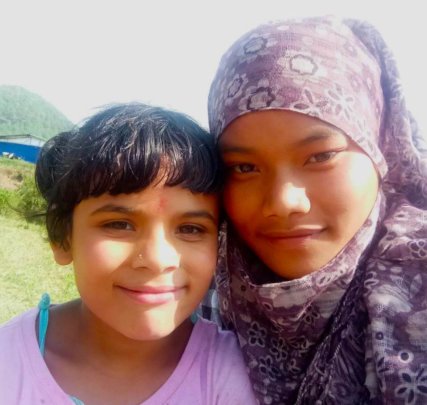 Nepal is a country of mind-boggling natural beauty... but nature balances those brilliant white Himalayan peaks, sparkling azure lakes and lush hillsides with the ever-present danger of earthquakes, fires, floods and landslides. Many children in our Ama Ghar family have come to us because they have lost their homes and families to natural disaster, and all of us who love them marvel at their resilience in the face of these tragedies.
This is the story of Rosina, one of our most resilient children, who came to us, along with her younger brother, as a result of the earthquakes that devastated Nepal in 2015, when she was only 11 years old. Because they lost both parents, both children were quite badly traumatized, but they bounced back and found security in the hugs and love they received from the other children, the staff and even our Ama Ghar dogs.
Rosina was held back from school at first because she came from a small village and hadn't received much education. She was put into a classroom of slightly younger children at Pashpanjuli, our local government school. No sooner had Rosina begun to adjust and move forward with both her learning and social skills when tragedy struck again. The torrential monsoon rains had loosened soil and rocks on hillsides already weakened by the earthquakes... and in August, 2016, as she sat reading in her classroom, a landslide roared down the hill behind the school, killing one of our Ama Ghar children, and badly injuring Rosina and three others.
The Ama Ghar family pulled together once again, visiting Rosina and the others in the hospital, keeping vigil at their bedsides, playing games and reading to make them smile. Within two weeks, Rosina was back at Ama Ghar, and within a month was ready to start playing and studying once again.
Now, at age 16, Rosina has skipped a grade and is doing very well in school. She is a Tae Kwon Do champion who also likes to sew, dance and play games with her brothers and sisters. Amazingly, she is always smiling - she is a great role model for her younger sisters and a model of strength and resilience for all of us. We have no doubt that her ability to bounce back from the worst of circumstances will serve her well in the future - and we'll be there to support her every step of the way.
Without your help, we couldn't have brought her home in the first place, and we certainly couldn't have afforded the medical care that it took to bring her back to health. Together, we can perform miracles! Thank you so much.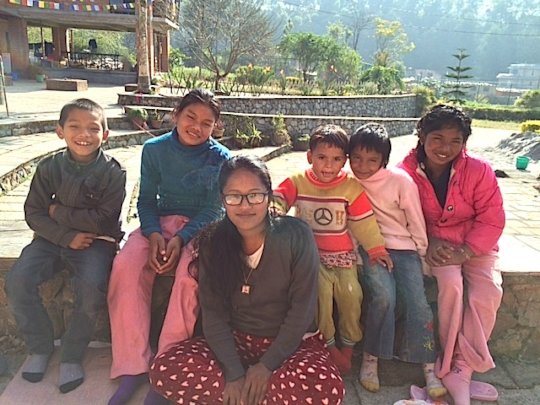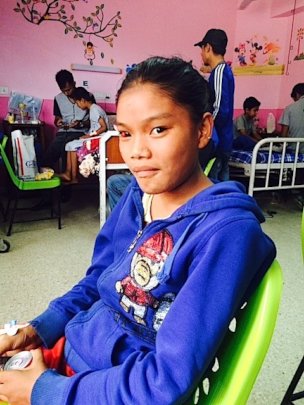 Links: