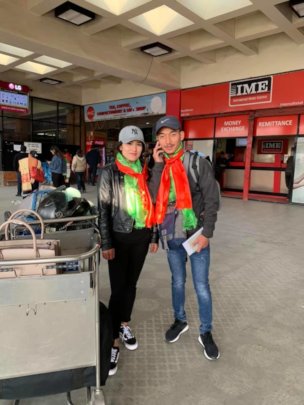 Pratima was one of the 19 original children who came to Ama Ghar from a remote village. When she was young, she was a fantastic dancer and always stated, when asked what she wanted to be when she grew up, that she wanted to be a Bollywood dancer! As she grew older and matured, though, this voracious reader learned more about the world and decided her purpose was to help disadvantaged and marginalized people to live successful lives.
As a teenager and college student, Pratima was a leader in several student organizations committed to the causes of women and girls. She was determined to take a bachelor's in psychology, which she completed in 2018. After leaving college, she married, and she and her new husband decided to go to Australia and make a new life for themselves. She now lives in Sydney, Australia and is completing her Bachelor's degree in Social Work.
Pratima's success is due primarily to her own hard work, but your financial support has made it possible for her to pursue her dream. Perhaps even more importantly, knowing that there are people all over the world who are her Ama Ghar family and who believe in her gives her the confidence and the drive to do her very best. Thanks for all you do.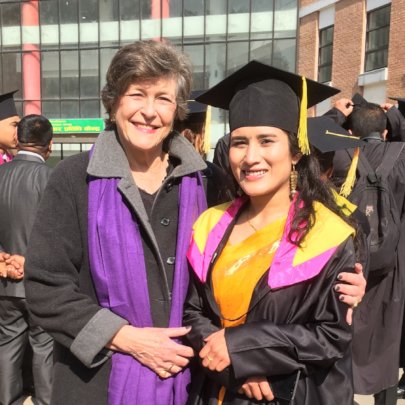 Links: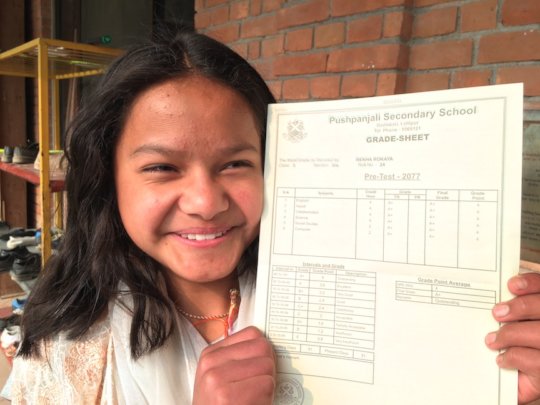 Today we're sharing a photo of our little Rekha with her perfect 4.0 report card! We are so proud of her - she is following in the footsteps of her Ama Ghar sisters like Manisha, who also received perfect grades in elementary school - and she is now working on a Bachelor's degree in Australia.
Rekha will continue to do well as she is reading constantly and is always anxious to be the leader when playing new games. She is totally absorbed in Nancy Drew and the Box Car Children book series. The staff is spending a lot of time in bookstores trying to keep up with her new requests!
Rekha's success is an example of how sometimes the worst times lead to the biggest breakthroughs… going to school at home during lockdown seems to have been particularly good for Classes 2-5, who were taught at Ama Ghar by their older brothers and sisters. All kudos go to the older ones who kept the children engaged and exposed them to new subjects other than the school curriculum. Rekha was one of those children who became really excited about learning during that time.
We even received a note from the principal of the elementary school, who wrote to tell us "We are very happy with how the Ama Ghar children are performing now, not only in studies but also there has been a big change in their behaviour. They have become very disciplined." Silver linings!
Unfortunately, since all this happy news, the schools in Nepal have gone back into lockdown due to the extreme second wave of COVID cases in our country. We hope, for the sake of our country and our people's health, that all the children will be back to school soon, but we are comforted by the fact that the Ama Ghar children can study and learn in a safe environment. We fervently wish for the same for all children everywhere.
Thank you for your support of our mission and we hope for better times to come.
Links: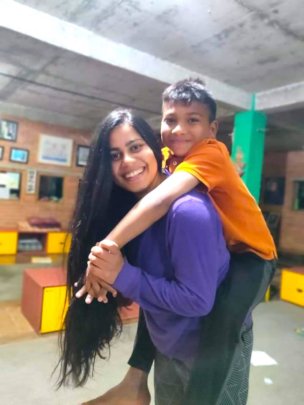 Jenuka, along with her older sister, Menuka, was one of the first children to come to Ama Ghar in 2001, our founding year. She was always an adorable and bright child, but as a young adult she has made us proud in ways that actually exceed our expectations.
After some tough teenage years, Jenuka really found her focus in writing and received a scholarship for a Bachelor's degree in Journalism. She excelled at all of her classes and her articles were published in local and regional media. Unfortunately, just as she was gaining momentum both in school and as a budding journalist, the pandemic hit. Her degree studies were put on hold by the school, and she came to Ama Ghar to live with her family of younger brothers and sisters.
To our delight, she has become indispensable as a teacher, tutor and documentarian during our Ama Ghar "lockdown school". As the younger children were attending classes via Zoom, they needed additional tutoring and extra projects to ensure that they continued to learn and understand their lessons. Jenuka and the other older children brought so much enthusiasm and so many great ideas to supplement their curriculum that many of the younger children became more engaged and actually did much better in their studies. Jenuka also became our official videographer and photographer. She documented daily activities, from school to sports, games and festivals; many of her images were used at our virtual fundraiser, which was held in October.
One of Jenuka's best ideas was a special project called the "Wax Museum". She asked each of the younger children to research someone in history that they admired and write an essay about that person. Then the really fun part was that each child dressed up in costume as the historical figure they admired, making great use of our costume closet. Then they posed as wax figures around the front patio and their audience of staff and older children were highly entertained.
None of this learning and creativity would have been possible without the support we receive from you and GlobalGiving. Enjoy the photos - the first shows Jenuka with her younger brother Jeevan and the others are figures from the Wax Museum.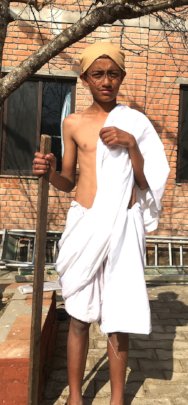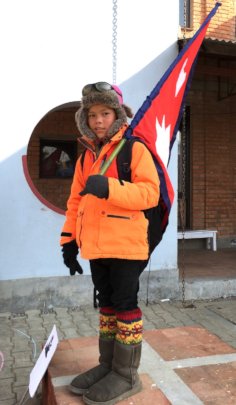 Links:
WARNING: Javascript is currently disabled or is not available in your browser. GlobalGiving makes extensive use of Javascript and will not function properly with Javascript disabled.
Please enable Javascript
and refresh this page.