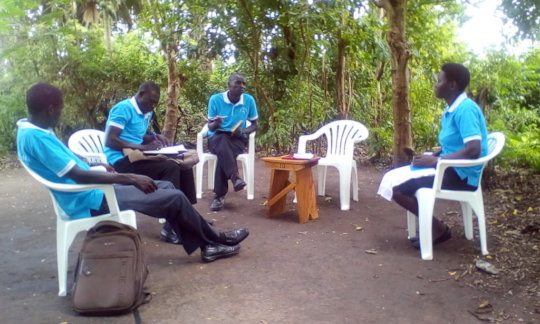 Kole Intellectual Forum is ranked among the top most effective and efficient Nonprofit Organizations on the Crowd funding platform of GlobalGiving because of the Fundamental trust. Explore through the GlobalGiving platform to see the truth, Empower a Girl: Fight Rights & COVID-19 in Uganda, link on GlobalGiving projects at:
https://www.globalgiving.org/search/?size=25&nextPage=1&sortField=sortorder&loadAllResults=true
After Kole Intellectual Forum through their team of promoters learning that: trust is the foundation for building strong teams, creating a positive work culture, and producing results at their organizational workplace; and having understood that, the cost of not having trust in the workplace or a culture of trust in workplace can delay organizational development; because of that: the team of promoters assumed that, if they put in place trust, the community of the organization will start to take ownership of their responsibilities, help one another out, speak highly of one another, communicate more often, and tend to be more productive. Eight carefully developed and analyzed core values to build trust in the organization were put in place, distributed, discussed and up dated with the community of the organization since the establishment of the organization and these include:
Listen more than you speak. ...
Solicit and act on feedback. ...
Show appreciation to each other every day. ...
Empower your team by trusting them first. ...
Encourage coaching. ...
Practice consistency. ...
Focus on nonverbal communication and soft skills. ...
Create an inclusive culture.
Besides that: the organization has also equated transparency; respect for everyone; team work;caring for one another; and building moral trust as an additional organizational core values that organizational team are mandatorily have to observe.
Trust is fundamental - it is a key to success. Kole Intellectual Forum is enforcing it on its project page link at: http://goto.gg/31562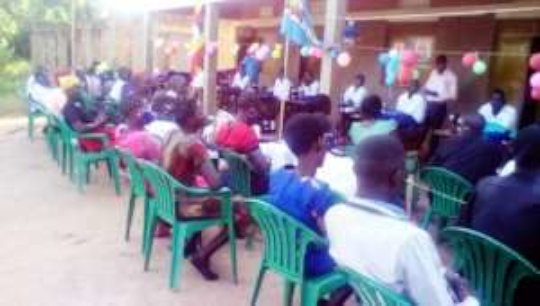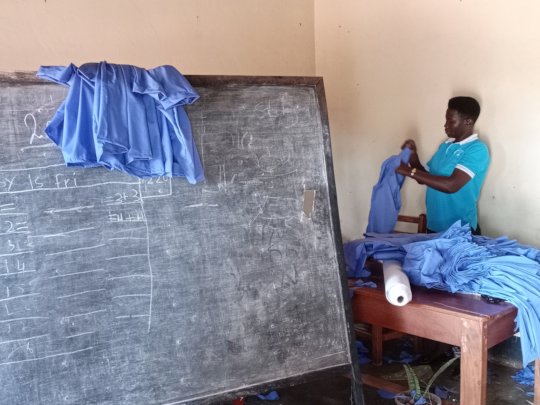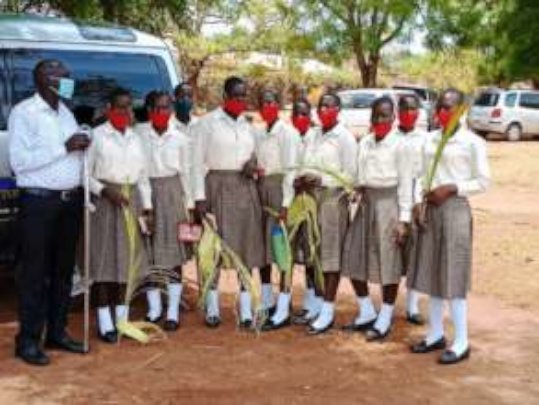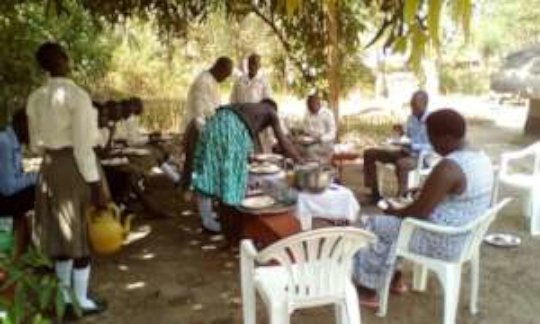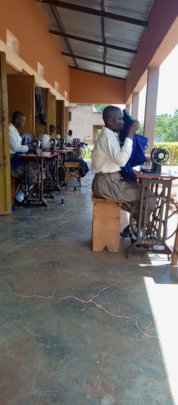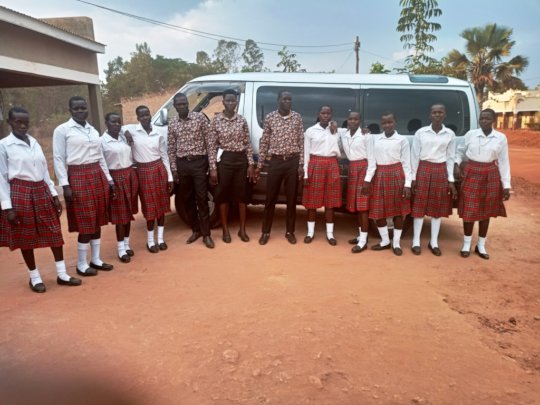 Links:
"People will continue to suffer if the virus is still around": A qualitative research conducted by Kole Intellectual Forum in the third week of June 2021 during a 42-day Uganda's country lockdown and the revealed fact about it to the community of Te-Okole village, Aboke Town Council, Kole District, Northern Uganda on the 6/7/2021 on the experiences they are gaining during COVID-19 pandemic in the country that: "People will continue to suffer if war against COVID-19 is not launched on the virus".
With the 42-day lockdown in the pronouncement of the President from the 10/6/2021, the organization feel they cannot sit and do nothing about it; but, in partnership with Kole District Local Government, the organization through their leadership has started to move down to the villages to teach the community about COVID-19 Standard Operating Procedures' measures that need to be followed strictly if we are to fight COVID-19 in Uganda. On the 6/7/2021 from 10:00 am was the day the organization was meeting the leaders of Te-Okole and sent them to do the same to their community
In the advocacy, the organization believes if their communities are empowered with SOPs of COVID-19, they can support the advocate for their needs on behalf of themselves, a function that they assumed is critical to successful emergency response.
To them (Kole Intellectual Forum), they are saying in their research that: there is, ample evidence that, community engagement is fundamental for containing epidemics if a two way communication and accountability is established between the communities at one point and Local Government and Non Government Organization working in the field to fight COVID-19 at another end in Kole District.
Resolutions
In that meeting, it was resolved on that:
Everyone within the village should have and put on face masks when in the public places
Social distance of minimum of 4 meters should always be observed
There must always be frequent hand washing with water and soap when one is visiting and leaving new places
Sanitizing of hands and items received should always be in the order.
Reporting of the suspects of the surge to the village health Teams would be one way of giving room for rapid response and avoid further transmission of the virus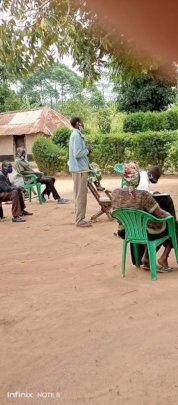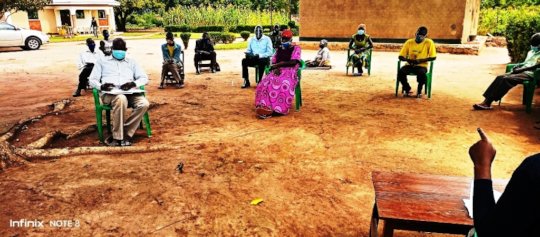 Links: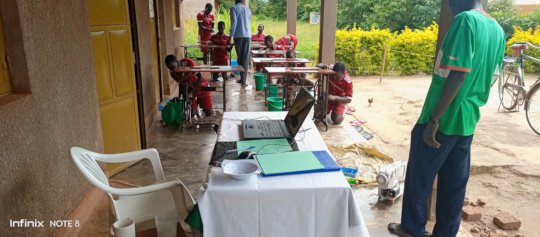 Kole International Forum like Plan International believes that: education should be available and accessible to all girls and boys. In their view, they pronounced that: every child must be able to access and complete an inclusive, quality pre-primary, primary, secondary and where necessary skill empowerment education in order to meet the Global Goal for education by 2030 (Plan, 2021).
In this version, Kole International Forum because of inadequate and limited resources it has, the organization intends to stand in solidarity with girls and boys across Kole District, Northern Uganda and beyond after sometimes in pursuit of gender equity and tear down the existing barriers of discrimination and prejudice.
In a view of every child is able, in an inclusive education, in two dimensions of girls and boys; Kole Intellectual Forum is empowering girls at one point to service, manage and maintain whatever little resources they acquired and they would be acquiring meaningfully and technically. A technical skill to service, maintain and repair sewing machines has been imparted to the girls at the Institute of Home Economics of Kole Intellectual Forum by the organization's technician and the girls are generally and individually putting this knowledge into use.
On the hand, in an inclusive education, in another organizational program of youth empowerment project, the organization, in partnership with Voluntary Oversee services (VSO) and Human Technical College, with more of support from donations from the platform of GlobalGIving; the organization has skillfully empowered 12 boys in metal Fabrication to do the same – service, maintain and manage all the resources they have acquired and they would be acquiring.
It is therefore a call to action for radical change since every child is able if he/she access an inclusive education.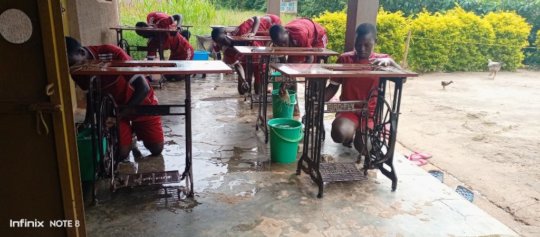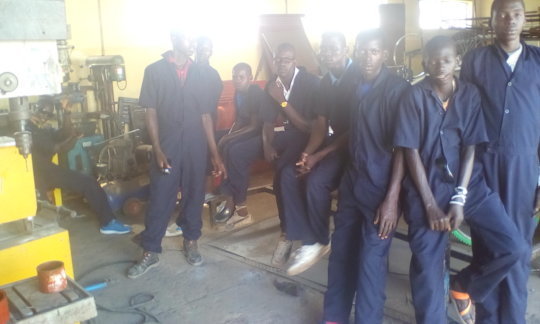 Links:
WARNING: Javascript is currently disabled or is not available in your browser. GlobalGiving makes extensive use of Javascript and will not function properly with Javascript disabled.
Please enable Javascript
and refresh this page.