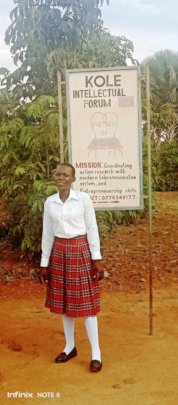 Having undergone one of the topic of course unit (Child Development) out of many course units of Kole Intellectual Forum at its Institute of Home Economics that elaborated more on how to have a better family and on how to build a strong family relationships; Lidya not her name was impressed by the ingredients of the course unit; and, she is very optimistic that: soon after finishing the course, she intends to have a better family and she will ensure that she use this theory to help her practically build strong family relationships whose bondage will last till the end of lives beginning from the family of her parents.
Reasons being, through the lecture at the Institute of Home Economics at Kole Intellectual Forum; she was, together with her course mates made to understand that: in order to have a better family & to build strong family relationships; there are issues that need to be addressed considerably. The outlines call for:
1. Having value for our society, giving room for the society to embrace your family. …
2. Encourage a good communication among the family members. ...
3. Endeavor to listen actively to each other (among the family members. …
4. Use the "I" messages rather than "You" messages when talking. ...
5. Encourage all family members to share their thoughts and feelings. …
This knowledge, according to her is very instrumental to her; and, she thanked the framers and supporters of this program; and she prayed this kind of vital information should be rolled down to many young people (in and out of school) since there is nobody on earth that leave without a family. A better and a strong family relationship is a key to life.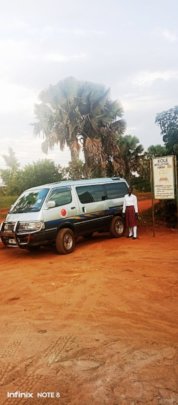 Links: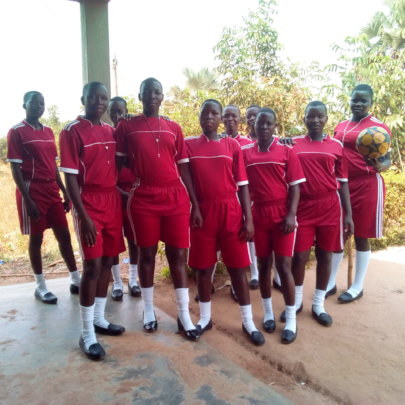 Having learnt of the benefits of physical fitness; the professionals within the team of Kole Intellectual Forum notified members of Board that: through physical fitness, human body responds well to consistent and progressive physical activity; that gives substantial improvements on the cardiovascular and respiratory system, which are associated to the heart, circulatory, and lung's function.
Given the underlining Global threats of the pandemic of COVID-19 that dwells around the respiratory system and with the hope of empowering a girl child in Uganda link on the Kole Intellectual Forum's project page on GlobalGiving platform, at: Empower a Girl: Fight Rights & COVID-19 in Uganda; the Institute of Home Economics of Kole Intellectual Forum, through the permission granted to them by their members of Board; procured a number of items that are expected to encourage girls to participate in physical fitness,; hence, improving on their health and reduce the risk of them developing several diseases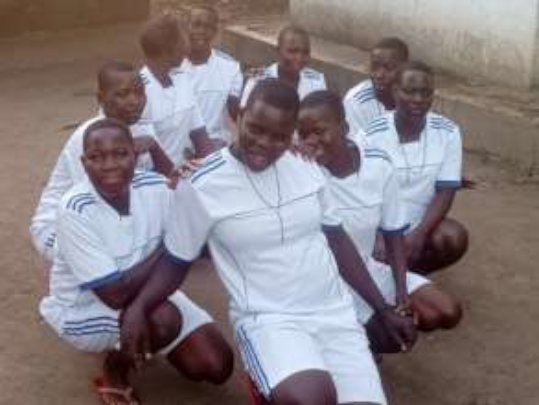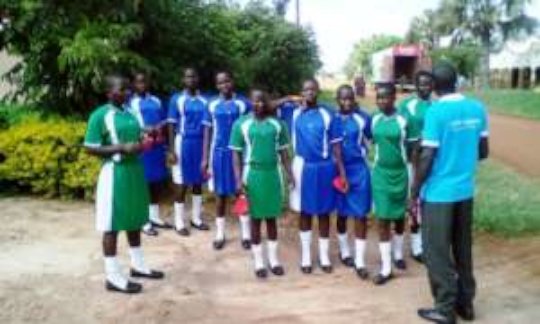 Links: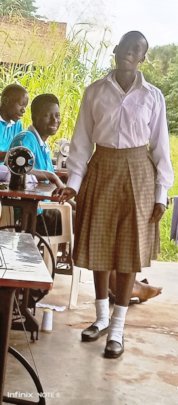 "Thank you so much, Kole Intellectual Forum (KIFA) and donors on the platform of GlobalGiving!!!" Tamali not her name, her name is being changed for security reason, was reported to have asserted. She continued to tell her story that: through the platform of GlobalGiving and Kole Intellectual Forum's project page, she can see the brightness of her future before she can finish her course of Home Economics at Kole Intellectual Forum this year 2021.
Tamali further narrated her story that: when she dropped out school in 2016, from primary five, she had no hope of going back to school neither of doing anything substantial simple because nobody had any plan to support and she was mainly committed to domestic activities at their home.
It was not until the year 2019 that one of the team member of Kole Intellectual Forum passed by our home conducting a survey to find out details about young girls that drop out of school from our village (Angic Upper and Lower Cell), she explained; that was when I had an opportunity to be registered for the course of Home Economics at Kole Intellectual Forum. Today I am here at Kole Intellectual Forum Institute of Hoe Economics where hopelessness is being replaced with hopefulness.
I am now a candidate of sweet dreams, a brighter future and a better way to go. For your continuous support (Donors), the sort is that:your donations have created a very big impact to our lives, we are 10 girls in number. Thank you once again.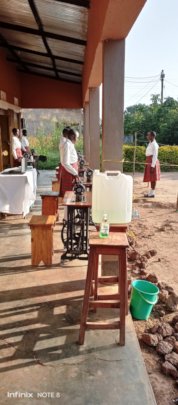 Links:
WARNING: Javascript is currently disabled or is not available in your browser. GlobalGiving makes extensive use of Javascript and will not function properly with Javascript disabled.
Please enable Javascript
and refresh this page.