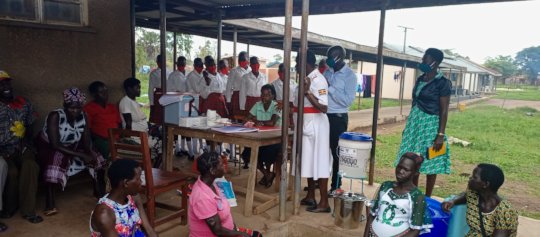 Although Kole Intellectual Forum creative thinking and its innovative approach to empower girl child in Kole District Northern Uganda through its concept on Home Economics at their Institute that resonates around: Creative Empowerment, that is built on the ability to do something about your needs, wants, opinions, beliefs, and feelings; Economic Empowerment, that teaches people to work hard to achieve wealth; Political Empowerment, that is based on how to organize themselves and to make decisions; Cultural Empowerment; Societal Empowerment; and, National Empowerment among others; the organization on the other hand is advocating for a girl child rights to their health.
The organization in the month of June 2021has devoted their students to find out and seek for matters that of health concern. Within this time, they (the team of Kole Intellectual Forum together with their students) visited Aboke Health centre IV and Siddonia Medical Center that responded to them positively by providing to them a lot of information about health matters as well as health assistance.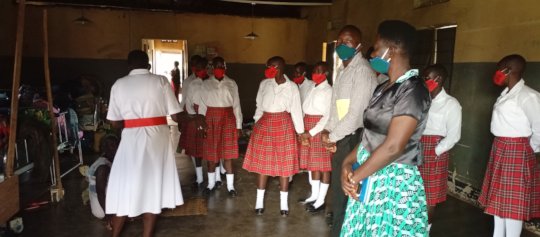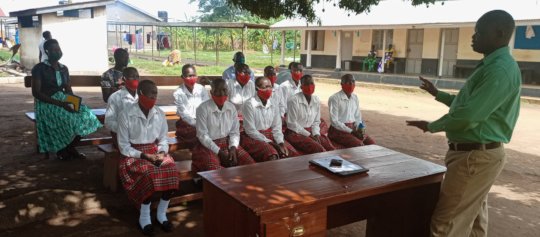 Links:
Alimadi (not her name), in her story of journey of life on earth, she affirmed that: with the seven course units that they are categorically undergoing through at Kole Intellectual Forum; theoretically and practically at the institute of Home Economics, those are based on:
Foods and Nutrition.
Home Management.
Clothing and Textile.
Consumer Education.
Housing and Interior Decoration.
Child Development and Care; and,
Family Living.
She claims that: she is sure and confident that she can become a role model to the society that she is coming from; because, undoubtedly she can:
Demonstrate confidence and leadership skills in her society. ...
Not be afraid to be unique. ...
Communicate and interact with everyone. ...
Show respect and concern for others. ...
Be knowledgeable and well rounded. ...
Have humility and willingness to admit mistakes. ...
Do good things outside the job
She therefore gave thank to their continuous supporters that are making it possible for Kole Intellectual Forum to do the same to them.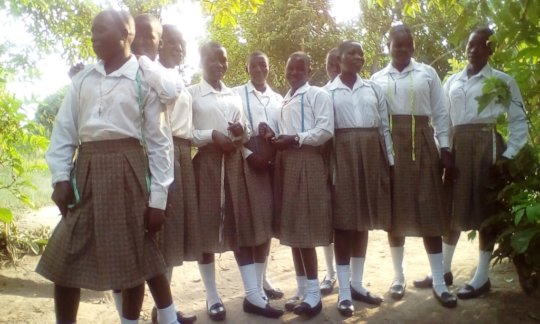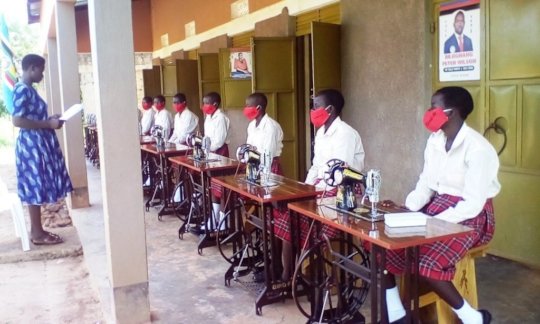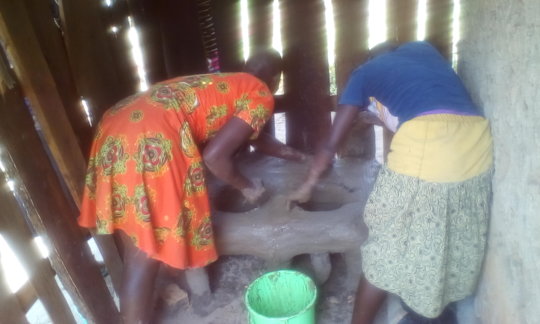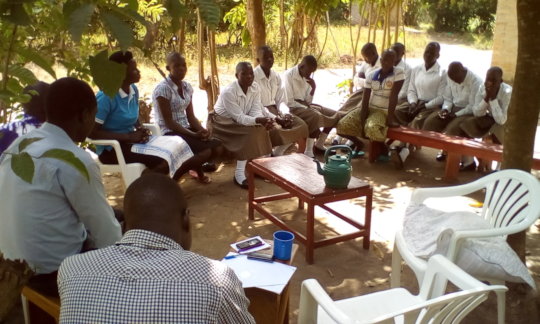 Links: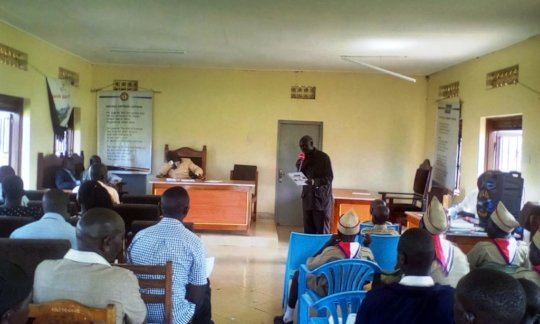 It has not been very easy for the team of Kole Intellectual Forum to make a thoughtful decision of what is the exact solution to the problems of the wandering hundreds of thousands of children of the ordinary people that had previously been performing poorly in Uganda Primary Leaving Examination in Public primary schools at the post war area of Northern Uganda and at present lockdown (schools closer because of COVID-19)
Various consultations have been made at various levels; top and bottom; local and international; governmental and non-governmental; community based at various capacities; to come up with at least a viable project that are locally, logically and promising; although there is limitation in resources to implement.
We are grateful however little it is, with support for the team (Donors) from the platform of GlobalGiving; Kole Intellectual Forum has started Institute of Home Economics for girls and Welding Fabrication for boys; a result of various consultations from both government officials of Kole District and locally community based people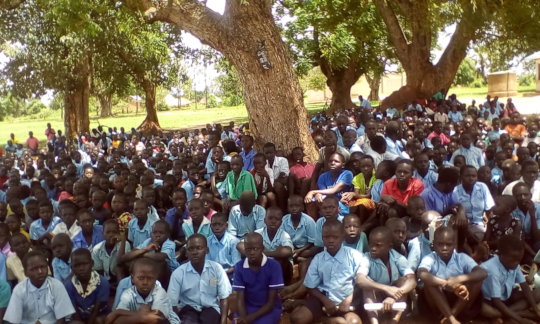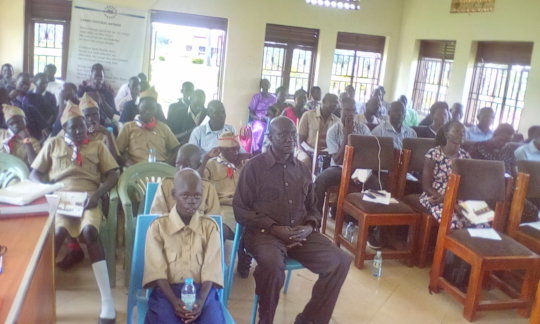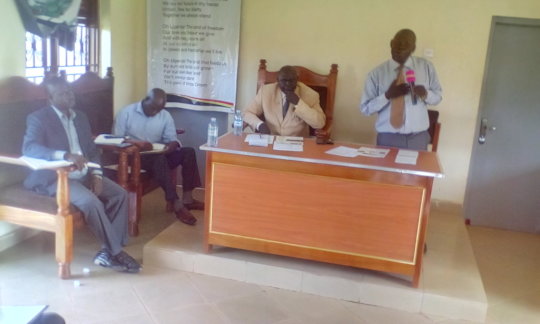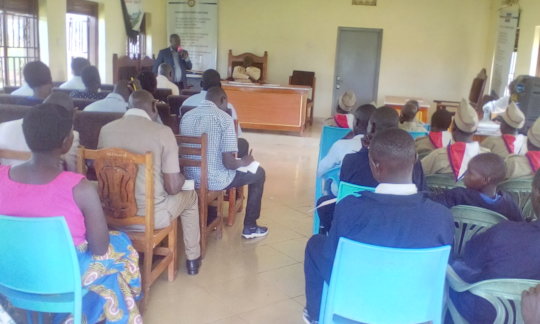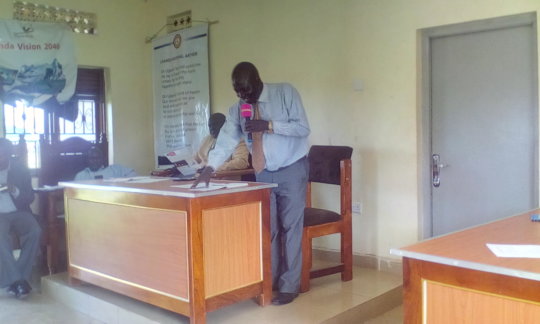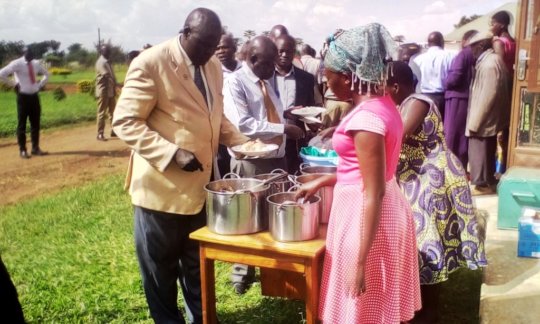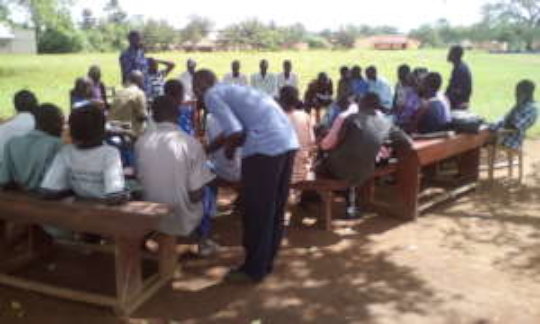 Links:
WARNING: Javascript is currently disabled or is not available in your browser. GlobalGiving makes extensive use of Javascript and will not function properly with Javascript disabled.
Please enable Javascript
and refresh this page.