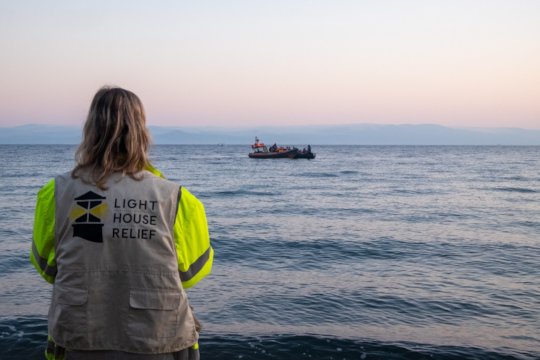 Over the past three months, Lighthouse Relief has faced one of the busiest periods in over three years. Thanks to your generosity, we have been able to rise to the occasion, providing immediate emergency response to increased numbers of people arriving on the shores of Lesvos, while ensuring that residents of Ritsona Refugee Camp can access psychosocial support while awaiting the next steps of their asylum procedures.
So far in 2019, Lighthouse Relief has supported over 10,000 people arriving to the shores of Lesvos. This represents a marked increase from previous years - in 2017, we supported 4,300 people, while in 2018, we supported 7,000. As the last remaining organisation on Lesvos with a land-based emergency response crew, our teams of dedicated volutneers are on call 24/7 to assist incoming boats on the shoreline, and in Stage 2 Transit Camp, while monitoring the seas for boats approaching the shoreline 21 hours a day.
Over the past months, arrivals to Lesvos were at the highest point since the signing of the EU-Turkey Deal in 2016, reflecting the continued lack of safe passage for those fleeing from conflict, strife and persecution. From the beginning of August to now, we have assisted in 172 operations, and supported over 7,750 people, nearly half of whom were under 18. On August 29, our team faced an exceptionally busy day, when 13 dinghies landed almost simultaneously on a narrow stretch of beach. We worked with our partners on the water, Refugee Rescue, to ensure that people could safely disembark, and provided dry clothes and a warm welcome at Stage 2 transit camp.
Although temperatures have started to dip since then, people are still making the perilous crossing to Lesvos. On the first day of November alone, our Emergency Response team on Lesvos supported 252 new arrivals, over 50% of whom were children. Over the past month, we have partnered with a medical aid NGO on Lesvos to ensure that a medical volunteer accompanies our landing team, enabling us to rapidly respond to medical cases on arrival. This is especially crucial now, as the cold weather brings with it higher risks of hypothermia.
At the end of September, we also wrapped up our ECO Relief program for the year. Since July, Lighthouse Relief's ECO warriors were responsible for cleaning 67 dinghies, and collecting 1,141 lifejackets. We are committed to restoring the beautiful beaches of Lesvos and supporting the local community, which has shown us immense hospitality in the four years that we have been in Skala Sikamineas.
Meanwhile, in Central Greece, Ritsona Refugee Camp continues to expand, and we are seeing new faces in our Child Friendly Space and our Youth Engagement Space everyday.
The Youth Engagement Space is a hub of creativity, a safe place where young residents can express themselves through art, conversation and writing. In September, Lighthouse Relief was proud to present the ninth edition of the Ritsona Kingdom Journal, full of artwork, poetry and prose by the talented young residents of Ritsona, which you can peruse in its entirety on Narratio. Several talented actors in the camp also worked with one of our skilled volunteers to create two short films, including "A Dream," a film that touches on our shared humanity, and the universal language of dreams.
Throughout the past months, with the help of our volunteers, we were also able to provide German and English lessons, and yoga classes. We continued to host art workshops in the Youth Engagement Space, even incorporating pottery work and portrait drawing into the ever-popular sessions.
Our Child Friendly Space has been busier than ever - our CFS team's imaginative weekly themes spark the curiosity and sense of wonder of the camp's youngest residents, while also allowing them to build on their resilience and strength. Throughout the past months, a daily average of 50 - 60 children have attended programming in the CFS, and have engaged in activities around such themes as "Music" and "Family." Skilled volunteers, including numerous Resident Volunteers, have truly been essential to these activities in both spaces, and we are very grateful to them for their support.
Our team in Central Greece also welcomed a new addition - our Sports Facilitor, who has been instrumental in leading sports activities for children and youth, including football in collaboration with a local Greek coach, basketball, badminton, tennis, volleyball, and more.
Over four years after we joined forces on Lesvos, over 96,500 people remain in Greece, in limbo. As the winter months approach, we are committed to providing a warm welcome that extends from the shoreline to the mainland. You have helped us come closer and closer to our goal in this campaign, and your support has truly empowered our teams to grow, strengthen programming, and to build capacity.
From the entire team at Lighthouse Relief, thank you!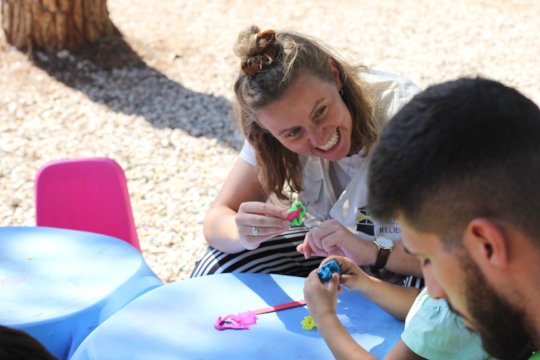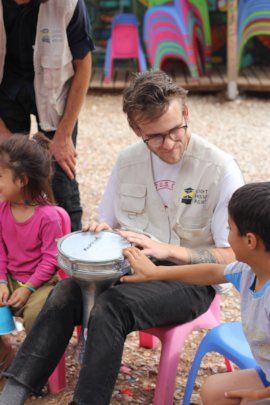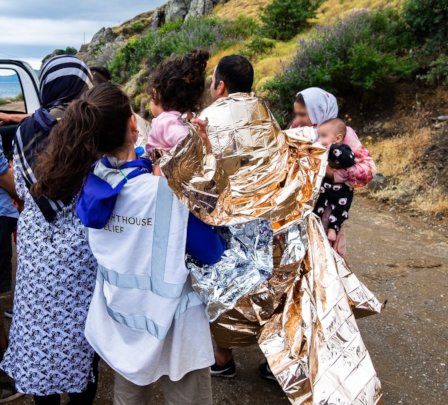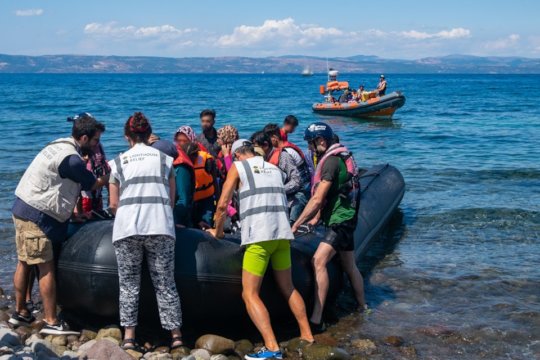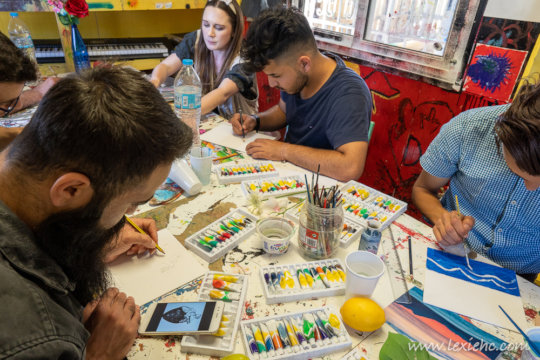 Links: