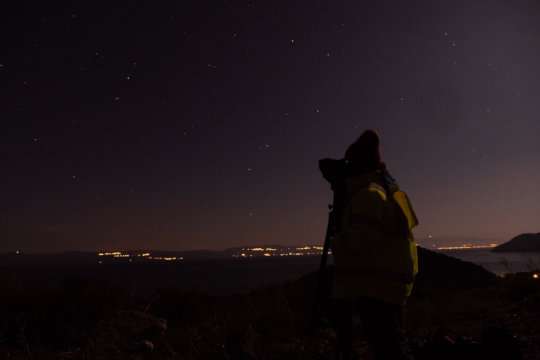 In September 2017, when we called on the Lighthouse Relief community to support this fundraiser, our teams were unsure whether we would be able to make it through the winter months. With your help, in the past years, we have raised over 83,800€ - funds that supported us as we overcame challenges we could not have imagined.
Throughout the past three months, the situation in Greece has faced dramatic changes, with the Coronavirus pandemic forcing many NGOs to suspend in-person programming, and locking down refugees and asylum seekers in camps. While our in-person activities were largely suspended in the last months, we remained committed to finding ways to support displaced people in limbo in Greece. Read on to find out more about the impact of your support in Ritson and Lesvos.
Lesvos: continued support to new arrivals
Since the creation of this fundraiser, we have assisted over 22,500 people landing on the north shore of Lesvos. In particular, the summer of 2019 saw an extraordinary increase in arrivals, with numbers remaining high until the end of the year. In that year alone, our emergency response teams supported over 14,500 men, women and children as they arrived after a dangerous crossing. Day and night, on the beaches of north Lesvos, LHR volunteers encountered fear, relief, panic, happiness, tears and hope - they responded with professionalism, comforting distressed people and handing out much-needed items: emergency blankets, water, dry clothes, and warm blankets.
2020 has proven to be one of our most challenging years to date. In the beginning of the year, we had to adapt our operations to the closure of Stage 2, a transit facility that, for years, had provided respite and a warm place to recover for people landing on the north shore. In early March, we evacuated our volunteers from Lesvos due to escalating tensions on the island, leaving behind a small team of long term volunteers to support new arrivals with essential items, in coordination with our partners on the north shore.
With the rise of the Coronavirus pandemic, strict preventative measures were put in place throughout Greece to limit the spread. Though our small team of volunteers could not have direct access to new arrivals, we continued to support them through our partners.
Ritsona: Remote Support & Digital Space For Youth
Thanks to your support throughout the years, we have been able to continue providing psychosocial support in our safe spaces for children and youth in Ritsona Camp, now home to almost 3,000 people - more than four times its population in 2017. In 2019, we reached 55 percent of the camp's residents through our Youth Engagement and Child Friendly spaces.
The last few months have also seen unprecedented challenges in Ritsona, for residents and for our team. On March 16, as the pandemic swept through Europe, our team made the difficult decision to suspend our physical operations in camp for the safety of residents and volunteers, and in accordance with government measures.
Since then, the team hasn't ceased to find new ways to support the Ritsona community remotely. The creation of a "Youth Online Space" (YOS) on Facebook provided a group to keep engaging with the youth in the camp - offering online lessons, activities and one-on-one support. In parallel, LHR coordinated with Cafe Rits, a partner NGO in camp, to distribute hygiene and food items to the residents of Ritsona as the living conditions in camp deteriorated under lockdown.
Gearing Up For Restart
Incidents in the past two years remind us of the dangers of the routes people have to go through to seek safety - proving again and again the dire need for safe and legal pathways to asylum. As people fleeing conflict and persecution face more and more risks in their attempts to find safety, we arereminded of our mission, and we remain just as committed to remaining in Greece for as long as we are needed, a promise made by LHR founders back in 2015.
Both on Lesvos and Ritsona, our teams are planning ways to restart our in-person activities. We are currently gearing up to launch our ECO Relief project for 2020, through which we support the local community by cleaning the beaches of Lesvos. In Ritsona, our teams are planning to restart their in-person activities in August of 2020, while continuing to provide support through our Youth Online Space.
As we look to challenges ahead, we are extremely grateful for your steadfast support through the years, and especially throughout these trying months. From the entire LHR team - thank you!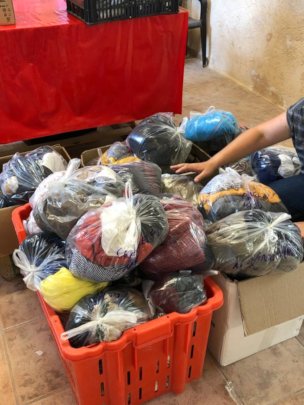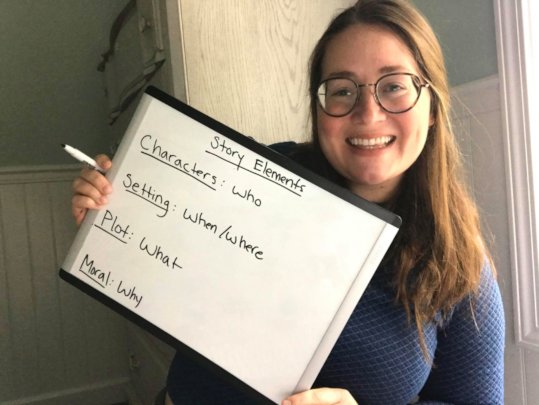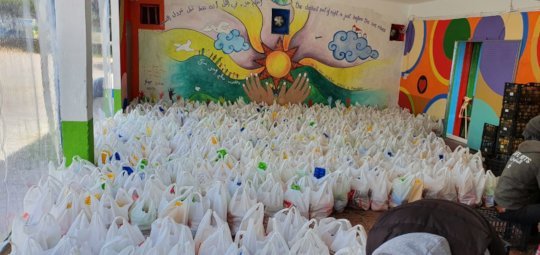 Links: