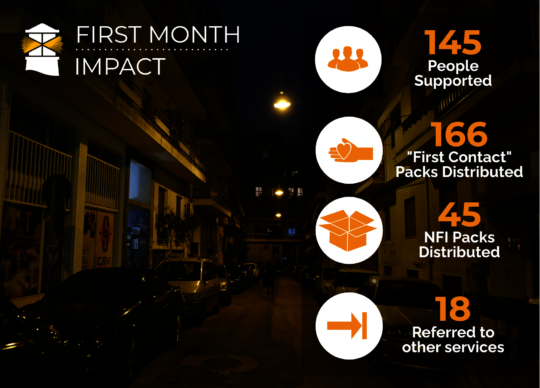 A happy and healthy New Year from all of us at Lighthouse Relief!
As we take stock of all we have been able to achieve over the past year, in spite of the enormous challenges, we know none of this would have been possible without your steadfast support.
We are thrilled to share this update on what you have enabled us to achieve in the past few months. Since our last report, we have been busy, both in Ritsona Camp and in Athens, where we launched a brand new Emergency Response Project to meet urgent needs on the mainland.
Ritsona Camp: Providing Crucial Psychosocial Support through a National Lockdown
When we last reached out to you, we shared that we had been able to restart our activities in Ritsona Camp in October. Greece implemented its second national lockdown in November, but thanks to our team's strong reputation for COVID-safe policies across all our programming, we were granted permission to continue our Child Friendly Space and Youth Engagement Space in Ritsona Camp despite the lockdown. With the vital help of our Resident Volunteers, we have been able to provide safe and supportive spaces for children aged three and four, as well as youth aged 15 and up, to socialise, learn and express themselves.
The ongoing lockdown, which is now entering its fourth month, is the third lockdown for camp residents, and it has further increased their stress and isolation. It has been a very difficult year and challenging past few months for residents in the camp, and the increased stress risks can take a toll on the mental health of an already vulnerable group.
In our Child Friendly Space, our team is holding activities indoors and enforcing strict sanitation procedures, as well as mask-wearing and "washy washy," otherwise known as hand sanitisation. In the past months, we welcomed an average of 67 children weekly, ages 3 and 4, who delighted in colourful crafts-making activities, singing songs, as well as discovering the various toys and books selected by our team to help stimulate their imaginations.
In addition to this, Resident Volunteers, with the support of the Resident Volunteer Programme Facilitator, and CFS staff, have been facilitating emotional regulation exercises for the children in the space. These simple breathing and stretching exercises give the children some basic tools to quiet their minds, relax their muscles and reduce stress.
The psychosocial support we provide has been especially crucial in these past months. The majority of children in the camp have not had access to a single day of formal education in 2020. Our team is determined to continue to provide the highest quality informal learning and play to these young residents at such a crucial stage of their development.
In our Youth Engagement Space, we continue to provide a space for residents to unwind, socialise and receive informal support. The YES team were happy to continue to offer support through their drop-in center and activities such as chess, table tennis and the ever-popular foosball.
English language workshops, meanwhile, have continued on the Youth Online Space, where our YES Facilitator is also gathering and sharing resources, including an online library where residents can access books and other materials in English, French, Arabic and Farsi. Resident Volunteers are also playing a vital role in ensuring the running of the YES. From helping the team to manage the space, and ensuring the respect of anti-COVID measures, to facilitating their own creative workshops, the RVs are invaluable to our team.
In the past months, we have been particularly inspired to see how our newly formalised Resident Volunteer Programme continues to grow. RVs have participated in trainings on topics such as Emotional Regulation, Conflict Mediation, and Workshop Facilitation. These trainings support them in their roles, while equipping them with tools that can help them build towards their futures.
Our RV Programme Facilitator has also been working on a range of activities to help RVs develop positive coping mechanisms, introducing practices such as art therapy, gratitude practice and mindfulness. RVs are a crucial part of our programming, strengthening our relationship with the community and enriching our activities.
Our Emergency Response Team Launches a new Project to Support Asylum Seekers and Refugees in Athens
Since we formally ceased our operations on Lesvos, our Emergency Response (ER) team has been working tirelessly to pivot our operations to meet increased needs on the Greek mainland. In the past months, they undertook an in-depth research process, meeting with a dozen other organisations doing important work all across Greece, with the aim of identifying the most pressing needs for refugees, and any operational gaps that exist. It was clear that significant needs were developing on the mainland.
In March 2020, the Greek government cut the support that refugees could access after they receive a positive asylum decision. Whereas refugees previously had six months of financial and housing support in order to find their own housing, get a social security number, and seek employment, they now only have 30 days to do so.
When this new regulation took effect at the end of May, over 11,000 refugees in these so-called "exit schemes" were left without any support — with even their scarce cash assistance taken away, and were forced to seek housing in the middle of a pandemic. Many recognised refugees, including thousands transferred from the islands, were left struggling with homelessness, living on the streets in the middle of a crowded square in Athens.
In response, our team designed a pilot project deploying a skilled streetwork team to provide support to refugees, asylum seekers and migrants experiencing homelessness. In December, we launched the pilot phase of this project, setting out to provide vulnerable people with essential items, information, and referral to other services. Through the month-long pilot phase, the ER team supported a total of 145 people, including 61 families, distributing 45 non-food items and 166 "first contact" kits, including croissants and juice.
These needs will only increase this year, as asylum seekers are transferred to the mainland and asylum procedures are sped up.
In the coming months, we will continue to build out our programming in Ritsona Camp. We have just re-launched our Sports Programme, on a smaller-scale and in COVID-safe way, targeting children aged 9 and 10.
In Athens, we continue to help vulnerable individuals, including refugees, and asylum seekers, taking the learnings from our pilot phase to strengthen our approach.
On an organisational level, we are in the process of developing a three-year strategic plan, which will consolidate our mission and chart the next 36 months of our programming.
We look forward to sharing further updates on all our programming in our next report!
Finally, we would like to thank you for everything you do to make this work possible. We look to the future with optimism, knowing that with your support, we are stronger and more determined than ever.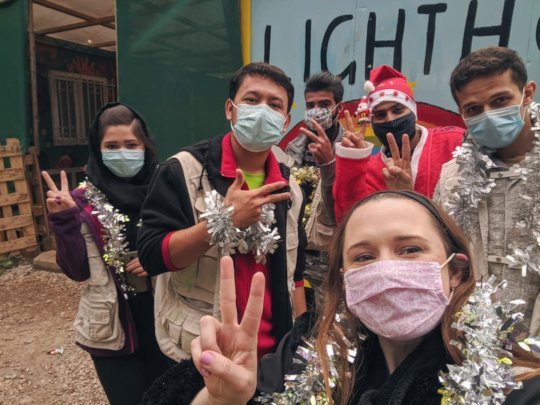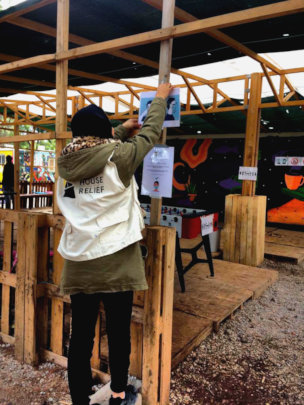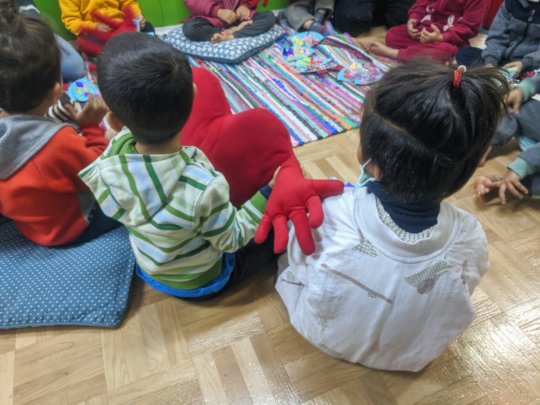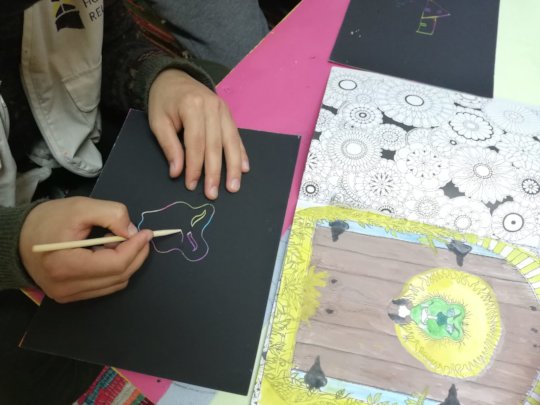 Links: