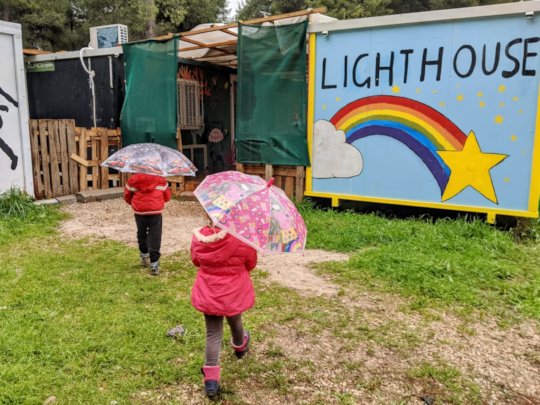 It's been four months since we launched our campaign to help fund Lighthouse Relief's programming through the winter and into 2021. Thanks to your support, we have been able to raise over €46,000 ($56,000 USD) so far, and we're excited to update you on what we have been able to accomplish with your help!
Since December 2020, we have been busy, both in Ritsona Camp and in Athens, where we launched a brand new Emergency Response Project to meet urgent needs for refugees struggling with homelessness. The winter months have posed many challenges for asylum seekers and refugees in Greece, amidst a national lockdown which is now in its fifth month. In Ritsona Camp, the lockdown has meant further isolation and loss of essential services, including healthcare and education. Throughout Greece, the recent closure of Filoxenia, an EU-funded housing programme for vulnerable refugees and asylum seekers,saw hundreds of families and vulnerable people evicted with little-to-no notice. This has highlighted the extreme housing insecurity faced by asylum seekers and refugees alike.
Read on to learn about our activities in recent months, and how you've enabled us to provide support at a challenging time.
Our New Project to Support Asylum Seekers and Refugees in Athens
In December 2020, we launched the pilot phase of our new Emergency Response project, deploying a skilled streetwork team to provide support to refugees, asylum seekers and migrants experiencing homelessness in Athens. Since then, our team has been setting out five days a week, to provide vulnerable people with essential items, information, and referral to other services.
When meeting a person experiencing homelessness, the team works collaboratively with them to identify their needs, and assists them with finding the resources and support they require. Our support is holistic, meaning that it can range from distributing items such as diapers or baby milk, to scheduling medical appointments, to finding space in a shelter.
Since the start of the year, the team has supported 760 people, including 303 children, 13 of whom were unaccompanied. The team distributed 148 sets of non-food and food items, including clothes, sleeping bags, and croissants.
Approximately a quarter of the people our team has met expressed the need for medical assistance. Many others requested help finding shelter. The team referred 150 people to the services of other organisations and public services, such as the shelter system and the healthcare system. On 60 occasions, accompanied people throughout the often daunting process of navigating these systems, following-up regularly, and liaising with other organisations to make sure support was ongoing.
Every month, our team is meeting more people forced into ever-more precarious living conditions. Thanks to your ongoing support, the team is building their capacity, and growing a strong network of collaboration with our partners in Athens, to offer dignified support to as many people as possible.
Every day, our team is meeting and supporting especially vulnerable people - including mothers with newborn babies, unaccompanied minors, and people living with disabilities. They, and far too many others, are living in dire conditions, and facing unacceptable risks.
Ritsona Camp: Providing Crucial Psychosocial Support through a National Lockdown
In November of 2020, Greece implemented its second national lockdown. Thanks to our team's strong reputation for COVID-safe policies across all our programming, we were granted permission to continue our in Ritsona Camp throughout the lockdown. With the vital help of our Resident Volunteers (RVs), we have been able to provide safe and supportive spaces for children aged three and four, as well as youth aged 15 and up, to socialise, learn and express themselves.
In our Child Friendly Space, our team is holding activities indoors and enforcing strict sanitation procedures, as well as mask-wearing. In the past months, we welcomed an average of 67 children weekly, ages 3 and 4, who delighted in colourful crafts-making activities, singing songs, as well as discovering the various toys and books selected by our team to help stimulate their imaginations.
In addition to this, RVs, with the support of the Resident Volunteer Programme Facilitator, and CFS staff, have been holding emotional regulation exercises for the children, simple breathing and stretching exercises, to give the children some basic tools to reduce stress.
In addition to the increased stress and isolation of the lockdown, the majority of children in Ritsona Camp have not had access to a single day of formal education in over a year. Our team is determined to continue to provide the highest quality informal learning and play to these young residents at such a crucial stage of their development.
In our Youth Engagement Space, we continue to provide a space for residents to unwind, socialise, and receive informal support. The YES team were happy to continue to offer support through their drop-in center and activities such as chess, table tennis and the ever-popular foosball. English language workshops, meanwhile, have continued in person and on the Youth Online Space, where our YES Facilitator is also gathering and sharing resources, including an online library where residents can access reading materials in English, French, Arabic and Farsi.
In the past months, we have been particularly inspired to see how our Resident Volunteer Programme continues to grow. RVs have supported both of our spaces, and participated in training on topics such as Emotional Regulation, Conflict Mediation, and Workshop Facilitation. These trainings support them in their roles, while equipping them with tools that can help them build towards their futures. Our RV Programme Facilitator has also focused on helping RVs develop positive coping mechanisms, with practices such as art therapy, gratitude,and mindfulness. Our RV Programme ensures that our activities are sustainable, and shaped by those we serve.
Thank You for Your Support!
In the coming months, we will continue to build out our programming in Ritsona Camp and in Athens. On an organisational level, we are in the process of developing a three-year strategic plan, which will consolidate our mission and chart the next 36 months of our programming. We look forward to sharing further updates on all our programming in our next report!
Thank you for everything you do to make this work possible. We look to the future with optimism, knowing that with your support, we are stronger and more determined than ever.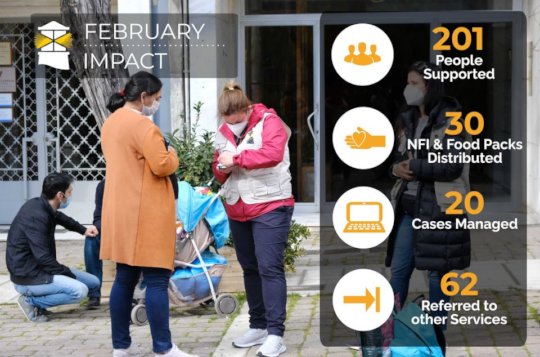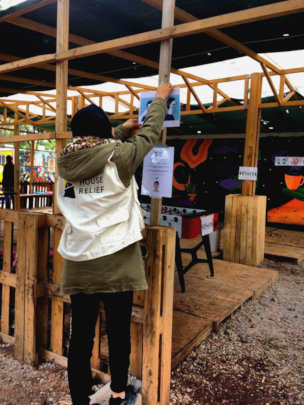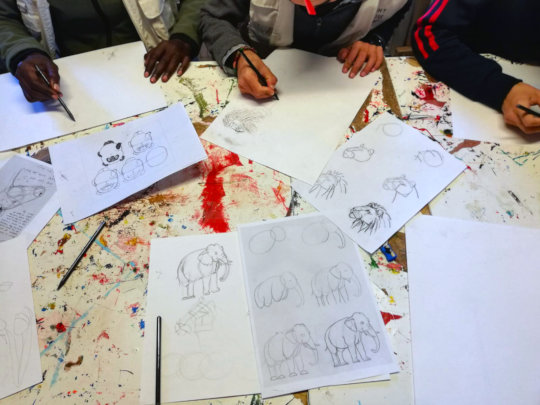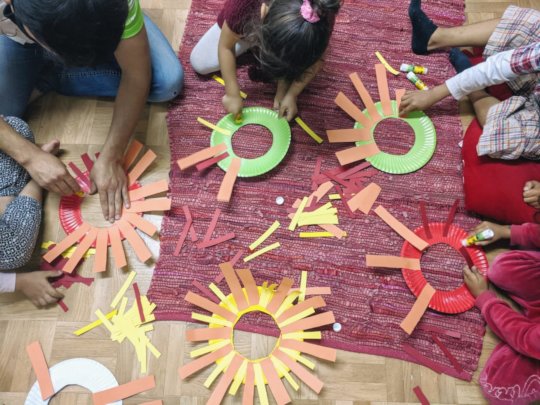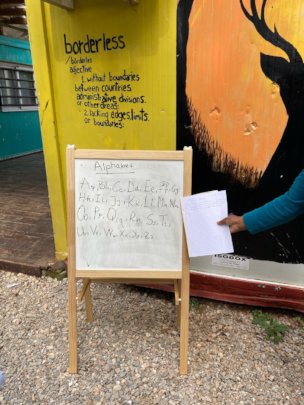 Links: