On May 15, Greece lifted its national lockdown after more than six months. While the country is now open for tourism, asylum seekers and refugees are facing new challenges. Ritsona Camp is now one of several camps on the mainland around which three meter high concrete walls are being built. While the implications of this new project, partly funded by the European Union, remain unknown, the wall is further increasing the isolation and stress which residents are experiencing.
Meanwhile, in Athens, as the city resumes its rhythm, people experiencing homelessness are adapting to the post-lockdown summer heat. Thousands of asylum seekers living outside of official structures, are also facing increased precarity in the coming months, as their cash assistance is cut from July 1st.
Read on for some of the ways we have been supporting forcibly displaced people in Ritsona Camp and Athens, during this difficult time.
Changes in Ritsona Camp
There have been some big changes in Ritsona Camp over the past weeks, with many new residents arriving from camps on the islands, and others leaving after receiving their asylum decisions. Throughout, we have been welcoming newcomers to our spaces and activities!
In early May, we observed the five year anniversary of our Child Friendly Space (CFS), a safe and creative space that has evolved over the years to meet the needs of young residents. Under our May theme of Animals, children delighted in creating colourful caterpillars, painting brilliant birds, and decorating glittering cats!
The team has also started to introduce new songs, dances, and active games as part of the sessions, including obstacle courses, balancing exercises and fun choreographies!
Our CFS team has also been busy doing outreach to new families with young children, and introducing them to the CFS. There's been a marked increase in the number of children attending the space, and the team is already seeing great improvements, as they become more familiar with the songs, and structure of the space!
Meanwhile, our team in the Youth Engagement Space (YES) spent the beginning of the month giving the space a much needed summer makeover! With the help of residents and Resident Volunteers, the team set up gazebos to provide shade, and allow for programming to continue outdoors and in a COVID-safe way.
In the past few days, we've set up volleyball nets, much to the delight of residents, and our YES Intern led a new bracelet-making workshop. There are plans to offer more workshops and sports activities in the coming weeks!
Over under the shade of the tall evergreens, the Sports Programme has been inviting children aged 9 to 12 join a variety of inclusive games aimed at increasing their cooperation skills. From "fruit salad" to hula hoop races, the sports activities are full of laughter, football, and playful energy!
Once a week, Ioanna, a Greek yoga instructor, comes to Ritsona Camp to lead yoga sessions for Resident Volunteers. These sessions have been a great success, and RVs have been attending regularly, and particularly enjoying the relaxation exercises.
All of these activities have been supported by our amazing team of nine Resident Volunteers. We're looking forward to welcoming six potential new RVs to the programme, who will receive training and psychosocial support!
Lockdown lifted in Athens
On May 15, the national lockdown was lifted, bringing with it an end to movement restrictions. Shops and restaurants have also reopened. While Athens is returning to its pre-lockdown levels of activity, people experiencing homelessness have been forced to move to new places to avoid the crowds and the intensifying heat.
Over the past month, our Streetwork team has assisted 131 families and individuals, representing a total of 304 people, including 131 children. one of whom was unaccompanied.
In May, 43% of the families and individuals we supported required medical assistance. Our team supports people by scheduling medical appointments, and works with our partners Medical Volunteers International to provide guidance and information about medical care. We also liaise with partners to provide interpreters, without whom people risk being denied the care they need.
During the month, the team distributed non-food items to 48 families and individuals, as well as 29 food packages consisting of juice, a croissant and a bottle of cold water. In the last week of May, Danish organisation Act for Life joined the team. They raised awareness of the situation in Athens, and created a fundraiser to purchase baby items, shoes, food items, and to support essential services we offer.
In May alone, the team managed 19 complex cases, providing holistic support and guidance. 28 cases were referred to partner organisations for specialised support. With most shelters at full capacity, and lengthy approval processes the team is proud to have supported three people in finding shelter.
How you can help!
If you would like to voice your objection to the walls being built around Ritsona and other camps across Greece, we invite you sign the petition below.
Mark your calendars for an upcoming matching Opportunity on GlobalGiving! Wednesday July 14th is July Bonus day at GlobalGiving. While funds last, all donations over $100 to Lighthouse Relief will be matched! We will be eligible for up to $3,000 in matching funds and we need your help! Reach out to us at communications@lighthouserelief.org if you'd like to learn more.
Your donations make our programming possible. As the context in Greece becomes ever-more challenging, we need your help to ensure we can continue crucial psychosocial support and emergency response. Visit our GlobalGiving page to make a donation.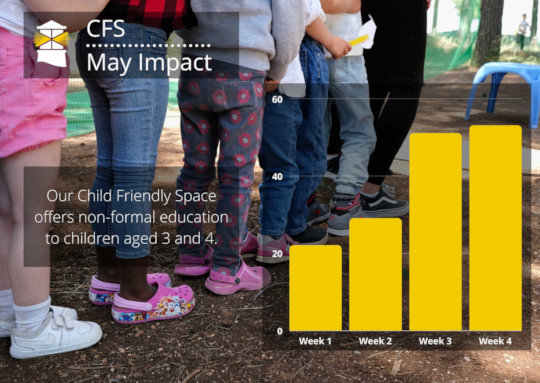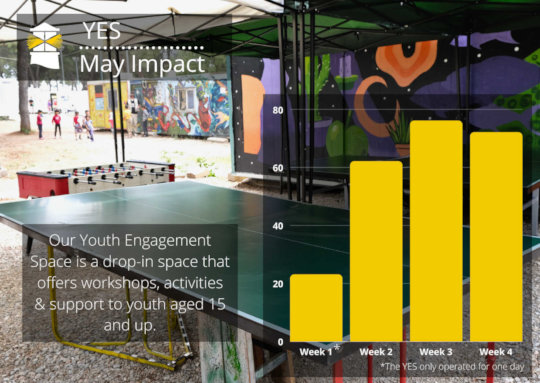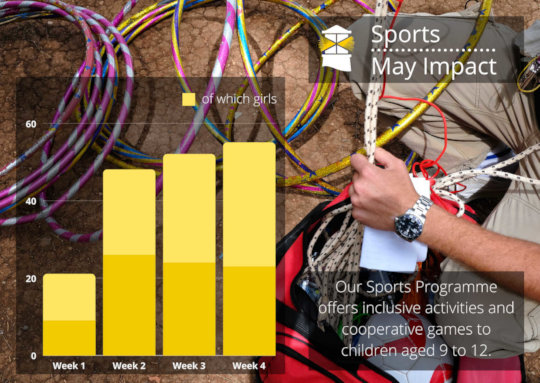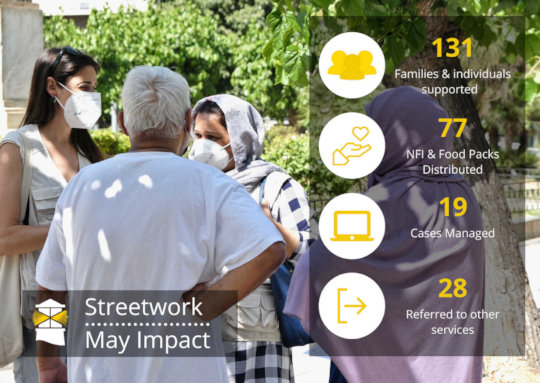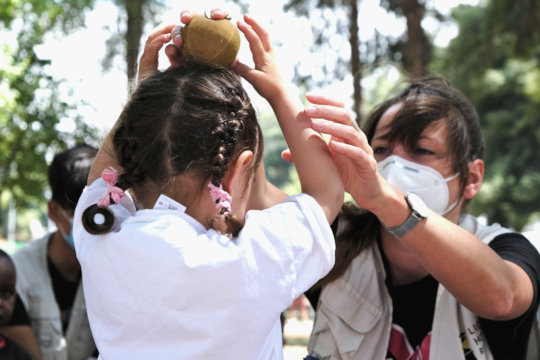 Links: