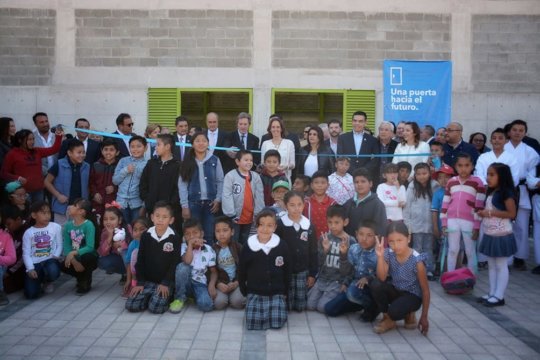 February 15, 2019 marked a long-anticipated day for the Club de Niños y Niñas CDMX & Estado de México with the grand opening and ribbon cutting of the new state-of-the-art Club Tecamac/Ecatepec. Boys and girls from the Club, community representatives, member families, donors and strategic partners were witnesses to a dream becoming a reality: a safe haven for the children of Tecamac/Ecatepec, one of the most violent and problematic communities in Mexico.
Thanks to the tireless efforts of many, we were able to open doors to bright futures to our first 200 members mid-January and will eventually serve 2000 children in a community marred by marred by violence, a high incidence of drug abuse, and a lack of economic opportunities. Children between the ages of 6-18 years old now have a safe place to learn and grow and participate in fun afterschool activities when school is out. The mission of the Club is to enable young people, especially those that need it most, to reach their full potential as productive, caring and responsible citizens.
Rick Goings, Executive Chairmann TupperwareBrands, Alejandro Fernandez, Secretary of Education, Enrique Jacob, Secretary of Economic Development, Mariela Gutierrez, Mayor of Tecamac; the National Club de Niños y Niñas President Mauricio Mier and members of the Executive Committee and local board were honored guests at the event.
The Club includes a 4500m2 construction offering several buildings that house educational rooms, a library, arts and music studios, dance and martial arts center, teen center, an outdoor theater, multipurpose courts, a full-sized gym and soccer field. Capital campaign leaders began raising funds for the new Club in 2016, with the goal of serving as many vulnerable kids, often, and with maximum impact.
https://www.youtube.com/watch?v=tBkvooSnaGQ
THE FIRST 200 MEMBERS JOINED JANUARY 16
We are so excited to start this new chapter!
Through afterschool activities including homework help, sports, the arts, , character and leadership building as well as targeted youth programs our Club mentors have started engaging our newest members to discover their talents, lead healthy lifestyles and avoid risky behaviors. Clubs play an important role in providing a safe space to exercise, compete in team sports and establish lifelong friendships. Members are encouraged to graduate from 'preparatoria' with a plan for the future, demonstrating good character and citizenship, and living a healthy lifestyle.
As we initiate operations, we continue to rely on your support to help equip the Club with furniture and materials. Please consider donating TODAY.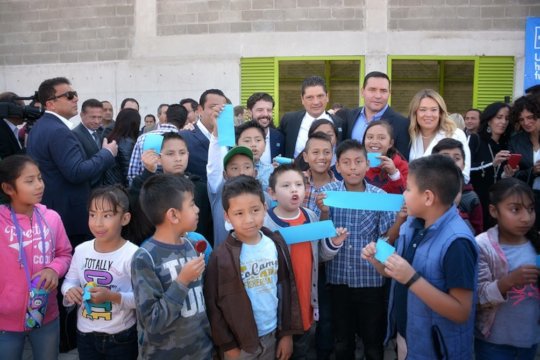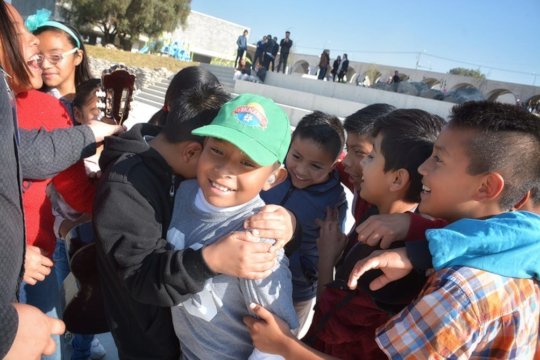 Links: