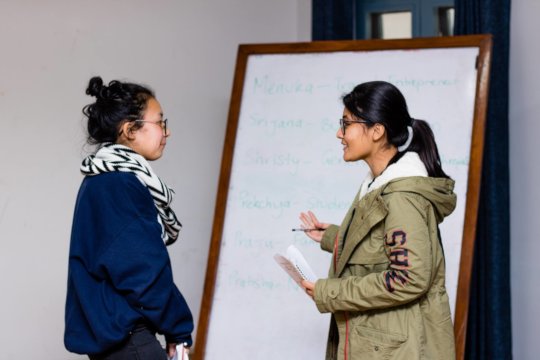 When an idea turns into a project it has the potential to further impact numerous people's lives. The first step in starting a new project is to reach out to like-minded individuals who can provide financial support and advice to help you execute your project idea.
Although I personally had executed various projects before, I had never started a project from scratch until my two peers, Bini and Anu, and I began our fieldwork placement at a local NGO through our Social Work Degree. My peers and I had no idea how to draft a concept note or a budget or how to reach out to donors for funding. We felt that we urgently needed to learn about fundraising and grant writing in order to make sure our project would be a success.
When Women LEAD Nepal announced the opportunity to participate in fundraising and grant writing workshops a few weeks later, I jumped on the opportunity to attend both! I attended the fundraising workshop by myself but brought along Bini and Anu for the grant writing workshop. Although I had a basic idea about fundraising, I never knew there were so many different methods of raising funds and that obtaining grants is one of the most important methods.
Both the workshops were conducted by Women LEAD's Development Coordinator, Manasi Kogekar and introduced the participants to the world of fundraising. During the workshops, we went through the process of writing our own proposal for each of our projects. I loved how interactive the workshops were, which is why each of us could actively participate in every step and learn together. We drafted our problem tree and solution layouts, assessed risks and worked on possible mitigation strategies, measured sustainability and went through all other requirements of a proposal writing.
After the workshop, Bini, Anu and I sat together were able to write our very first grant proposal, concept note and sponsorship letter, which we then used to reach out to various donors. We found this workshop very useful as it provided us the essential knowledge we needed to begin our project.
Bini, Anu and I also conducted a mini version of the workshop to 40 of our Social Work classmates, who had started working on their own projects with different organizations. We received really positive feedback from our peers who said the workshop helped them write their own proposals for their own projects. Encouraged by this positive response, we conducted the same workshop again with 8 participants for three hours in the NGO we have been working at during our field placement.
Through this experience, our knowledge of fundraising and grant writing has definitely improved and we are glad we could have the opportunity to share our newfound knowledge and skills with so many more people in our community.
Thank you for supporting us to turn our project idea into a reality!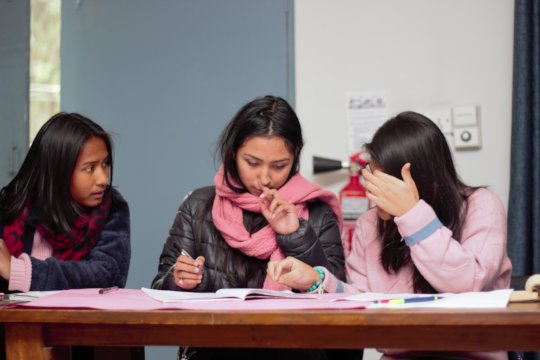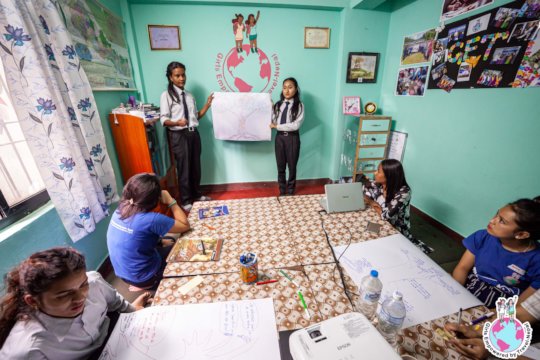 Links: