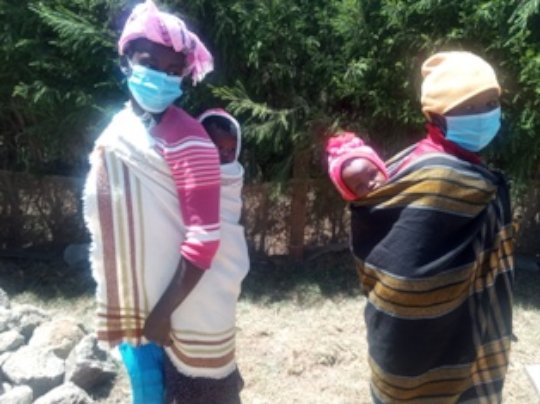 On March 26, the Kenyan government announced further restrictions in an attempt to stop the 3rd wave of Covid 19 sweeping across the country.
In his address to the nation on March 26th, President Kenyatta is quoted as saying,
"Since my last address to the nation on 12th March, 7,630 Kenyans have been admitted into our hospitals for COVID-19. Yet before my address to the nation on March 12th, 4,990 Kenyans had been admitted. In 13 days only, our admission rate increased by 52%. This confirms the fact that a Third Wave of COVID-19 is at hand in Kenya. The positivity rate is at its highest since the pandemic hit us; the death rate is devastating by all measures; and the stress the pandemic is placing on our health system is unparalleled.
Based on experience, this peak will flatten only by Mid-May 2021, which is about 60 days from now."
THAT WAS ONE MONTH AGO!
The following is a report I recently received from our head teachers' husband, Ephantus Wachira, who's passion for volunteering his time and his vehicle every week to deliver our food hampers and facemasks to the most vulnerable in our county is both humbling and tremendously appreaciated.
-----------------------------------------------------------------------------------------------------
Dear Jennifer,
The situation in Nakuru is very tough especially for those living in the slums. Many are going without food and other essentials for days at a time. Our government has no plans to alleviate the situation and as such people have been left to survive the best way they can.
Working with the village elders and community leaders the plan going forward is to do several stops with no more than 15 beneficiaries gathering in one place to receive our food hampers as per the government directive. Since we are dealing with beneficiaries at the lowest level of the pyramid- elderly & persons with disabilities, they do not push or fight over the food hampers.
Kijiji Mission has become a reliable partner to the vulnerable communities and they have a lot of faith in our work. At every meeting we clearly state that the donations are from Kijiji Mission and also explain to them the good work that Kijiji Mission is doing with the teenage girls in need of a second chance in life.
Last week during the food hampers distribution a lady stood up in the gathering after I had explained the work being done by Kijiji Mission and confirmed to the over 90 persons gathered that indeed it is true, a destitute girl she had rescued was currently enrolled in our empowerment program at Kijiji Mission. The applause was humbling to me and made me realize that some small acts that we do can mean so much and be life changing to others.
Kijiji Mission has also been applauded by beneficiaries due to the humane treatment and dignity accorded to them in its Covid19 response intervention both in the field and during callback by community leaders seeking assistance for needy teenage girls in their areas. We shall continue to be good ambassadors and endeavor to bring lasting change to the young women coming to Kijiji Mission while also making life bearable for the community they leave behind.
Sincerely,
Ephantus Wachira
-----------------------------------------------------------------------------------------------------

Sixty days! This will be devastating for many Kenyan girls, who lost 9 months of school attendance last year. The additional minimum 2 months at home will mean that many girls will never return to school due mainly to lack of school fees and inability to catch up, forcing them into early marriage.
Experts worry the pandemic could roll back decades of progress on gender equality and girls' education.
Fortunately for our young women, even though we're a vocational training school, the authorities did not order us to send our young women home. Instead, they were very agreeable to us having the students make facemasks to be given out to vulnerable families who could not afford to purchase them and package our 100 plus food hampers every week.
It simply would not be possible for us to reach so many desperately needy families without your very generous support.
With thanks and Blessings,
Jennifer Hughes-Bystrom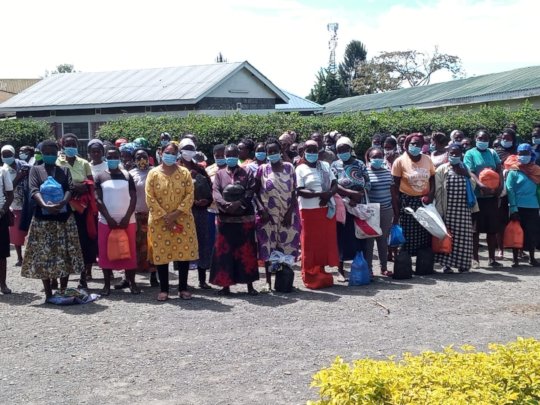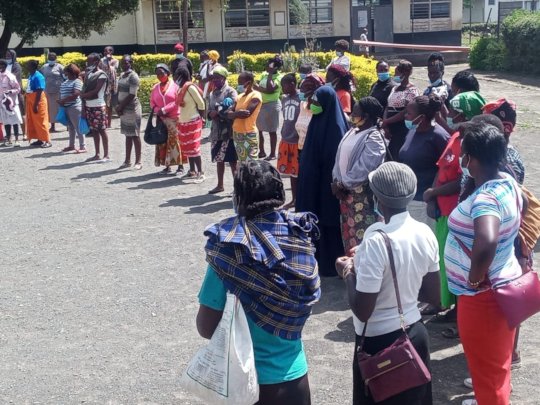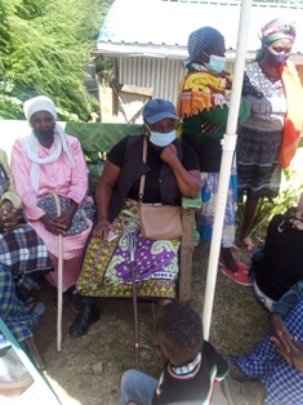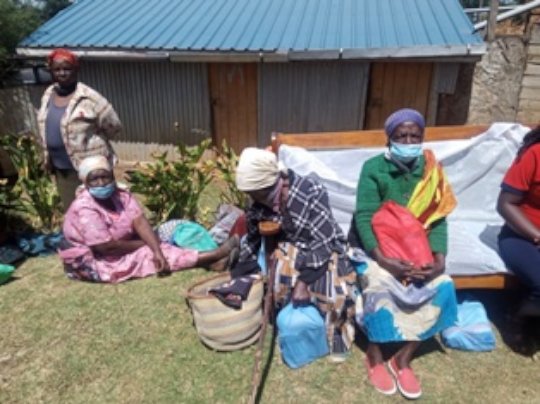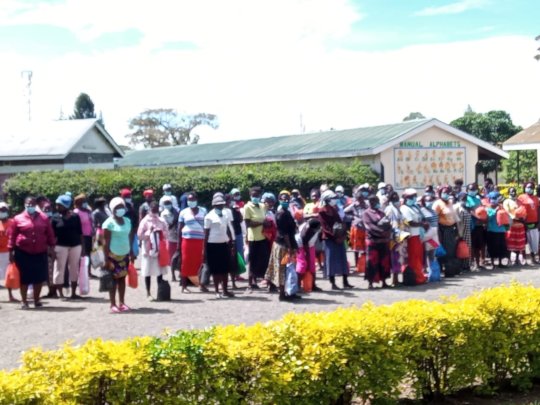 Links: