Thanks to people like you we were able to get supplies to the people on the Mosquito Coast or "Moskitia" . These people have no roads to the remote area on the coast that was devastated by back to back hurricanes. Supplies have to be brought by air or sea.
The people here make a living by free diving up to 150 feet to collect sea cucumbers, lobster, and conch. Many develop the bends from rapid ascents and end up in wheelchairs by the age of 40. They sell the goods to North America and Asia.
These supplies included PPE equipment, food and water. During this visit it was discovered there is a great need for the 700 plus families with babies that need milk. Food and Water. This will be our next goal.
Gratefully,
gayle savage davidson
Project Leader
Links:
DEAR FRIENDS:
It has been a difficult year for everyone. There are some folks that live without resources on a good day. After the hurricanes went through Honduras, many were stranded on their roofs without food or water or shelter. We are providing outreach to these remote areas.
This is the second supply run we have been able to make with food and medical supplies since this all started. The area is on the Northern Coast of Honduras and is called the Mosquito Coast. (Moskitia) This area has no connecting roads from the mainland of Honduras so help can only come from the land and sea.
We were grateful to have the assistance of the military on this run to deliver donated goods to this ravaged area.
Thank you for thinking of others ahead of yourself,
Gratefully,
gayle savage davidson
Project Leader
Links:
Dear Friends,
A shipment of gloves made it to on August 4th after many struggles with shipping and customs. They have been distributed since that time. Many to the Hospital Escuela, the largest public hospital in Central America. They were out of gloves period.
The Thoracic Hospital had been out for 3 days. They were running from the street to the OR (see pictures) with my physcian friends who were delivering and helping their fellow workers. Can you even imagine having to operate on people with no gloves, no shoe covers or surgical hats in a sterile envioronment. Or being the patient for that matter. Covid or not, people still need appendectomy's gallbladder removals and all manner of repairs from accidents.
San Fillipe was in a similiar state. It touches me deeply to see these healthcare providers sticking with taking care of the poor armed with nothing. We will continue to see them through this crisis. I hope to help the islands and mosquito coast next. Their ability to get supplies is bad on a good day. Impossible now. We are in contact with the military in hopes they can get the things needed there. The mosquito coast of Honduras has no roads into the area and speaks a whole other language. They are cut off from the world except by air and sea.
Thank you for helping these folks. They think you are angels.
Serving with you,
gayle savage davidson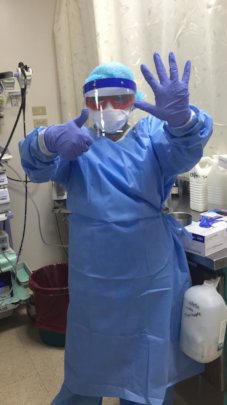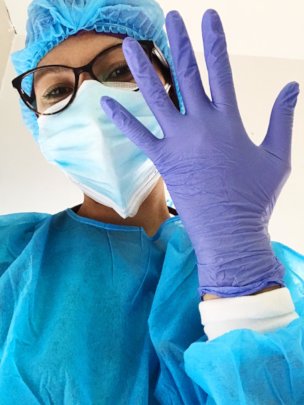 Links:
WARNING: Javascript is currently disabled or is not available in your browser. GlobalGiving makes extensive use of Javascript and will not function properly with Javascript disabled.
Please enable Javascript
and refresh this page.