With the help of our fantastic volunteers, staff and boys, we have now pretty much completed a long overdue 'chicken project'. It all happened in stages, and as in many cases in Nepal, many delayed stages... first, we laid the foundations for the sturdy walls that would hold the fence, then we built a large bamboo house and a smaller hut got fixed as well. So we're ready to get some happy and lucky chickens that can run around as much as they want to and hopefully they will lay a lot of tasty eggs very soon for the boys.
Recently our spending on vegetables decreased a lot as we have been getting most of them from our garden, which is wonderful. They boys are very proud of it and talk to everyone about their organic garden.
The rainy season brought a lot of rain this year. That caused a number of floods in the Terai region of Nepal. Luckily, our boys and staff are safe. We did lose our electricity as the bamboo poles that hold electricity wires collapsed and there was too much water and mud for everything to get repaired instantly. So the boys had 3 days of just larger torches and no TV but they were completely fine. Monsoon season should finish by the end of August so we are hoping we will not experience more of those very heavy rains.
And in the meantime, the boys were having a lot of fun with our volunteers painting more walls in the house, playing sports and going on short trips during their days off school.
Thank you so much for your support. In the next report we wil provide photos of the happy chickens and happy boys!
Links: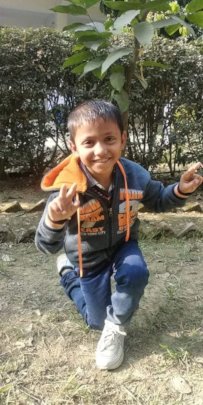 With our Day Care Centre in Birgunj running very well now, we are able to assist more and more street children every day. Now, we have finally signed an MOU with the government to run a child helpline in Birgunj. The helpline will cover other districts in Province 2 as well so we should be able to help even more children living on the streets.
About a week ago, a terrible storm caused many deaths and injuries in southern Nepal, and in some villages around 80% of houses got destroyed. Luckily our children are safe and we experienced just some small damage to the building. We were participating in the rescue operations in the district and trying to help any children needing emergency assistance. So our day care centre became very useful during that time.
On the 12th April we will be celebrating the International Day for Street Children. Our team are organising an art competition for the street children we are assisting and also for other children's homes in the area. In the next report we will post the best art produced by the children. We can't wait!
Thank you so much for all your support. Thanks to that we are able to help more and more street children every day.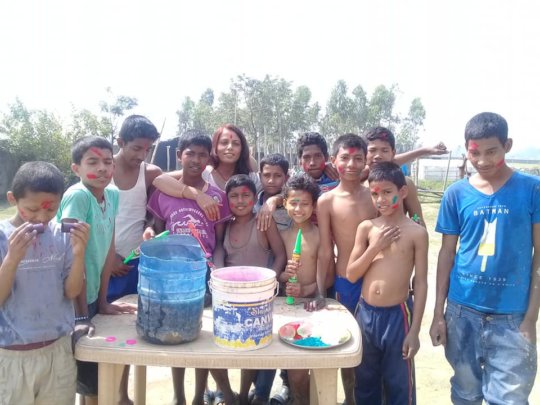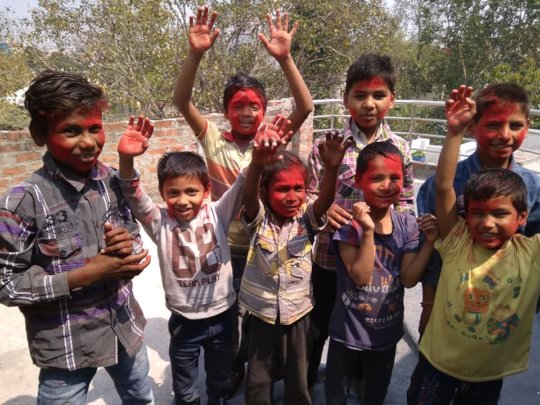 We are so proud of our boys - the school year is finishing in Nepal and they are taking their exams now. There was a delay to the exam dates as somebody leaked all the questions in advance trying to earn money from the students. After the school spotted their tests being circulated on social media, they had to prepare new sets of questions. But almost all boys have finished their exams now and they are feeling pretty positive about the results - so fingers crossed.
Our oldest boy has just finished his exams which means end of school - he will be going to a good college shortly. For the two years that he will be at the college, he will also become a new Our Sansar part time employee. It's just amazing to see how they all grow up quickly and how talented they are.
Our Day Care Centre is going really well and on average we are assisting 25 street children every day. Most of them come to our centre daily now and with some we are in touch every morning on the streets. We have also already linked a number of children with their families. We have recently signed an MOU with the local government to run a child helpline in the area as well. Between our children's home, day care centre and the child helpline we will be able to hopefully assist all street children in Birgunj and nearby districts.
Please continue to support the project, it would not be possible without your help. Thank you so much.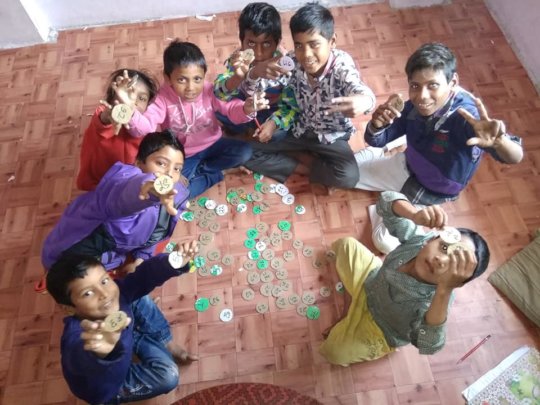 WARNING: Javascript is currently disabled or is not available in your browser. GlobalGiving makes extensive use of Javascript and will not function properly with Javascript disabled.
Please enable Javascript
and refresh this page.