It has been a really difficult time for many people in Nepal, and especially those in the Terai region where our children's home is based. Luckily, all our boys and staff are safe and healthy and quite enjoying time off school.
Due to the fact the our 'uncle Duki' who is normally looking after the garden and the grounds is not a live in member of staff, he has not been able to come to our children's home for the past 3 months or so. The risk of infection in local villages is pretty high due to people not observing social distancing so our boys decided to look after the garden themselves. The results are great and they are really enjoying their organic veggies, and running competitions as to who can grow more.
Because of the coronavirus and many very strict restrictions we were not able to bring our new chickens to the home - hopefully in the next month or two it will be possible. The boys keep asking about them!
The summer in Nepal has properly started and unfortunately that means a very hot weather and monsoon season again. A huge amount of heavy rain is not always the best for our garden but we're managing. The roads are flooded and very very messy so that makes brining supplies very difficult but at least the boys don't need to go anywhere now.
Hopefully we will have more updates when the time for our next report comes. We just have to be patient.
Thank you so much for all your support so far. It really means a lot. Please continue to support us and spread the information about Our Sansar amongst your networks!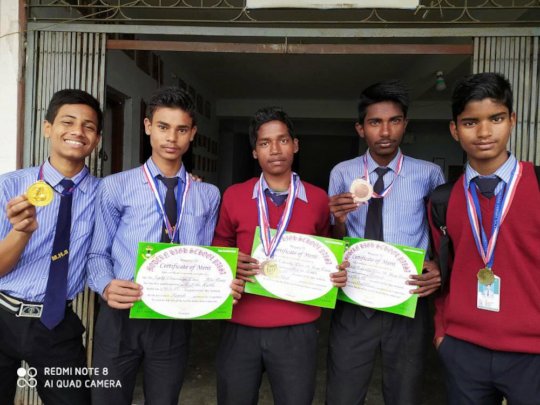 We have been very busy providing assistance to more and more street children in Nepal. Our Child Helpline is getting busier and busier, and the police, businesses and members of the public are requesting more help from us everyday. We have had some very sad cases of children being abandoned, malnourished, begging on the streets or being married off at a very young age. But we keep on trying to help and at least some of these children will be able to have a happy future.
We have finally managed to locate a family of one of our boys after more than 6 years of searching for them. Both parents are deaf and mute, and very poor but they were really happy that we have found them and arranged a meeting with their long lost son. Luckily they live not that far away from our children's home so they will be able to visit him or he can visit them during school holidays. We will be doing proper monitoring of the situation and we will see if it is possible to help them and link the boy with them in the future.
Our boys at the children home have just had a sporting competition at their school and some of them won medals - so we are all proud! Now they are trying to train new children at the day care centre/child helpline so a lot of sports and games happening there on Saturdays!
We will keep you updated with the progress - hopefully this year we can help even more children in the whole of Province 2 in Nepal!
Thank you so much for your support and please share the details about us and the projects with your families and friends.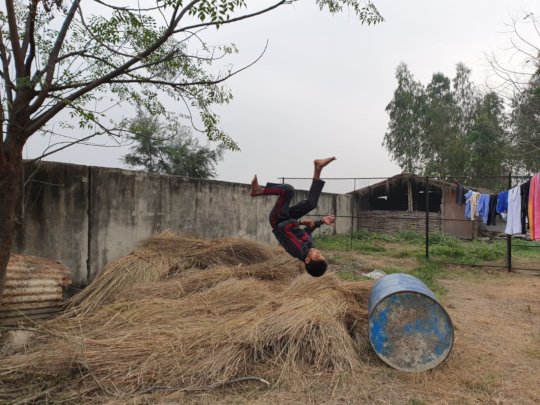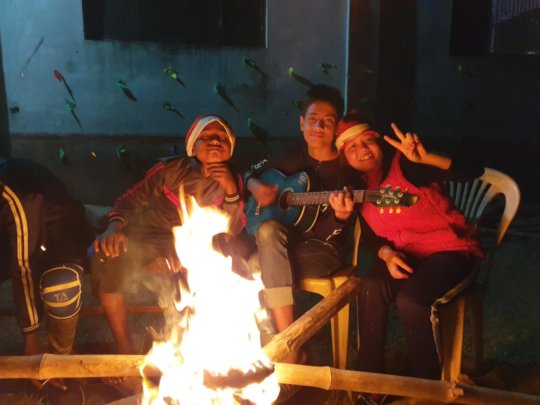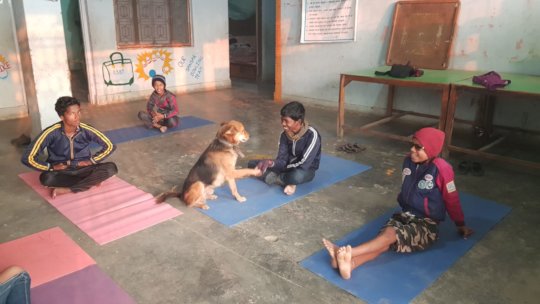 Our boys and staff are hugely relieved that the coldest part of the winter has finished. It was a bit of a struggle as every year but many of our boys actually enjoy the colder part of the year due to massive heat in the summer.
New chickens are arriving this week from the Livestock Department so they will all be vaccinated and apparently we will have fresh eggs in 2-3 weeks time. The boys cannot wait! We have also done some more work on the garden and planted new seeds so expecting some amazing tasting veggies really soon.
As it's still the winter season, the boys go to school at 6am and finish around midday which gives them more time to play during the day and they do have a lot of energy to burn! On Saturdays they all visit our children at the Child Helpline and always help with creative activities there and make sure that all new children are welcome as a part of our family. As it's a dry season, they play a lot of sports outside so I think we will have future cricket and football stars amongst them!
One of our former children is now employed by us part time at the home and is doing an amazing job at keeping an eye on everything so that things work smoothly and is a great big brother to all the boys. We also have a lovely lady who is doing an internship with us and it looks like she will become our employee later this year upon completion of her degree in Kathmandu. We are very grateful for such wonderful team as the result is a home full of very happy boys!
Thank you all so much for all the support. Please feel free to forward the details of the project to any of your contacts. We are always looking for new volunteers. :)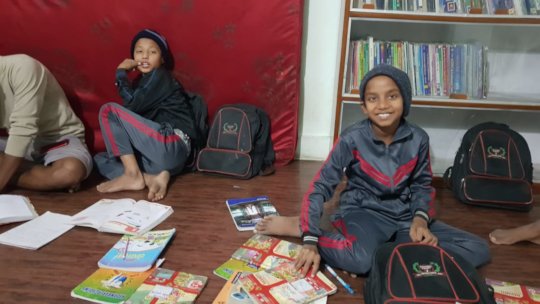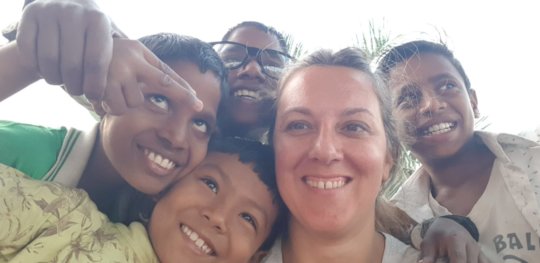 WARNING: Javascript is currently disabled or is not available in your browser. GlobalGiving makes extensive use of Javascript and will not function properly with Javascript disabled.
Please enable Javascript
and refresh this page.